Alpine 6.5" Navigation Receiver with Apple CarPlay and Android Auto - INE-W970HD
Free Shipping *

Or as low as $245.50/month over 6 months. Apply Now

Alpine 6.5" Navigation Receiver with Apple CarPlay and Android Auto - INE-W970HD
INE-W970HD
$1,399.00

PRODUCT OVERVIEW
Entertainment from the start of the engine to the destination, the INE-W970HD Navigation Receiver comes loaded with features to make every drive exciting.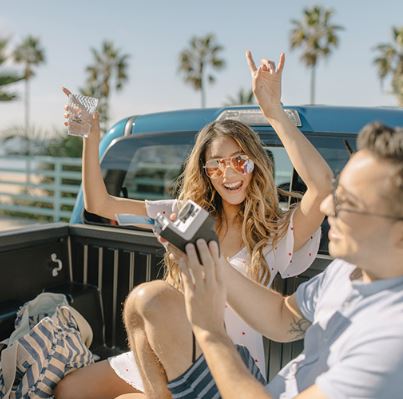 FEATURES
6.5" WVGA Touch Screen Display
Works with Apple CarPlay™
Android Auto™ compatible
Built-In Navigation
Built-in DVD/CD Mechanism
Built-In HD Radio™ Tuner
SiriusXM™ Satellite Radio ready
2 USB Input / 2 Camera Input / 1 HDMI Input
Bluetooth® hands-free calling and audio streaming
Smartphone Mirroring via HDMI
3 – 4 Volt Pre-amp Outputs
Quick Access Sound Key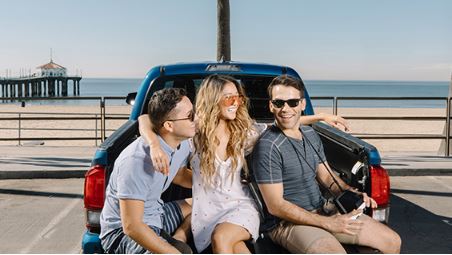 MORE FEATURES, MORE FUN!
More than just a way to get to your next adventure, the INE-W970HD Navigation Receiver comes loaded with features to make every drive exciting.
Listen to your music, answer calls, respond to texts, and get directions hands-free with Apple CarPlay™ and Android Auto™. Connect your smartphone via a USB input (additional Bluetooth® connection required for Android Auto™).
Keep your eyes on the road and hands on the wheel with the INE-W970HD's built-in Bluetooth® hands-free calling and streaming. The external pre-tuned microphone reduces noise interference and feedback for the best sound quality possible, so you can stay focused on your drive.
Now there are even more ways to listen to your favorite music with the INE-W970HD's built-in HD Radio™ and SiriusXM™ capable (tuner and subscription required). The INE-W970HD also comes with a built-in DVD and CD mechanism and included HDMI input for non-stop entertainment (HDMI cable sold separately).
RELIABLE NAVIGATION NO MATTER THE DESTINATION
Enjoy the convenience of smartphone navigation, or when you lose service, the reliability of the INE-W970HD's built-in navigation system. Getting to your next adventure has never been so easy!
You can rely on INE-W970HD's navigation system for access to the most up-to-date maps of the United States and Canada. Choose 3D mapping for a realistic viewing option that allows you to see your map in vivid detail or get fast and easy directions from start to finish with turn-by-turn instructions delivered by Text-to-Speech (TTS) technology.
Add front and rear-view camera systems to your vehicle with the two composite camera inputs. Compatible with the front view HCE-C212F camera or rear HCE-C125 and HCE-C114 or new HCE-C305R Active View Camera System with moving object alerts (sold separately).
QUICK SOUND TUNING WHILE DRIVING
Adjust your music without skipping a beat or taking your eyes off the road, with the convenient sound hard key located on the INE-W970HD. Control the bass, mid, and treble levels of your music with the balance and fader choices displayed on the touchscreen.
Need a power boost without compromising vehicle space? The INE-W970HD is Power Pack ready with the KTP-445A Head Unit Power Pack, with 45W x RMS power for up to 150 percent power increase from the head unit's built-in 45w amplifier. Short on space? The KTP-445A is compact enough to install behind the INE-W970HD or any other tight space.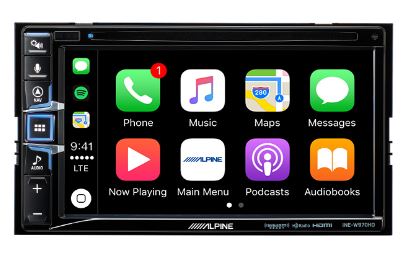 APPLE CARPLAY®
The INE-W970HD "Works with Apple CarPlay™" and lets iPhone users make and receive calls, access text messages, play music, and get directions in a way that allows them to stay focused on the road. Apple CarPlay™ is accessed through the WVGA touch screen and is compatible with iPhone 5 and later (iPhone must be connected via USB input).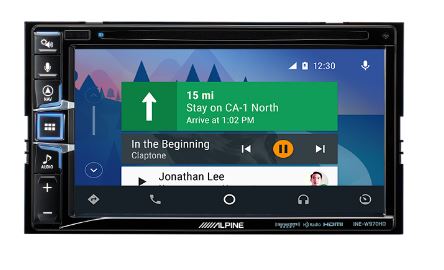 ANDROID AUTO®
The INE-W970HD includes Android Auto™ and works with the Google Assistant (requires both a USB cable and Bluetooth® connection; requires an Android™ phone running 5.0 [Lollipop] or higher and the Android Auto™ app). Google Assistant in Android Auto™ allows users to play their favorite music, get driving directions to their destination, interact with smart home devices and reply to text messages – hands-free.
Made for iPod® / Works with iPhone®
It's convenient to control your iPod® or iPhone® in the car – enjoy seamless operation of your iPod® in addition to full control of all your favorite media sources. Control all search options of your iPod® directly from the INE-W970HD via Playlist, Artist, Album, Song, Genre, Podcast or Composer. The USB connection allows for high-quality iPod® / iPhone® playback and delivers even faster access speed so you'll find songs as quickly as you expect to find them on your iPod® / iPhone®.
Satellite Radio Ready
Upgrade your sound experience and expand your entertainment choices by adding SiriusXM™ satellite radio to your INE-W970HD. The INE-W970HD is SiriusXM-Ready™ and connects to the SiriusXM SXV300V1 Connect Vehicle Tuner Kit (sold separately, subscription required). SiriusXM™ features include album art; display of channel logos; pause, rewind and replay up to 60 minutes of content while listening to satellite radio; start songs from the beginning when tuned to any favorite music channel using TuneStart™; scan and select songs on favorite music channels with TuneScan™.
Built-In Digital HD Radio®
Alpine does HD. Get all the music and programming you want to hear in a crystal-clear digital format. FM stations with CD-quality sound and AM stations with FM-quality sound, both with virtually no distortion. Extend your music choice further with multi-casting capability HD1, HD2, and HD3 and you'll hear more talk and music content from the stations you already receive. Alpine's exclusive Smart Reception Management keeps you tuned in to your favorite HD digital sub-channels, even when you're in an area with limited digital reception. To find stations near you, visit HD Radio.
HDMI: More Entertainment with Just One Cable
Now it's possible to enjoy even more content than ever before through your INE-W970HD. The INE-W970HD has HDMI compatibility for an all-digital audio and video connection via a single cable.
Technical Specifications
AM/FM Tuner
18w RMS CEA-2006
45 Peak x 4 Channels
6.5" WVGA LCD
Resistive Touch Panel
HDMI – In
3.5mm Aux – In
Component Video – Out
Front and Rear Camera Component – In
Bluetooth™
External Mic
Dual USB Ports
SiriusXM Ready (Separate Tuner Required)