Delivery
We provide professional installation, set up and demonstration for all your electronic purchases. It makes us proud to offer our customers the best, most convenient and hassle-free shopping experience in the area!
Our prompt, reliable delivery service is NOT just a drop off!! The delivery team are professional and qualified to provide installation, set-up and a demonstration of your new purchase. We would be glad to deliver and set-up any purchase from a bluray player right up to a 150" projection screen. You don't live in town – No Problem. We are pleased to offer the same service out of town. We also provide custom home Installation and commercial installation services as well.
The average TV Delivery & Installation consists of placing the purchase in the desired location of your home and hook up to any other existing or purchased equipment. Next we will give you a complete explanation of the functions. Finally, we even thought of every minor detail by offering box removal. Building a new home? We would be more than happy to assist in pre-wiring your home. Come by the store and get all of the details from one of our associates.
Our mission is to make sure our customers are consistently satisfied with their service experience.
For all your Service needs contact us.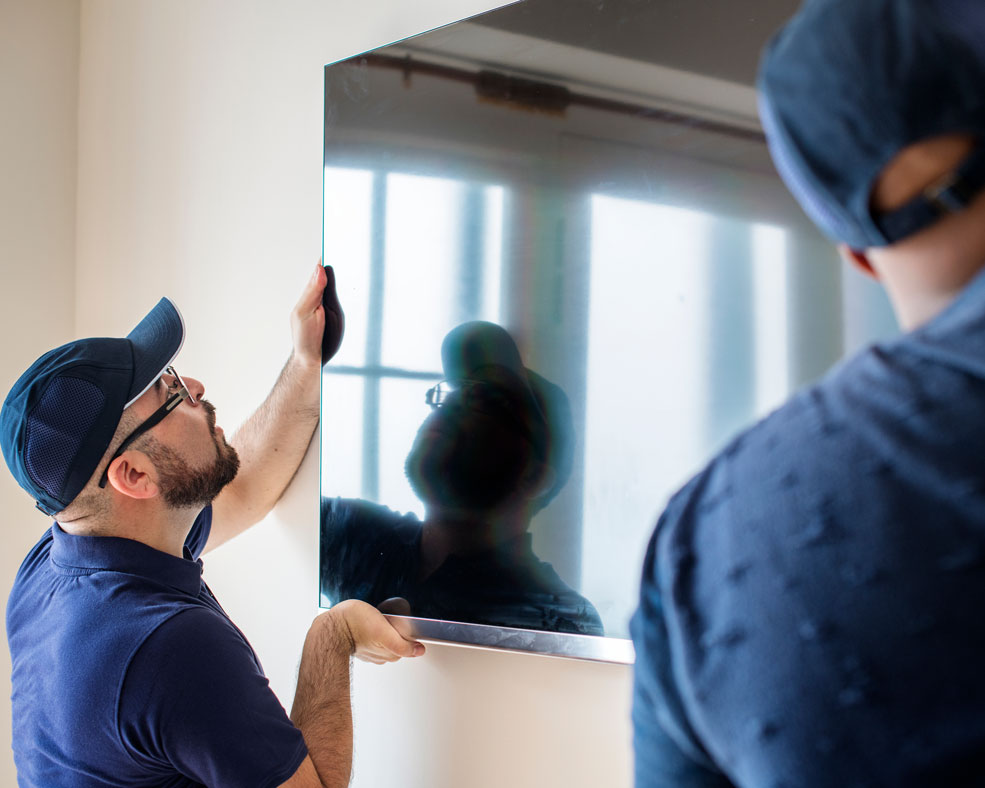 Service (located at main store)
Click for Parts Site
We provide warranty repairs from authorized, factory-trained technicians for most major brands: Panasonic, LG, Samsung, Sharp, Sony, Toshiba, Denon, Pioneer, and Yamaha.
Also, we service all brands of LCD, LED, and plasma Flat Panel TVs. We service all types of projection TVs. Microwave ovens, VCRs, DVD players, home theatre systems, stereos, speakers, and car audio equipment–we service them all.
In-Home Service is available or you can bring your electronics to our service department. We also provide pickup and delivery if you need it.
Kawartha TV & Stereo has been a respected business in the Peterborough area for over 48 years. We can handle any of your Sales, Service, or Installation requirements promptly and efficiently. Our Service Technicians are factory trained and will provide you with quality repairs at a reasonable cost.
---