Panasonic Noise Cancelling Over-Ear Headphones - RPHC800

Or as low as $35.09/month over 6 months. Apply Now

Panasonic Noise Cancelling Over-Ear Headphones - RPHC800
RPHC800
$199.99
Literature
Enjoy Your Surroundings in Silence
The RP-HC800 uses the newest noise cancelling technology to reduce environmental noise such as when travelling on an airplane, train or bus, that can disturb and ruin your enjoyment of music.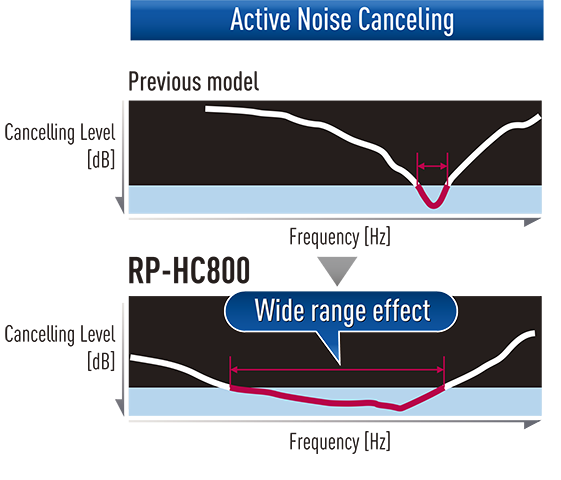 Noise Cancelling
The RP-HC800's improved feedback cancelling technology achieves superb noise cancelling performance over a wide frequency range. The built-in high performance microphone in the housing detects environmental noise in the mid- to low-frequency range and feeds back a reverse-phase sound wave to significantly lower the noise. Tightly sealed ear cups also block the entry of environmental noise in the mid- to high-frequency range.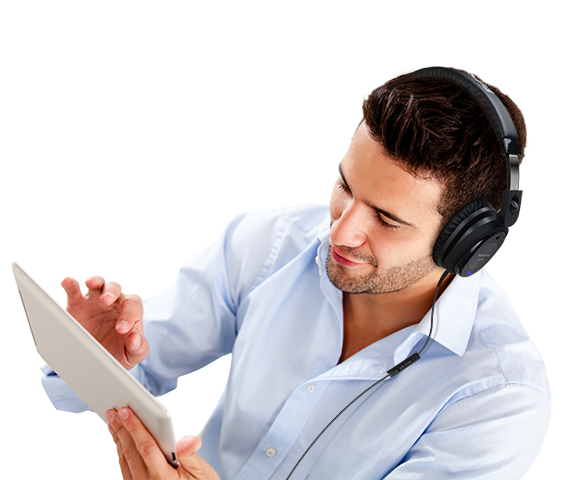 Comfortable
Feel the outstanding comfort of this wide, great fitting headband and soft pad. The ear pads apply slight pressure to the earlobes for maximum comfort.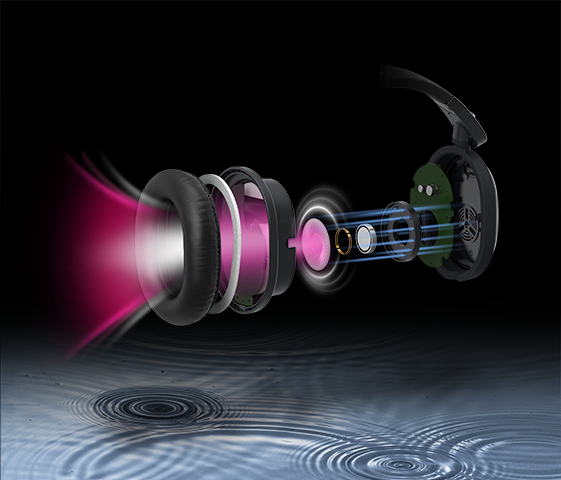 High Quality Sound
The RP-HC800 produces powerful sound and bass with 40 mm driver units with Neodymium magnet. They give you a true-to-life sound field, realistic bass and clear mid- to high-frequency sounds.

Up to 40 hours of Playback
The alkaline battery provides up to 40 hours of noise-cancelling music play, eliminating worries about the battery running out even when you are on the move. This versatile hybrid sound reproduction system lets you listen to music even after the battery has ran out.

Detachable Cord
For maximum portability, the 1.5 m / 4.9 ft cord can be easily detached for optimum convenience and storage.

Swivel Mechanism with Flat Foldable Design
The headphone housings are designed to swivel 90 degrees to be folded flat for compact storage.

Carrying Case
The supplied carrying case protects the headphones from dirt, dust and impact while travelling, and helps maintain the shape of the headphones when packed in a bag or suitcase.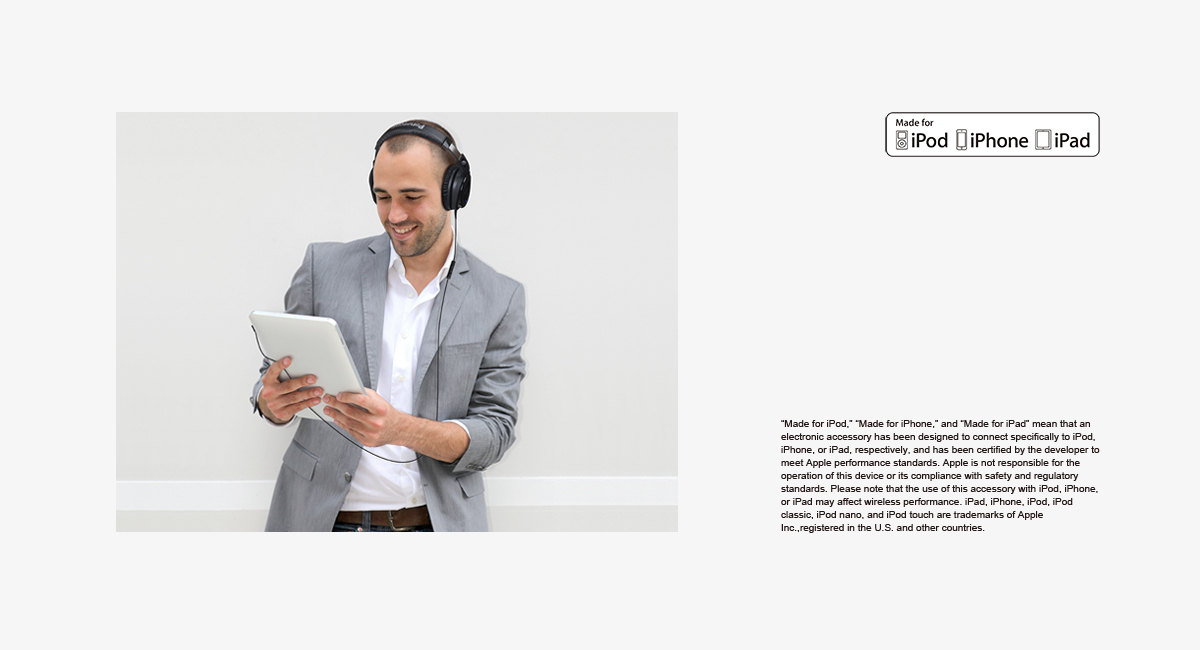 Compatibility
Compatible with iPod, iPad and iPhone. You can easily listen to music and also use the call function switch for MIC conversations.
Note
Features - Note
* IEC: International Electrotechnical Commission
Headphone
Features - Supplied Item
Carrying case, 1.5 m / 4.9 ft cord with in-line remote and MIC controller for iPod / iPhone / iPadAir plug adaptorAAA Battery
Features - Plug (Ni: Nickel / G: Gold)
G
Features - Air Plug Adaptor
yes
Features - Plug (3.5 mm in diam.)
yes
Features - Weight without cord and battery
247 g (8.7 oz)
Features - Cord Length
1.5 m / 4.9 ft (Detachable cord)
Features - Impedance
19 ohms, 1 kHz (NC On), 17 ohms, 1 kHz (NC Off)
Features - Sensitivity
94 dB / mW (NC On), 92 dB / mW (NC Off)
Features - Frequency Response
10 Hz - 25 kHz
Features - Max. Input
50 mW (IEC*)
Features - Microphone for headset
yes (in detachable cord)
Features - Magnet Type (Nd: Neodymium / Fe: Ferrite)
Nd
Features - Driver Unit
ø40 mm
Features - Operating time
Approx. 40 H (LR03)Approx. 16 H (R03)
Features - Active Noise Cancelling
yes