Panasonic Over The Ear Wireless Headphones With Bluetooth In Black - RPHTX80K
Panasonic Over The Ear Wireless Headphones With Bluetooth In Red - RPHTX80R
Panasonic Over The Ear Wireless Headphones With Bluetooth In Black - RPHTX80K
Panasonic Over The Ear Wireless Headphones With Bluetooth In Grey - RPHTX80H

Panasonic Over The Ear Wireless Headphones With Bluetooth In Black - RPHTX80K
RPHTX80K
$129.00
Literature
Feel the New Retro Style
Listen to your music wirelessly with high-quality sound and style while you're on the move. This timeless design comes in stylish colours that suit a variety of fashions and lifestyles.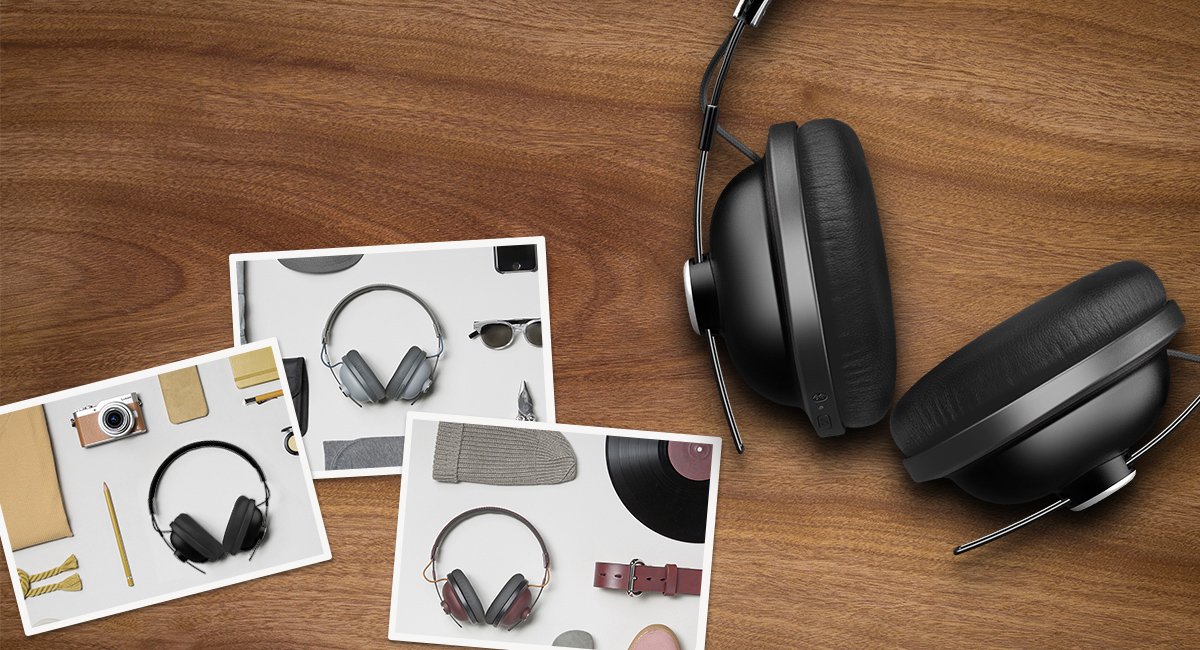 Fashionable Headphones that are Fun to Wear
Timeless design and Stylish colours The HTX80 headphones feature a timeless and well-loved unisex design. Although they come with the very latest features, these fashionable headphones also have a retro style. They are offered in 3 stylish colours with a classy matte finish that is great to coordinate with your fashion in any setting, so that you can enjoy your music in style.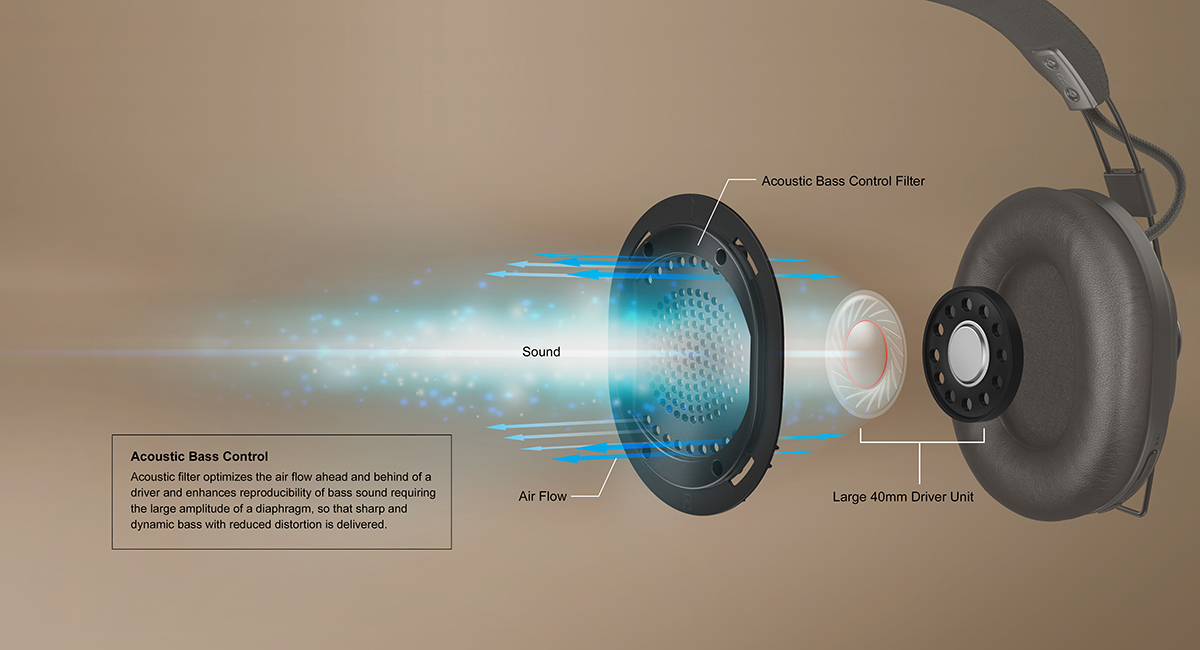 Vibrant High-quality Sound
40 mm Driver Unit and Acoustic Bass Control Get ready for powerful sound from dome-shaped housings with 40 mm driver unit and neodymium magnet. The airflow around the driver is optimized through the Acoustic Bass Control filter, reproducing a sharp and dynamic sound. Offering sharp high tones and powerful low tones thanks to the Acoustic Bass Control, the HTX80 Headphones allow you to immerse yourself in a world of well-balanced, dynamic sound.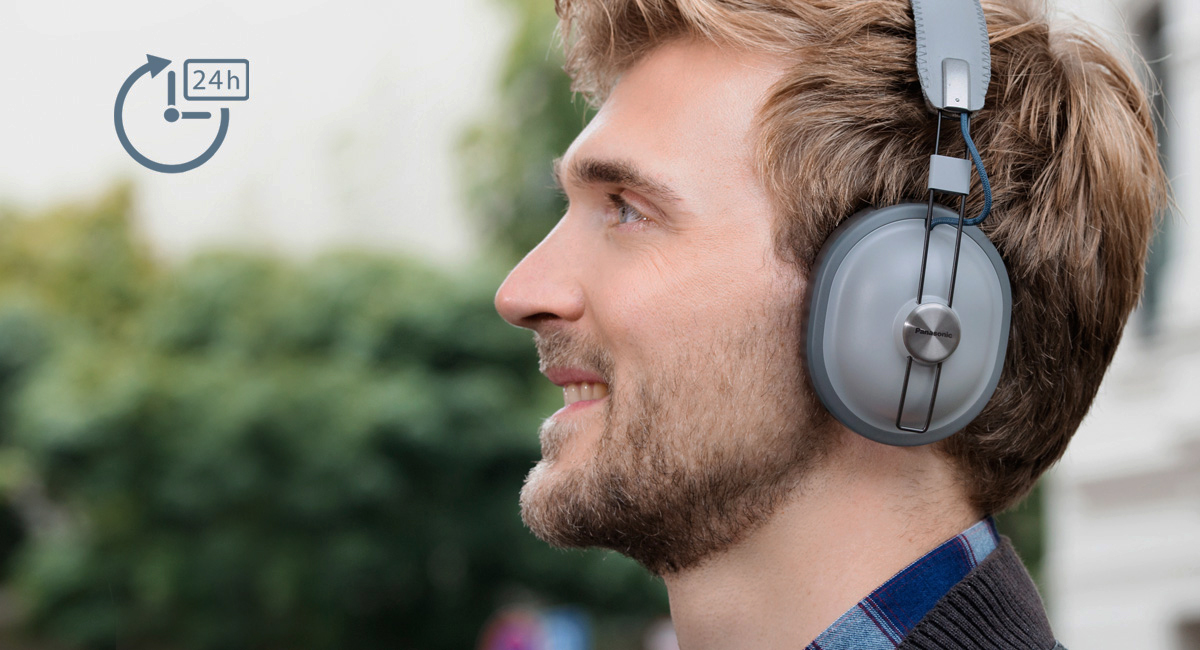 24 hours Wireless Playback
The HTX80 headphones offer Bluetooth wireless connectivity. Free from the hassle of cables, listening is much more comfortable. Also, built-in microphone allows various hands-free mobile use of smartphones such as making a call, starting an application, etc. The rechargeable battery provides approximately 150 minutes of music playback on a 15-minute Quick Charge, and about 24 hours of continuous playback on a full charge.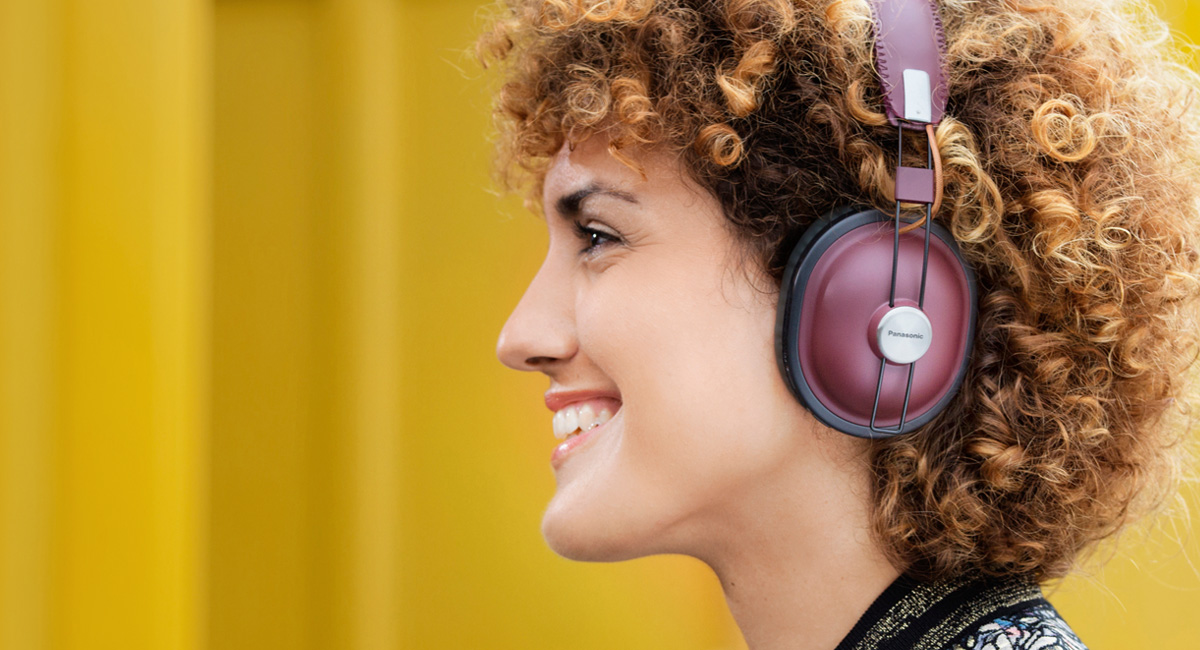 Comfortable Fit
Optimal side pressure & Soft earpads The HTX80 Headphones have a gently curved structure of lightweight wire that softens side pressure. They were designed like this so that they can deliver strain-free listening. The synthetic leather earpads feel good against your skin, and their design takes into account the shape of the ear and the gap between them and the ear. This gives them a better fit around the ear.
General
Frequency Band (with Bluetooth®)
20 Hz - 20000 Hz
Control/ Mic
yes
Playback Time with Battery
Approx. 24 hours
Charging Time (25°C/ 77°F)
Approx. 3.5 hours
Driver Unit
40 mm (1-9/16 in.)
Magnet Type
Neodymium
Impedance (Ω)
32 Ω (1 kHz)
Frequency Response (with wired connection)
-
Weight
Approx. 190 g (6.7 oz)
Supplied Accessory
USB charging cord: 0.5 m (1.5 ft)
ADVANCED FUNCTION
Bluetooth® Wireless Technology - Version
4.1
Bluetooth® Wireless Technology - Supported Profiles
A2DP, AVRCP, HSP, HFP
Bluetooth® Wireless Technology - Codec
SBC
Bluetooth® Wireless Technology - Operating Distance
Up to 10 m (33 ft)