SONY HIGH-RESOLUTION AUDIO HDD PLAYER - HAPZ1ES

Or as low as $171.95/month over 12 months. Apply Now

SONY HIGH-RESOLUTION AUDIO HDD PLAYER - HAPZ1ES
HAPZ1ES
$1,999.99
High-Resolution Audio
High-Resolution Audio takes your digital music to another level. By converting analogue music to digital at a higher rate than CDs "" 24-bit/192kHz, as opposed to the 16-bit/44.1kHz rate of CDs "" High-Resolution Audio is able to deliver better than CD quality sound, so you can get closer to the original studio recording.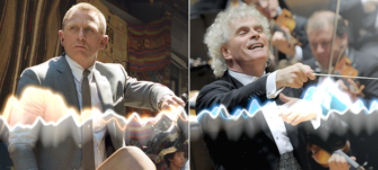 DSD re-mastering engine
The HDD Audio Player"s built-in DSD re-mastering engine converts your digital music files to DSD audio, so you can enjoy every track in Hi-Res Audio that delivers better than CD quality sound.
More ways to control your collection
You can navigate your entire collection with ease using the front-mounted LCD display screen. Alternatively, download the dedicated smartphone app and manage your music from there.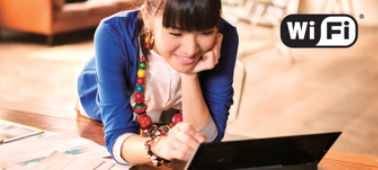 Automatic file transfer
Whenever you add new music to your collection, the HDD Audio Player automatically copies the files from your PC to the player"s onboard hard drive via LAN or Wi-Fi connection.
Compatible formats
You"ll be able to enjoy your entire collection, regardless of file formats. The HDD Audio Player supports a range of compressed and non-compressed file types, including FLAC, WAV, AIFF, DSD (DFF), and DSD (DSF).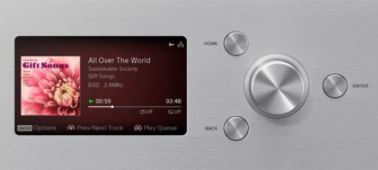 Online database
By cross-referencing your music collection with an online database, the HDD Audio Player is able to ensure that artist names and track titles are always up to date. The player also automatically adds song titles when you add music, so you"ll never be confronted by unnamed mystery tracks.
Expandable memory
The built-in 1TB hard drive is designed to house even the biggest music collection. However, if you need to boost your storage space it"s easy: simply connect an external hard drive to the HDD Audio Player via USB and you"re ready to go.
NAS
PC Sync (Music/Video/Photo)
YES/-/-
Applications
PC Auto Sync Application
YES (D/L)
Mobile Apps (Android/ iOS)
YES (D/L)
Features
Playback Codec
DSDIFF(DSD), DSF, WAV (LPCM), AIFF (LPCM), WMA, FLAC, ALAC, MP3, AAC, ATRAC (NON DRM)
Maximum number of music
20,000 title
Automatical music sync from PC
YES (via router)
12 Tone Analysis
YES
Grace Note
YES
Gap Less Playback
YES
Volume normalization on/off
Auto/Off
Sleep Timer
YES (120/90/60/30 min)
Sound
DSEE auto/off
YES
DSD Re-mastering Engine
YES
Network Features
Wi-Fi
YES (IEEE802.11b/g/n)
Ethernet
1000BASE-T/100BASE-TX/10BASE-T
Network Update
YES
Network Standby
YES
Interface
Input And Output Terminals
Analog Audio Onput (2) USB for external HDD (2) IR Repeat Out (1)
General
Total Harmonic Distortion
Less than 0.0015%
Frequency Response
2Hz-80kHz(-3dB)
Dynamic Range
More than 105dB
Amplifier
Tone Control
Front (Bass / Treble)
POWER
Power Requirements
120V 60Hz
Power Consumption (in Operation)
35W
Auto Standby
YES
Display
LCD
4.3inch, LCD Display
LCD brightness control
Max/High/Mid/Low/Off
LCD off mode
YES
Eco and energy saving
Power Consumption (Standby Mode)
0.3W
Power Consumption (Networked Standby Mode) ?? Terminals
2.3W (Ethernet) / 2.3W (WiFi) / 2.3W (all terminals and networks connected)
Standby Mode Activated
After 20 minutes
Networked Standby Mode Activated ?? Terminals
After 20 minutes (Ethernet, Wi-Fi)
Wireless Network(s) On/Off Switch
Change network setting (Settings --Network Settings --Internet Settings: "Wired Setup" or "Wireless Setup")
Featured Products