Sony Digital Media Receiver with Bluetooth in Black - RSXGS9

Or as low as $171.95/month over 12 months. Apply Now

Sony Digital Media Receiver with Bluetooth in Black - RSXGS9
RSXGS9
$1,999.99
Literature
High-Resolution Audio for uncompromised sound
Experience digital music to the fullest with High-Resolution Audio. By capturing music at a higher rate than CD, increasing both audio samples per second and the bit-rate accuracy of each sample, High-Resolution Audio offers an uncompromised rendition of an artist's music. Savour every breath and subtle movement for a truly emotional experience.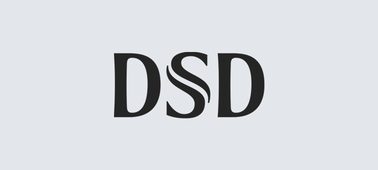 Direct Stream Digital (DSD) playback for High-Resolution Audio
Enjoy studio-quality sound, thanks to the Direct Stream Digital (DSD) audio codec — designed specifically for High-Resolution Audio. This 1-bit format utilizes a stream of very high frequency 1s and 0s to recreate audio waveforms at a higher resolution than conventional codecs. The result is clearer, crisper, High-Resolution Audio quality.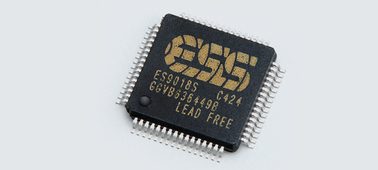 ESS digital-to-analog converter for high performance
The highly-acclaimed ES9018S digital-to-analog converter (DAC) ensures you'll enjoy distortion-free signal processing and unmatched audio clarity. Powered by its own dedicated power circuit path, and with an unprecedented dynamic range, everything about the ES9018S is optimized to deliver clear, ultra-detailed audio.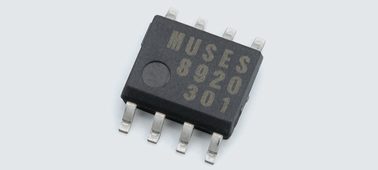 Operation amplifier for depth of sound
Enjoy versatile, realistic audio thanks to circuitry from the MUSES 8920E high-end operation amp. Integrated into the RSX-GS9's analog circuits, this component provides authentic depth and detail for everything you listen to, across a wide range of musical styles and genres.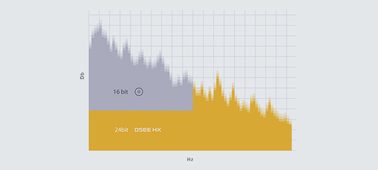 DSEE HX upscaling restores fine detail
DSEE HX (Digital Sound Enhancement Engine) technology upgrades the quality of your compressed music files. When an original music source is compressed, you lose the high frequency elements of your music. DSEE HX restores this to produce high quality sound that's closer to the original recording.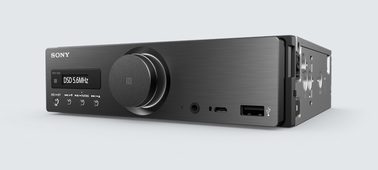 Rigid dual-layer chassis for clean, distortion-free sound
The RSX-GS9's chassis boasts four times the rigidity of conventional head units, ensuring that external vibrations are prevented from causing distortion. The digital and analog circuits have also been mounted in separate layers at the maximum distance apart, preventing the noise that can result from electromagnetic interference to ensure you enjoy premium in-car sound quality.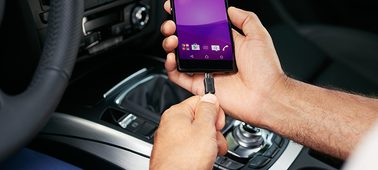 Enjoy pure High-Resolution Audio via front micro USB
Experiencing the highest quality playback on the RSX-GS9 is easy: just connect your High-Resolution Audio capable smartphone or player to the front-facing micro USB port and you're ready to go. Utilizing this connection ensures audio signals are passed directly through the industry-leading ESS D/A converter, so you'll be able to enjoy great-sounding lossless DSD and linear PCM playback.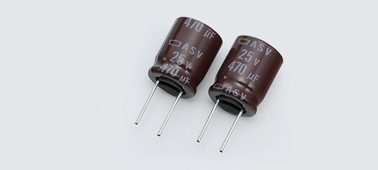 Sony original capacitors
Designed especially for use in high-end audio products, our premium capacitors provide high fidelity sound with a bright tone.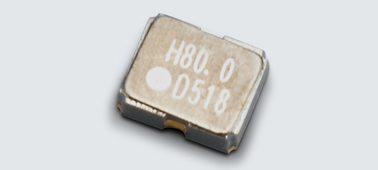 Clock generator for high quality playback
For high quality sound without compromise. Our 80 MHz high precision clock generator sits beside the digital-to-analog converter to reduce vibrations and jitters, improving conversion accuracy and overall audio stability.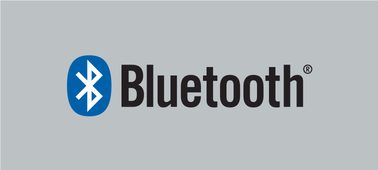 Wireless streaming with Bluetooth
Wirelessly stream your favourite tracks with Bluetooth®. Pair your smartphone or tablet with the RSX-GS9 and you can enjoy your music and even control playlists and volume right from your device.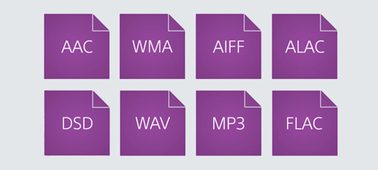 Wide codec support for listening convenience
Enjoy more music freedom, thanks to the RSX-GS9's wide codec compatibility. You can play audio from a host of different file types, compressed or uncompressed, so you'll always be able to compile the perfect playlist for your road trip.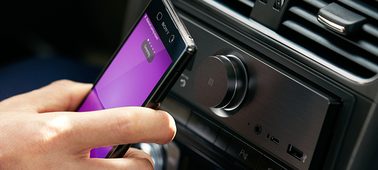 NFC One-touch for instant connectivity
Near Field Communication (NFC) technology makes complex set-up sequences a thing of the past. Simply touch selected NFC-enabled devices to the on-body N-mark for a quick, seamless connection, then start streaming content via Bluetooth®. No NFC? No problem. You can still manually connect to Bluetooth using your device's settings menu.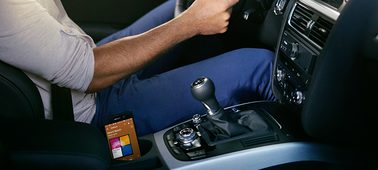 Get the most out of Bluetooth® with LDAC
LDAC is a codec developed by Sony for the highest quality Bluetooth® audio streaming. It supports: up to three times greater bitrate than typical Bluetooth® streaming; sampling rates up to 96 kHz; and more efficient coding. The result is superior audio with less compression, enabling better-than-CD quality wireless sound.
General Features
Aux-In
Yes (Front)
EQ
Yes (EQ10)
High Pass Filter
Yes (OFF/50/63/79/99/125/158/198/250[Hz])
High Voltage Pre Out
Yes
Loudness
Yes
Low Pass Filter
Yes (PCM:OFF/50/63/79/99/125/158/198/250, DSD:OFF/150[Hz])
Pre Out
Front/Rear/Sub
Rear Bass Enhancer
No
Sub Out
Yes
Time Alignment Custom
Yes (Adjustable)
Time Alignment Preset
Yes
USB
Yes (Type A: for Front/Rear, uB for Front)
Tuner Features
Preset
FM18/MW6/LW6
RDS / EON
Yes
Panel Design
Display Color (Color Variation / Negative or Positive)
Monochrome (2 tone)
Display Device (LCD / FL / OEL / TFT)
OEL (with acryl)
Key Illumination
Yes (White)
USB Shutter
No
Panel Finish Color
Monochrome (2 tone)
iPod Control Feature
iPod Control (Codec)
depend on iPod
iPod Control (List Browsing)
No
iPod Control (Passenger Control)
Yes (Always ON)
iPod Control (Pause)
Yes
iPod Control (Repeat)
No
iPod Control (Resume Play)
depend on iPod
iPod Control (Shuffle)
No
Bluetooth Profile
A2DP
Yes
AVRCP
Yes
HFP 1.5
Yes
OPP
No
PBAP
No
SPP
Yes
Bluetooth Feature
Call History (# of)
No
Call History Browse with PBAP
No
External Microphone
Supplied
Last Dialed Call
No
MIC GAIN Adjustment
Yes (Low/Mid/High)
Phonebook Access via PBAP
No
Secure Simple Pairing
Yes
Speed dial
No
Version
3.0
Bluetooth Audio Feature
Audio Codec
SBC/AAC/LDAC
Audio Level Adjustment
Yes (-6dB - +6dB)
CUE / REV
Yes
Meta Data Indication
No
Pause (Bluetooth Audio)
Yes
TRACK +/-
Yes
USB Mass Storage Device Control Feature
Jump Mode
No
USB Device Control (Codec)
MP3/WMA/WAV/AAC/FLAC/ALAC/AIFF/DSF/DSDIFF
USB Device Control (List Browsing)
Yes (Controllable by APP)
USB Device Control (Pause)
Yes
USB Device Control (Repeat)
OFF/TRACK/ALBUM/ALL (Controllable by APP or remote)
USB Device Control (Resume Play)
Yes (Resume from the start)
USB Device Control (Shuffle)
OFF/ALBUM/DEVICE (Controllable by APP or remote)
USB-capable
USB Hub
No
USB Mass Strage Device
Yes