SONY RX100 IV - THE SPEED MASTER WITH MEMORY-ATTACHED 13.2 x 8.8 MM (1.0-TYPE) STACKED CMOS SENSOR - DSCRX100M4/B

SONY RX100 IV - THE SPEED MASTER WITH MEMORY-ATTACHED 13.2 x 8.8 MM (1.0-TYPE) STACKED CMOS SENSOR - DSCRX100M4/B
DSCRX100M4/B
Literature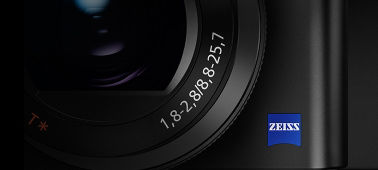 ZEISS Vario-Sonnar T lens for high depiction
Large-diameter ZEISS Vario-Sonnar T 2470 mm F1.82.8 lens allows wide-angle shooting out to 24 mm. Maximum aperture of F2.8 brightness at the telephoto end enables shooting images without camera shake and subject motion blur and capturing photos (such as portraits) with beautiful background defocusing. ZEISS T Coating reduces ghost and flare.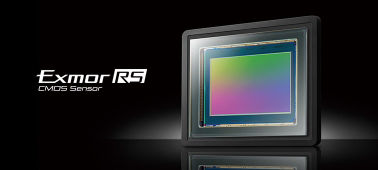 20.1 MP (effective) 1.0"-type Exmor RS CMOS sensor
The world's first 1.0"-type stacked CMOS image sensor with DRAM chip enables up to 40x super slow motion and up to 1/32000 super-high-speed shutter beyond human perception. The extended circuit features higher signal processing capacity and more than five times faster high-speed readout than conventional models.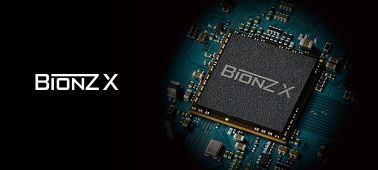 BIONZ X for superior detail and texture
Digital cameras convert light captured by their sensor into digital images. Since the engine that powers conversion is as important as your lens and sensor, the RX100 IV features the high-speed BIONZ X processor for more natural details, more realistic images, richer tonal gradations, and lower noise while shooting photos and movies.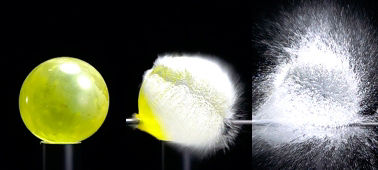 Super slow motion at maximum of 40x
Using the mode dial to select HFR, it's easy to create super slow motion movies containing split-second moments of action. Choose shooting frame rates of 960/1000fps, 480/500fps, or 240/250fps (NTSC/PAL), for the speed of a moving subject. Image quality is nearly Full HD at 240/250fps, and HD at 480/500fps in Quality Priority mode. The end trigger mode also enables you to capture 2 or 4 seconds before the MOVIE button is pressed, letting you capture the decisive moment.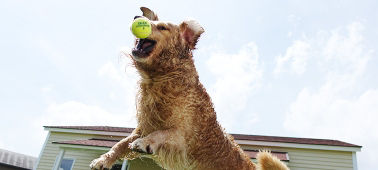 1/32000 s Anti-Distortion Shutter
Up to 1/32000 s Anti-Distortion Shutter works to minimize image distortion caused by the rolling shutter phenomenon. The extraordinarily fast shutter speed also allows you to produce photos with background defocusing using a large aperture setting even under extremely bright conditions at a maximum of EV19 .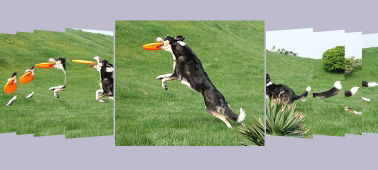 Up to 16fps continuous shooting with reduced blackout
Thanks to the new super-high-speed image sensor"and despite its 20.1 MP high pixel count"the camera features accelerated readout speed that helps achieve continuous shooting up to 16fps . This lets you capture moments of fleeting beauty or facial expressions.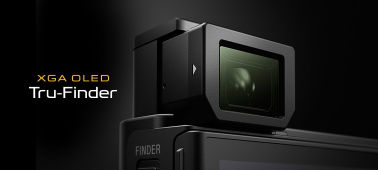 Bright XGA OLED Tru-Finder for inspired shooting
High-contrast retractable electronic viewfinder (EVF) delivers high resolution equivalent to 2359k dots. Stunning resolution and self-illumination allow display of subtlest details for precise composition. EVF eyepiece optics are treated with ZEISS T Coating to reduce unwanted reflections for clear corner-to-corner visibility.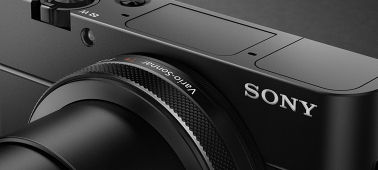 Control ring for advanced photography
Convenient lens-mounted control ring allows you to operate pro-style manual control such as selecting shutter speed, aperture, and more for added creative command"another feature making this camera an ideal choice for serious photographers.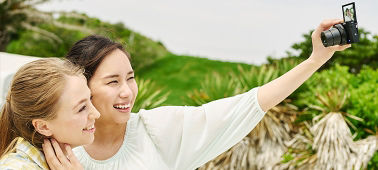 180 tiltable LCD screen for flexible composition
High-resolution 3.0-type screen with tilt capability is perfect for taking selfies and framing of otherwise impossible overhead or low-angle shots. You can use it in high/low shooting positions for greater flexibility in capturing creative compositions.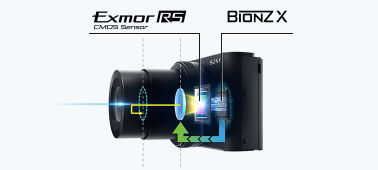 Rapid AF response to capture decisive moments
The camera adopts Fast Intelligent AF featuring high-speed, highly accurate contrast-detection autofocus. Improved from the AF system used in
Sensor
Sensor Type
1.0"-type (13.2 mm x 8.8 mm) Exmor RS™ CMOS sensor, aspect ratio 3:2
Number of Pixels (Effective)
20.1 MP
Lens
Lens type
ZEISS Vario-Sonnar T* lens
F-number (Maximum Aperture)
F1.8 (W) - 2.8 (T)
ND Filter
Auto/On (3 steps)/Off
Focal length (f=)
Focal Length (f=) 35 mm format equivalent [Still Image 3:2] f= 24-70 mm [Still Image 16:9] f= 26-76 mm [Still Image 4:3] f= 25-73 mm [Still Image 1:1] f= 30.5-89 mm [Movie 16:9] f = 25.5-74 mm (SteadyShot Standard), f = 30-86 mm (SteadyShot Active), f = 33.5-95 mm (SteadyShot Intelligent Active) [Movie 4K 16:9] f = 28-80 mm (SteadyShot Standard), [HFR 960fps] f = 42-118 mm (Quality Priority), f = 60-170 mm (Shoot Time Priority) [HFR 480fps] f=28-80 mm (Quality Priority), f=42-118 mm (Shoot Time Priority) [HFR 240fps] f = 26-75 mm (Quality Priority), f = 28-80 mm (Shoot Time Priority)
Focus Range (From the Front of the Lens)
iAuto: AF (W: Approx. 5cm (0.17 ft.) to Infinity, T: Approx. 30cm (0.99 ft.) to Infinity) / Program Auto: AF (W: Approx. 5cm (0.17 ft.) to Infinity, T: Approx.30cm (0.99 ft.) to Infinity)
Optical Zoom
2.9x
Clear Image Zoom (Still Image)
Still Image: 20M Approx. 5.8x / 10M Approx. 8.2x / 5.0M Approx. 11x / VGA Approx. 44x
Digital Zoom (Still Image)
Up to 11x
Digital Zoom (Movie)
11x
Screen
Screen Type
7.5cm (3.0type) (4:3) / 1,228,800 dots / Xtra Fine / TFT LCD
Brightness Control
Manual (5 steps)/Sunny Weather
Adjustable Angle
Up: approx. 180 degrees, down: approx. 45 degrees
Viewfinder
Viewfinder
1.0 cm-type electronic viewfinder (OLED)
Camera
Image Processing Engine
BIONZ X™
Steadyshot
[Still Image] Optical [Movie] Intelligent Active Mode, Optical type with electronic compensation (Anti Rolling type)
Focus Mode
Single-shot AF, Continuous AF, DMF, Manual Focus
LOCK ON AF
Yes
Light Metering Mode
Multi Pattern;Center Weighted;Spot
Exposure Compensation
+/- 3.0EV, 1/3EV step
ISO Sensitivity (Still Image)(Recommended Exposure Index)
Auto (ISO 125-12800, selectable with upper/ lower limit), 125 / 160 / 200 / 250 / 320 / 400 / 500 / 640 / 800 / 1000 / 1250 / 1600 / 2000 / 2500 / 3200 / 4000 / 5000 / 6400 / 8000 / 10000 / 12800 (Extendable to ISO80/100), Multi Frame NR: Auto (ISO 125-12800), 200 / 400 / 800 / 1600 / 3200 / 6400 / 12800 / 25600
ISO Sensitivity (Movie)
Auto (ISO 125-ISO 12800, selectable with upper/lower limit), 125/160/200/250/320/400/500/640/800/1000/1250/1600/2000/2500/3200/4000/5000/6400/8000/10000/12800
Minimum Illumination (Movie)
Auto: 1.2 lux (Shutter Speed 1/30")
White Balance Modes
Auto; Daylight; Shade; Cloudy; Incandescent; Fluor.: Warm White; Fluor.: Cool White; Fluor.: Day White; Fluor.: Daylight; Flash; C.Temp./Filter; Custom
Shutter Speed
iAuto (4"-1/2000)/Program Auto(30"-1/2000)/Manual (Bulb, 30"-1/2000)/Aperture Priority (30"-1/2000)/Shutter Priority (30"-1/2000)
Electronic Shutter
iAuto (4" - 1/32000) / Program Auto(30" - 1/32000) / Manual (30" - 1/32000) / Aperture Priority (30" - 1/32000) / Shutter Priority (30" - 1/32000)
Noise Reduction
Long exposure NR: On/Off, available of shutter speeds longer than 1/3 s High ISO NR: Normal/Low/Off
Shooting Mode
Intelligent Auto/Superior Auto; Program Auto; Aperture Priority; Shutter Speed Priority; Manual Exposure; MR (Memory Recall) 1,2,3; Movie Mode (Program Auto, Aperture Priority, Shutter Speed Priority, Manual Exposure); HFR Mode (Program Auto, Aperture Priority, Shutter Speed Priority, Manual Exposure); Panorama; Scene Selection
Scene Selection
Portrait; Sports Action; Macro; Landscape; Sunset; Night Scene; Handheld Twilight; Night Portrait; Anti Motion Blur; Pet Mode; Gourmet; Fireworks; High Sensitivity
Continuous Shooting Speed (maximum) (with max. recording pixels)
Speed Priority Continuous Shooting: approx. 16fps, Continuous Shooting: approx. 5.5fps
Self-Timer
10 s. / 5 s / 2 s / 3 or 5 consecutive shots with 10 s 5 s or 2 s delay selectable / Bracketing shots with 10 s 5 s or 2 s delay selectable
Panorama (Shooting)
Sweep Panorama
Picture Effect
[Still Image] Toy Camera, Pop Colour, Posterization, Retro Photo, Soft High-key, Partial Colour, High Contrast Mono., Soft Focus, HDR Painting, Rich-tone Monochrome, Miniature, Watercolour, Illustration [Movie] Toy camera, Pop Colour, Posterization, Retro Photo, Soft High-key, Partial Colour, High Contrast Mono.
Picture Profile
Off/PP1-PP7 (Black Level, Gamma (Movie, Still, Cine1-2, ITU709, ITU709 [800%], S-Log2), Black Gamma, Knee, Colour Mode, Colour Level, Colour Phase, Colour Depth, Detail, Copy, Reset)
Focus Type
Contrast detection AF
Exposure Control
Yes
Flash
Flash Mode
Auto / Flash On / Slow Synchro / Rear Sync / Flash Off
Flash Type
Built-in, manual pop-up
Bracketing
Yes
Flash Range
ISO Auto: Approx.0.4 m to 10.2 m (W) / Approx. 0.4 m to 6.5 m (T), ISO12800: up to Approx. 20.4 m (W) / Approx. 13.0 m (T)
Recording
Compatible Recording Media
Memory Stick™ Duo; Memory Stick PRO Duo™; Memory Stick PRO Duo™ (High Speed); Memory Stick PROHG Duo™; Memory Stick Micro™; Memory Stick XC-HG Duo; Memory Stick Micro (Mark2); SD Memory Card; SDHC Memory Card (UHS-I); SDXC Memory Card (UHS-I); microSD Memory Card ; microSDHC Memory Card ; microSDXC Memory Card
Recording Format
Still Image: JPEG (DCF Ver 2.0, Exif Ver 2.3, MPF Baseline compliant), RAW (Sony ARW 2.3 format); Movie: XAVG S, AVCHD format Ver.2.0 compatible MP4
Still Image Number of recorded pixels (Image Size)
[16:9] 17M (5,472 x 3,080)/7.5M (3,648 x 2,056)/4.2M (2,720 x 1,528)
Movie Recording Mode (NTSC)
[NTSC] AVCHD: 28 M PS (1,920 x 1,080/60p) / 24 M FX (1,920 x 1,080/60i) / 17 M FH (1,920 x 1,080/60i) / 24 M FX (1,920 x 1,080/24p) / 17 M FH (1,920 x 1,080/24p), XAVC S 4K: 30p 100 M (3,840 x 2,160/30p) / 30p 60 M (3,840 x 2,160/30p) / 24p 100 M (3,840 x 2,160/24p) / 24p 60 M (3,840 x 2,160/24p), XAVC S HD:60p 50 M (1,920 x 1,080/60p) / 30p 50 M (1,920 x 1,080/30p) / 24p 50 M (1,920 x 1,080/24p) / 120p 100 M (1,920 x 1,080/120p) / 120p 60 M (1,920 x 1,080/120p), MP4: 28 M (1,920 x 1,080/60p) / 16 M (1,920 x 1,080/30p) / 6 M (1,280 x 720/30p)
Movie Recording Mode (PAL)
[PAL] mode AVCHD: 28 M PS (1,920 x 1,080/50p) / 24 M FX (1,920 x 1,080/50i) / 17 M FH (1,920 x 1,080/50i) / 24 M FX (1,920 x 1,080/25p) / 17 M FH (1,920 x 1,080/25p), XAVC S 4K: 25p 100 M (3,840 x 2,160/25p) / 25p 60 M(3,840 x 2,160/25p), XAVC S HD:50p 50 M (1,920 x 1,080/50p) / 25p 50 M(1,920 x 1,080/25p) / 100p 100 M (1,920 x 1,080/100p) / 100p 60 M (1,920 x 1,080/100p), MP4: 28 M (1,920 x 1,080/50p) / 16 M (1,920 x 1,080/25p) / 6 M (1,280 x 720/25p)
HFR
NTSC/PAL Selector: [NTSC] mode XAVC S HD: 60p 50M (1920 x 1080/240fps), 60p 50M (1920 x 1080/480fps), 60p 50M (1920 x 1080/960fps) / 30p 50M (1920 x 1080/240fps), 30p 50M (1920 x 1080/480fps), 30p 50M (1920 x 1080/960fps) / 24p 50M (1920 x 1080/240fps), 24p 50M (1920 x 1080/480fps), 24p 50M (1920 x 1080/960fps), NTSC/PAL Selector: [PAL] mode XAVC S HD: 50p 50M (1920 x 1080/250fps), 50p 50M (1920 x 1080/500fps), 50p 50M (1920 x 1080/1000fps) / 25p 50M (1920 x 1080/250fps), 25p 50M (1920 x 1080/500fps), 25p 50M (1920 x 1080/1000fps)
Still Image Resolution
3:2 mode: 20M (5,472 x 3,648)/10M (3,888 x 2,592)/5M (2,736 x 1,824), 4:3 mode: 18M (4,864 x 3,648)/10M (3,648 x 2,736)/5M (2,592 x 1,944)/VGA,16:9 mode: 17M (5,472 x 3,080)/7.5M (3,648 x 2,056)/4.2M (2,720 x 1,528),1:1 mode: 13M (3,648 x 3,648)/6.5M (2,544 x 2,544)/3.7M (1,920 x 1,920), Sweep Panorama: Wide (12,416 x 1,856/5,536 x 2,160), Standard (8,192 x 1,856/3,872 x 2,160)
Interface
Input and Output Terminals
Hi-Speed USB (USB2.0), Micro HDMI, Multi/Micro USB Terminal
NFC
NFC forum Type 3 Tag compatible, One-touch remote, One-touch sharing
Wireless Capabilities
NFC forum Type 3 Tag compatible, One-touch remote, One-touch sharing, Wi-Fi
POWER
Battery System
NP-BX1
Power Consumption (Camera Mode)
Approx. 1.9W with LCD monitor and approx. 2.3W with viewfinder (CIPA standard)
USB Charge/USB Power Supply
Yes (Shooting, Playback)
Battery Life(Still Images)
Still Images (CIPA) :Monitor: Approx. 280 / Approx. 140 min. Viewfinder: Approx. 230 / Approx. 115 min; Movies (actual shooting) : Monitor: Approx. 45 min., Viewfinder: Approx. 45 min. (In [MP4 28M] mode, max. continuous shooting time is approx. 20 min. and max. file size is 4 GB); Movies (continuous shooting) Monitor: Approx. 80 min. Viewfinder: Approx. 85 min. (In [MP4 28M] mode, max. continuous shooting time is approx. 20 min. and max. file size is 4 GB)
Supplied Battery
Rechargeable Battery Pack NP-BX1
Others
Shooting Functions
Eye AF; Face Detection; Face Registration; Still Image Recording (during movie recording); Smile shutter; Grid Line; Quick Navi; Digital Level Gauge (pitch and roll); WB Bracket; DRO Bracketing; MF Assist; Peaking; Zebra; Marker Display; Micref Level; Step Zoom/Quick Zoom; Self-portrait timer; TC/UB; Photographer Name & Copyright; ISO Auto Minimum Shutter Speed; PC Remote Control
Playback Functions
BRAVIA Sync (Control for HDMI); 9/25-frame index view; Auto Orientation; Slide Show; Forward/Rewind (Movie); Delete; Protect; Motion Shot Video; Beauty Effect; TRILUMINOS Colour; 4K image output
Size & Weight
Dimensions (W x H x D)
101.6 x 58.1 x 41.0 mm
Weight
271 g (Body only), 298 g (With battery and media)