55" Samsung Flip WM55H WMH Series LED display - LH55WMHPTWC/ZA

55" Samsung Flip WM55H WMH Series LED display - LH55WMHPTWC/ZA
LH55WMHPTWC/ZA
Literature
Transform any Space into a Meeting Room
Navigate Touch-Driven Communication
Enjoy Versatile Connectivity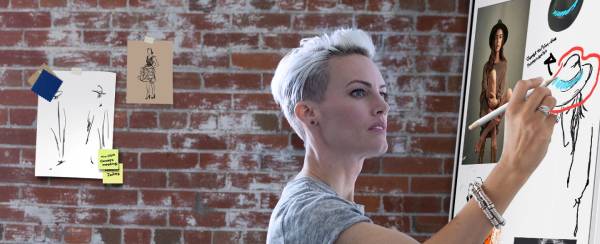 Flip Creativity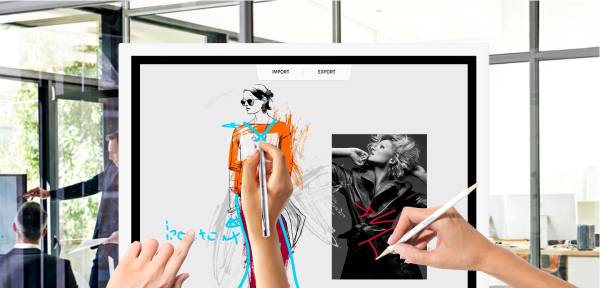 Flip Notation
Draw, Write, Inspire
Enjoy the smooth, familiar feel of traditional writing in a versatile digital format, with a variety of colors, styles and widths available. Up to 4 people can write simultaneously, using any object as a writing tool.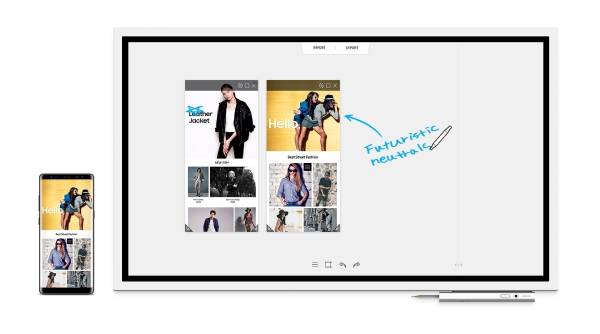 Flip Capture
Capture, in Collaboration
Through Samsung Flip's broad connectivity, you and your team can share and make notations across a variety of content files, all maintained at optimal visual quality.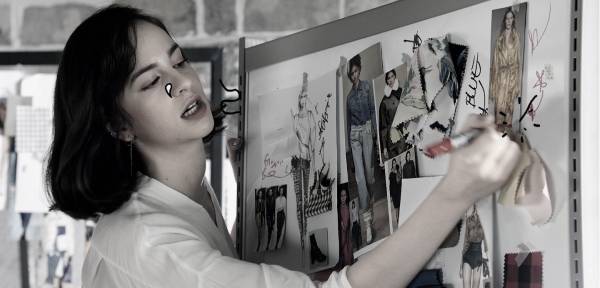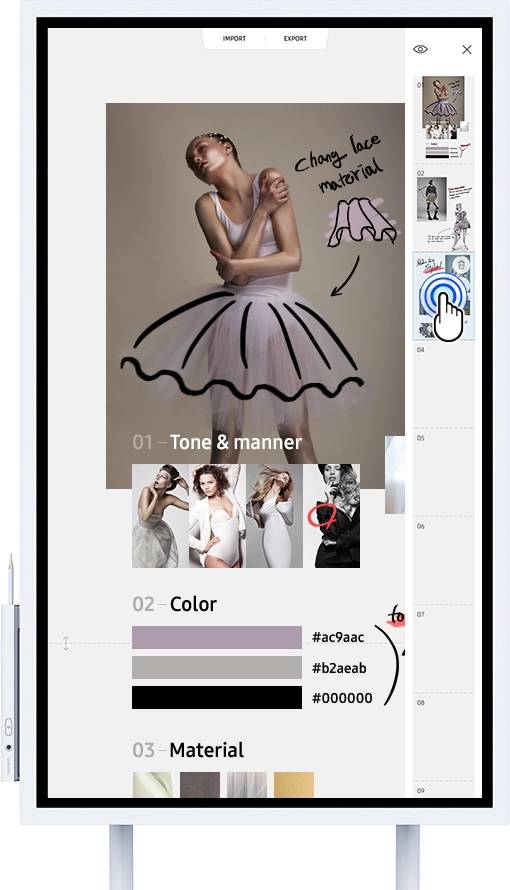 Flip Navigation
Navigate Intuitively
Samsung Flip's intuitive, user-friendly menu simplifies navigation and reduces the time required to access controls or view content in its entirety. Facilitators also can preview individual content pages and make instant changes directly on the screen.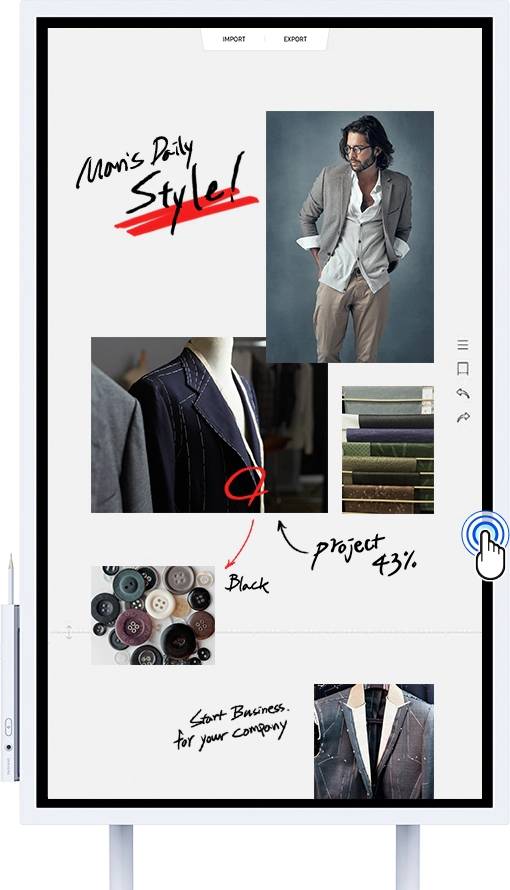 Flip Navigation
Scroll, with Ease
You and your teammates no longer need to sort through endless stacks of paper to find a specific discussion point. Now, you can seamlessly scroll through and search within up to 20 clearly-divided digital Flip pages.
Flip protection
Unlock, with Convenience
Much as you would your smartphone or tablet, the Flip display extends access to select users through a dedicated passcode. To access content, simply enter the code and immediately begin reviewing and collaborating.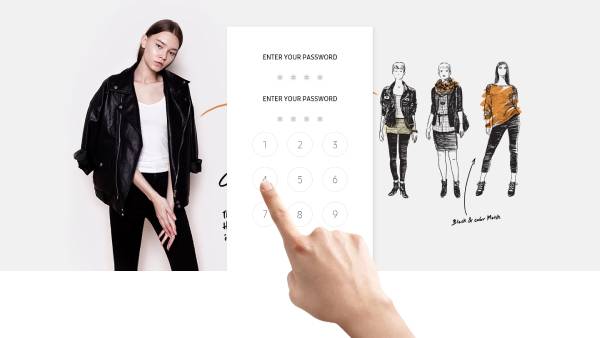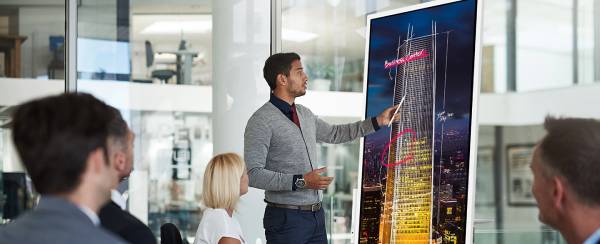 Flip Collaboration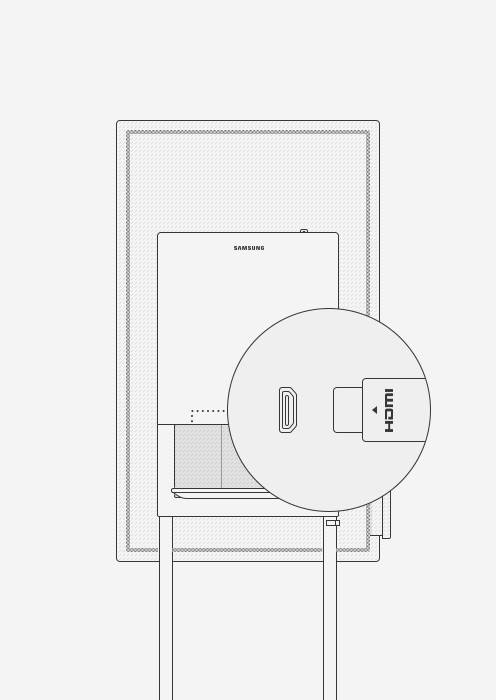 Flip Connection
Enjoy Versatile Connectivity
Samsung Flip's connectivity empowers a fully synchronized, user-friendly collaborative experience. Align your personal devices with the central screen for interactive content visibility, notation and sharing.
Samsung Flip includes a dedicated HDMI port for seamless connectivity with user's personal devices.
Flip Synchronization
Sync Viewing, Sync Control
The touch out control functionality allows users to sync their personal devices to the Flip for real-time viewing and control. Changes made on the central screen will automatically transmit to the user's personal device, and vice versa, for efficient, matched viewing.
Flip Presentation
Professionally Showcase Your Work
Adjust to varying huddle room dynamics without sacrificing comfort. Featuring a versatile pivot mode and ergonomic stand, each Flip display can configure to a portrait or landscape orientation to match your collaborative needs.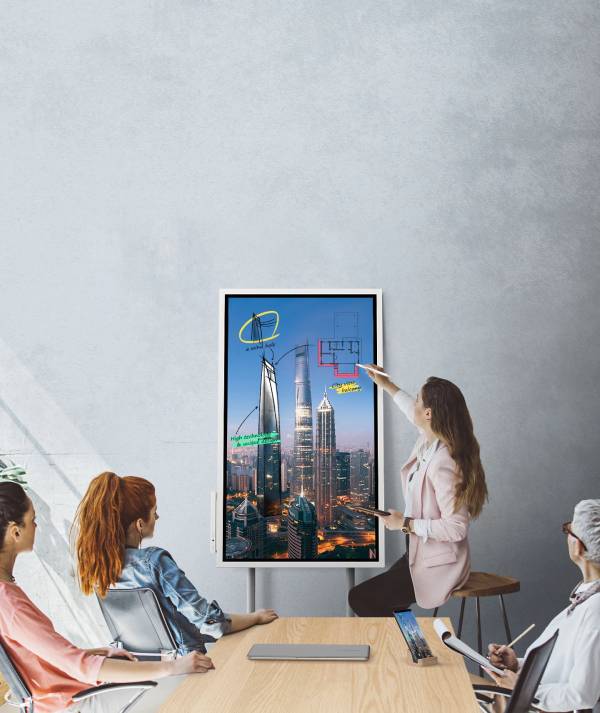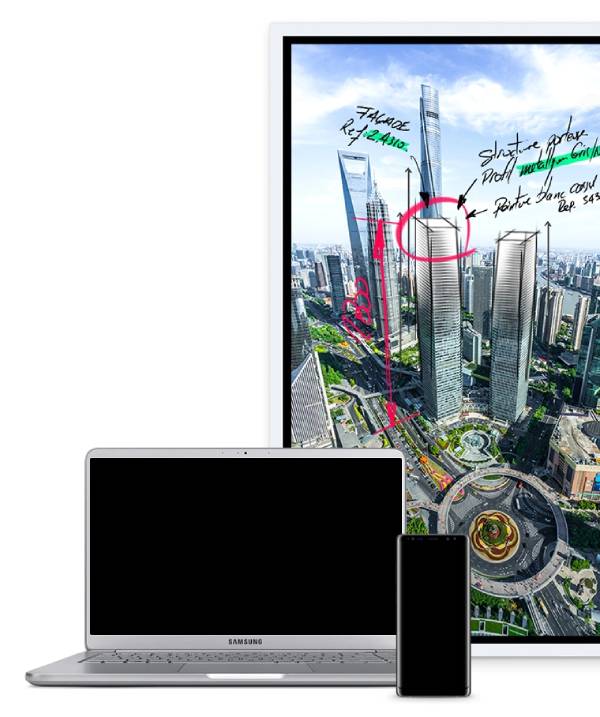 Flip Distribution
Effortlessly Share Post-Meeting Recaps
Any meeting participant knows the frustration of capturing and sending handwritten recaps. The Samsung Flip relieves this burdensome process. Save conversations and critical content within the display's central storage, and easily share with your colleagues through mobile and digital channels.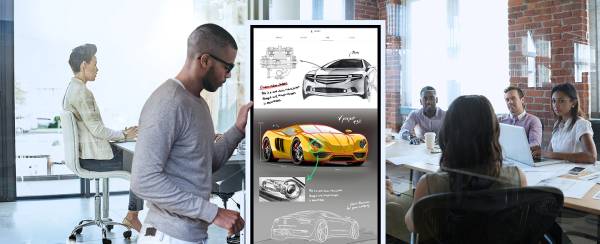 Flip Innovation
Flip touch
Navigate Touch-Driven Communication
InGlass™ technology ensures real-time feedback and processing without delay. This allows users to experience smooth writing or drawing, equivalent to that of working on traditional paper.
Flip Design
Pioneer Thought, Style and Comfort
The Flip's sleek, gray design positions any environment as sophisticated and forward thinking. With an ergonomic tilt of 4.5° and a spacious front tray and pen holder to house essential meeting tools, you and your team can stay comfortable and organized to focus on what's important.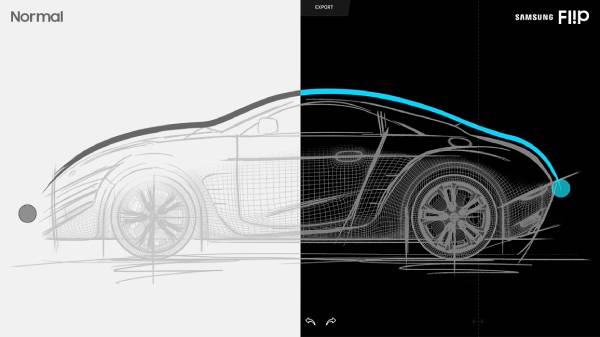 Flip Design
Transform any Space into a Meeting Room
For businesses with limited collaborative areas, the Samsung Flip elevates any personal office or available room into a fully-functional huddle space. A portable, wheel-based stand empowers users to start a meeting in any location at anytime.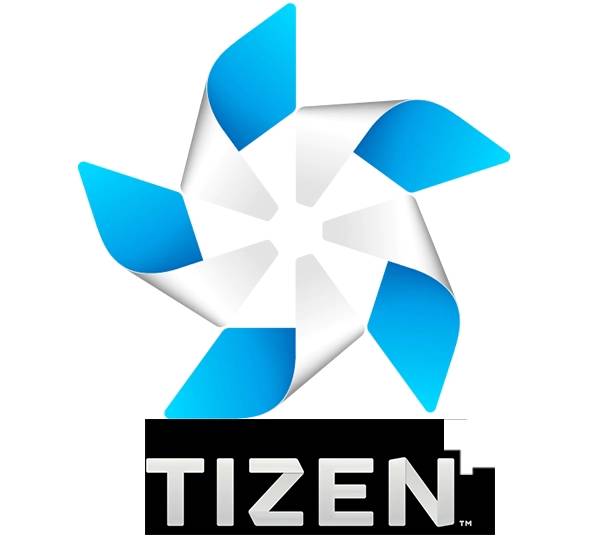 Flip Solution
Keep Your Ideas Within Reach
Avoid the fears of lost or erased handwritten meeting notes. Backed by the powerful TIZEN 3.0 operating system, the Flip offers extensive, centralized space to store meeting content. Additionally, TIZEN 3.0 provides you and your team with an intuitive interface to locate and view saved materials.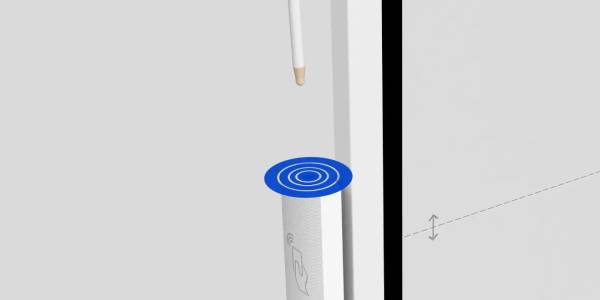 Flip Solution
Activate your Display Intuitively
Start your meetings on time and without a lengthy boot-up. Embedded sensors activate the Flip display as users approach the screen, pick up the pen or rotate between portrait and landscape modes, allowing you and your colleagues to launch a new discussion or resume where you left off.
Display
Diagonal Size
55"
Panel Type
Edge LED
Resolution
3840*2160
Pixel Pitch (HxV)
0.105 x 0.315(mm)
Brightness
300 (without glass), 220 (with glass)
Contrast Ratio
4700:1 (Typ.)(without glass)
Viewing Angle (H/V)
178/178
Response Time
8ms(Typ.)
Color Gamut
72%
Glass Haze
2.3%(without glass)
H-Scanning Frequency
135kHz (Typ.)
Maximum Pixel Frequency
578 Mhz
V-Scanning Frequency
60Hz (Typ.)
Dynamic Contrast Ratio
N/A
Connectivity
HDMI In
1
DP In
N/A
DVI In
N/A
Tuner In
N/A
USB
2(Side, Sensor Assy)
Component In
N/A
Composite In
N/A
RGB In
N/A
IR In
N/A
HDBaseT In
N/A
Audio In
N/A
Audio Out
N/A
Video Out
N/A
Power Out
N/A
RS232 In
Yes
RS232 Out
N/A
RJ45 In
Yes
RJ45 Out
N/A
WiFi
Yes
3G Dongle
N/A
Bluetooth
N/A
POWER
Power Supply
AC 100~240V 50/60Hz
Power Consumption (Off Mode)
-
Power Consumption (On Mode)
165
Power Consumption (Sleep Mode)
0.5 W
Dimension
Set Dimension (WxHxD)
1302.6 x 805.5 x 52.0 mm
Package Dimension (WxHxD)
1469 x 924 x 210 mm
Weight
Set Weight
28.9 kg
Package Weight
34.9 kg
Operation Conditions
Temperature
0℃ ~ 40℃
Humidity
20% ~ 95% (operating)
Mechanical Specification
VESA Mount
400 x 400 mm
Bezel Width
26.9(T/B/R/L)
Frame Material
Plastic
General Feature
External Memory Slot
N/A
Optional Feature
Touch
Yes
Mount
WMN6575SD
Stand
N/A
Internal Player (MagicInfo)
MagicInfo Daisychain Videowall Support
N/A
ECO
ENERGY STAR (Latest effective version)
N/A
Touch
Touch Technology
Flatfrog Advanced IR