Alpine R-Series Coaxial 2-Way Speakers - R-S62.2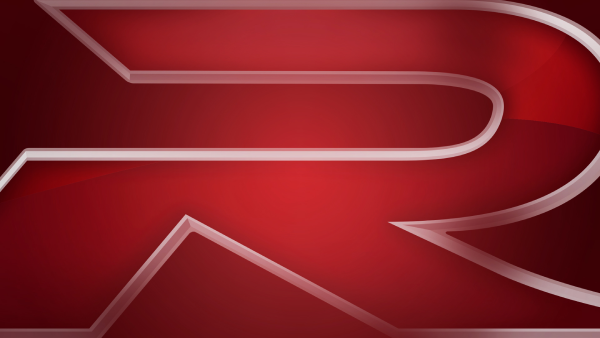 Born to be Played Loud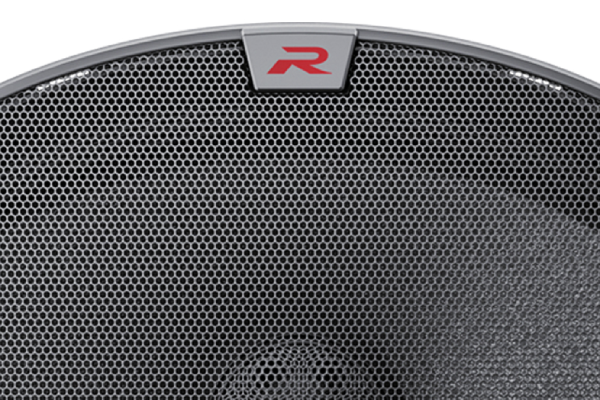 PRODUCT OVERVIEW
Alpine's Legendary R-Series Speakers are designed with innovative materials to deliver more output and produce loud, dependable sound.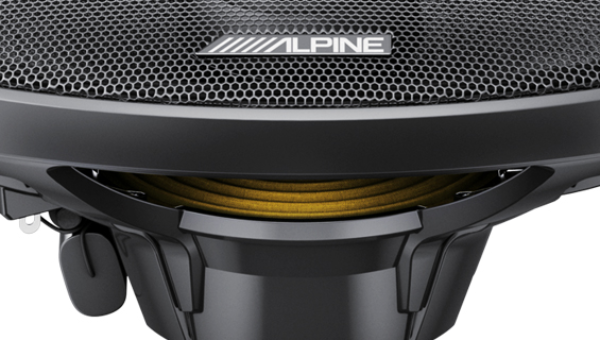 FEATURES
(2) 6x9" Coaxial 2-Way Car Speakers;
6x9" Carbon Fiber Reinforced Polymer (CFRP) woofer
1" Carbon Fiber Reinforced Polymer dome tweeter
Alpine patented High-Amplitude Multi-Roll (H.A.M.R.) Surround;
Hi-Res Audio (High-Resolution Audio Playback)
35mm Voice Coil
R-Series Speaker Grilles Included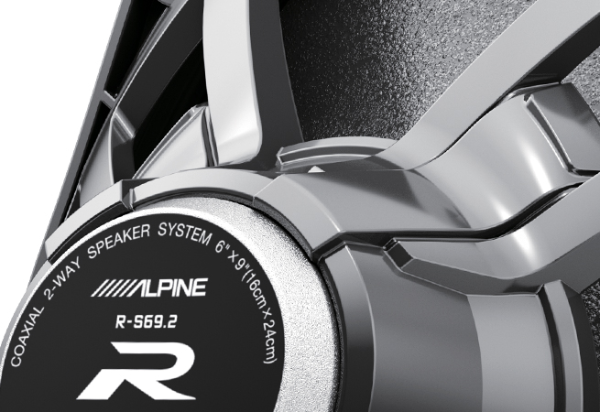 LEGENDARY PERFORMANCE
Building upon the widely popular Type-R platform, R-Series speakers give you the same dependable sound performance you've come to expect from Alpine with innovative technology and improved hardware updates. Alpine's R-Series speakers are matched in both power and performance with R-Series amplifiers and subwoofers.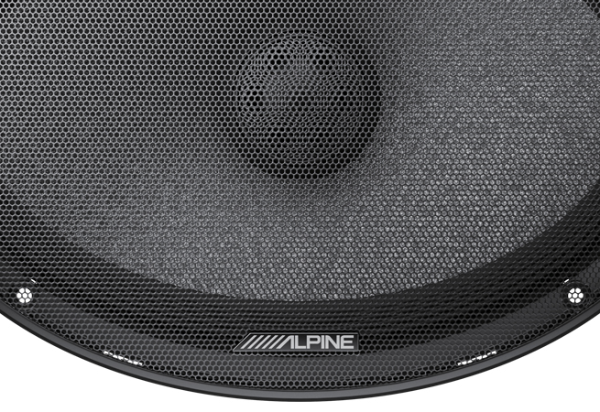 LOUD AND FUN
R-Series speakers are designed for a "Loud and Fun" music experience that still delivers clear and accurate sound. With power handling up to 100W RMS and Hi-Res Audio Playback, R-Series speakers capture the high and low-end frequencies of your music to deliver power while naturally producing bright, active sound.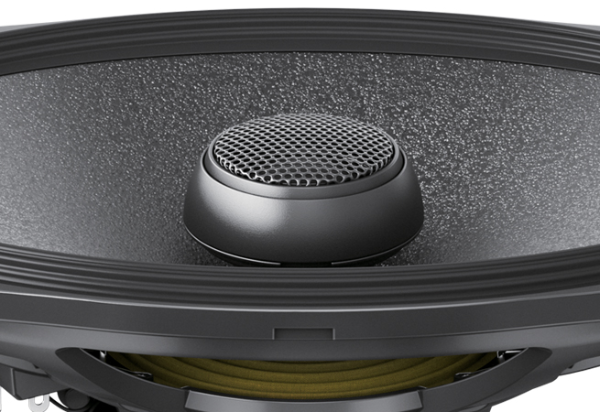 Superior Output
The woofers have a large, 35-millimeter (mm) voice coil which allows for greater heat dissipation, increased motor force, and improved power handling. The result is superior control and output.
The R-Series speakers incorporate Alpine's patented High-Amplitude Multi-Roll Surround (H.A.M.R.) for control and accuracy. The component models use a crossover with an in-line, passive design and reduced footprint, which contributes to easier installation.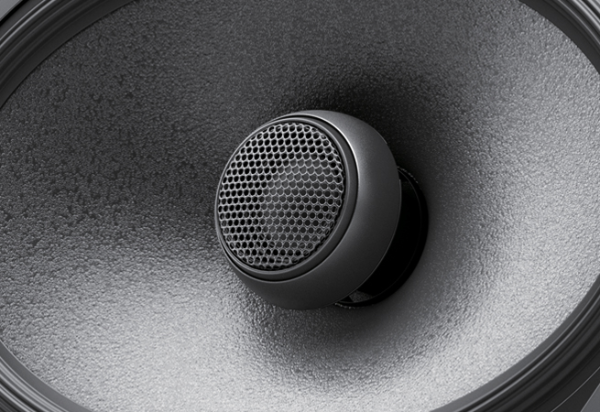 Exclusive Cone Technology
Using Alpine's high-strength and lightweight Carbon Fiber Reinforced Polymer (CFRP) technology, R-Series speaker cones can be custom formed so that the fibers align in the same direction as the curve and shape of the cone. This reduces resonate peaks and increases the speakers' mid-bass performance and dynamic range. CFRP is also used as a tweeter diaphragm, enabling the speakers to perform into 40kHZ range and making them compliant with High-Resolution Audio playback.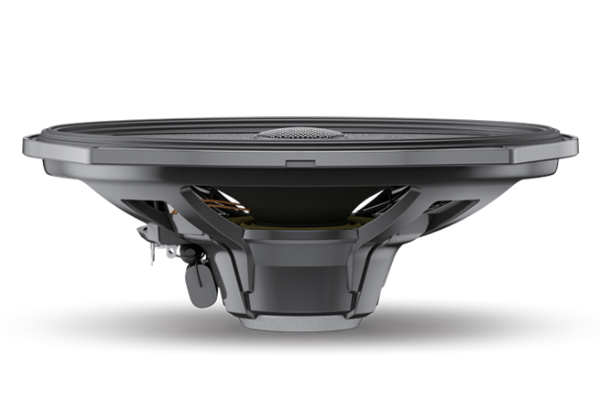 Improved Fitment
An updated hardware design allows R-Series speakers to fit into tighter install locations without sacrificing performance. The updates include a neodymium magnet that gives the speakers a smaller mounting footprint, compared to other speaker brands, and a shallower grill design that will fit into most applications. The speakers use a crossover with an in-line, passive design, and reduced footprint, for easier installation. The tweeters can also pivot approximately 15-degrees in any direction, so they can be angled in an optimal position.
Specs
Recommended Amplification
Up to 100W RMS per channel
Sensitivity
90 dB SPL (1W @ 1m)
Nominal Impedance
4 ohms
Frequency Response
60 Hz - 40 kHz
Max RMS Power Capacity
100W Nominal Impedance: 4 ohms Frequency Response: 60 Hz - 40 kHz Sensitivity: 90 dB SPL (1W @ 1m) Recommended Amplification: Up to 100W RMS per channel
Peak Power Capacity
300W
Dimensions:
Mounting Depth:
2-7/8 (7.3cm)
Tweeter Size:
1 (2.5cm)
Woofer Size:
6x9 (16.5cm x 22.9cm)