Daymak EBike With LED Back Lit Display In Black - Swift (B)
Daymak EBike With LED Back Lit Display In Black - Swift (B)
Daymak EBike With LED Back Lit Display In Red - Swift (R)
Daymak EBike With LED Back Lit Display In Blue - Swift (Bl)

Daymak EBike With LED Back Lit Display In Black - Swift (B)
Swift (B)
$2,998.00
Literature
Features
The little brother of the new Arrow, the Daymak Swift is a slimmer lighter version of the popular new ebike. The Daymak Swift has a similar edgy fairing style giving it a sporty and modern design. What the Swift lacks in outright power it is more than made up for in convenience. With its 60V 20Ah lithium ion battery pack, easily remove the battery pack and charge it inside your home or office. The Daymak Swift features 18650 lithium ion cells that charge in 4-6 hours and can charge up to 1000 cycles before needing replacement. The lightweight Daymak Swift is the perfect bike for those in condos and apartment buildings who can't charge their bike outside. Get the Daymak Swift ebike now available.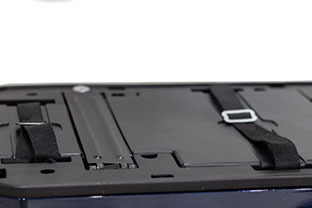 60V 20AH Lithium Ion Battery
With the Swift you get a 60V removable lithium ion battery pack! This allows you to charge the bike faster, reduce the weight of the bike, and easily charge it inside and out of your house!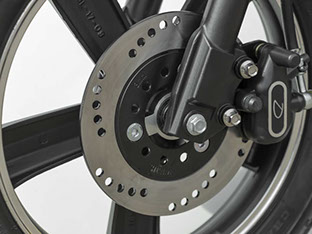 Hydraulic Disc Brakes
With the front and rear hydraulic disc brakes, whether you have a full load or a light one, you can come to a stop on a moment's notice. Make sure when you ride, you ride safe.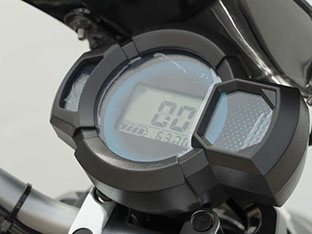 LED Back Lit Display
The Daymak Swift also comes with an LED black lit display that lets you know your distance traveled, speed that you are going as well as battery meter. Let the bike keep track of the little stuff so you can focus on the road.
Additional Information
Brakes
Rear and Front Hydraulic Disc Brakes
Gauges
Digital / Battery level / Speedometer / Odometer / Trip Meter
Tire size
16 x 3.0
Climbing incline
20 degrees
Top Speed
32 km/h
Range
up to 50 km
Dimensions & Weight
In Box Weight
180 lbs
Seat Length
21"
Seat Width
10"
Seat Height
30"
Ground Clearance
6.5"
Wheelbase
46"
Dimensions Assembled
71" x 32" x 43"
Net weight
160 lbs
Electrical
Lights
LED
Dimensions & Weight
Max load
120 kg
Electrical
Charge time
4 - 6 hours
Charger input
110V-240V
Removable battery
Yes
Battery Life
1000 charges
Battery
60V 20AH Lithium Ion
Motor
500W
Additional Information
Seat Storage
12" x 8" x 16"
Trunk Storage
14" x 12" x 10"
Key ignition
Yes
Shocks
7" Travel Front / Rear 8" Coil
Controller
Daymak Drive Bluetooth
Extras
Rear Carrying Case / Additional Rider Pegs