EluneVision 200'' Large Motorized Pro-Series Screen -EV-LM-200-1.2

Or as low as $240.73/month over 12 months. Apply Now

EluneVision 200'' Large Motorized Pro-Series Screen -EV-LM-200-1.2
EV-LM-200-1.2
$2,799.99
Literature
Professional Large Motorized
When you need the biggest motorized screen, it is got to be professional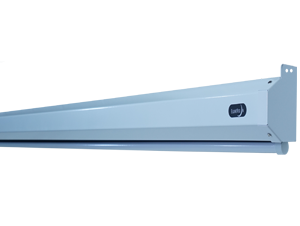 Solid Steel Construction with Easy to Access Limit Switches
EluneVision Professional large motorized screens have a sleek, white solid-steel housing that is attractive and highly durable. Our professional housing is specifically designed to stay strong for years under constant use. Clearly marked and easily accessible limit switch adjustment holes allow adjustments to be done in a snap. A special limit control tool is included with your screens to make this process as simple as possible.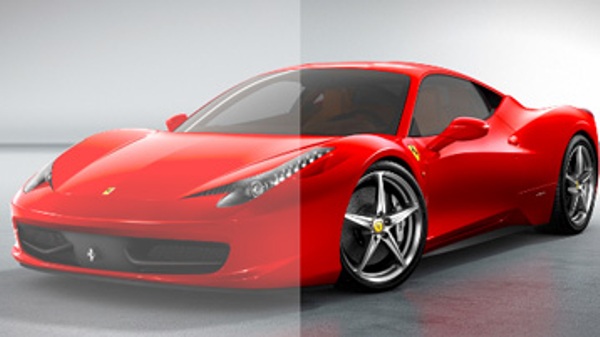 Triple-Layered, Fiberglass-Enforced Screen Material
Our Professional Large Motorized screens use an extremely durable, heavy duty, triple layered material. The first layer is consists of the optical viewing surface, which is available in any one of our five materials. The second layer is a thick fiberglass layer giving the material strength and durability. The last layer is a fully black material that is opaque to all visible light.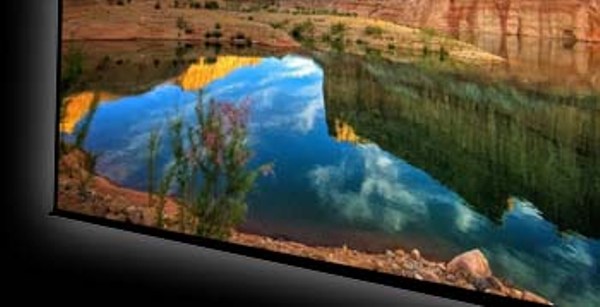 Black Borders for Enhanced Contrast
It seems like a small feature to have black borders around the viewing area, but it should not be underestimated. Having black borders improve the perceived brightness and contrast of a projected image by surrounding the projected images in black. This adds both punch and brightness.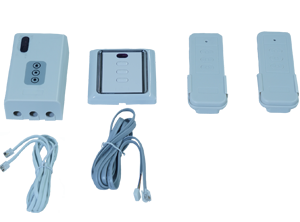 Professional On-wall Controls Offering Ease of Use
EluneVision's Professional Large Motorized screen comes with a professional On-wall control panel, IR, RF remotes and 12V trigger control. This ensures our screens can be operated under a variety of situations with the upmost ease.
Designed with Installation Versatility in Mind
EluneVision's Professional Large Motorized screens are designed to be hung on the wall or fixed to the ceiling. Installation of the screens is easy and extremely fast. The mounting end-caps support ceiling mounting, chain mounting, and wall mounting. Furthermore, all our screens come with remote control, wall panel and 110V power plug for plug and play operation.
Specifications
Screen Size (diag.)
200"
Viewable Width
174"
Viewable Height
98"
Housing Length
183"
Tension Bar Length
180 ½"
Black Drop
39 ½"