Epson PowerLite L615U Wireless WUXGA 3LCD Laser Projector - V11H901120

Epson PowerLite L615U Wireless WUXGA 3LCD Laser Projector - V11H901120
V11H901120
Literature
Powerful, compact WUXGA laser projector with 6,000 lumens plus lens shift.
The compact, affordable PowerLite L615U laser projector delivers powerful performance for education and business applications. Get bright, vivid images with 6,000 lumens colour/white brightness1. This wireless projector also offers WUXGA resolution and Full HD support. Featuring breakthrough laser technology, it delivers a laser light source of up to 20,000 hours2. And, it offers virtually maintenance-free operation with no lamps. Plus, it features a Dynamic contrast ratio of up to 2,500,000:1. It also includes manual lens shift, wireless networking with enterprise-level security, Miracast®, and advanced installation features.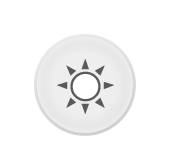 Bright, vivid colour
6,000 lumens colour/white brightness1.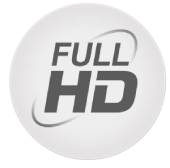 Full HD, widescreen images up to 500"
WUXGA resolution (1920 x 1200); Full HD 1080p support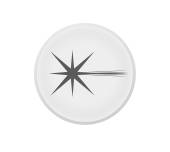 Breakthrough laser technology
features a laser light source of up to 20,000 hours2; plus, Instant ON/OFF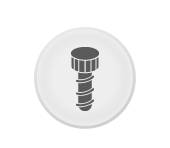 Virtually maintenance-free operation
no lamps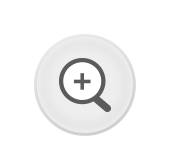 Extraordinary sharpness and detail
up to 2,500,000:1 Dynamic contrast ratio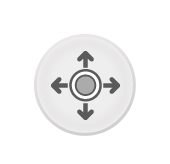 Flexible installation
up to ±50 percent vertical and ±20 percent horizontal manual lens shift
Integrated wireless networking with enterprise-level security — plus wireless content sharing with Epson iProjection™3; and wireless mirroring with Miracast for Android™/Windows® 8.1+ devices, or AirPlay® for iOS® devices (requires Apple TV®)
Advanced installation features — 360-degree flexibility and geometric correction tools such as horizontal and vertical keystone, arc correction, Quick Corner® and more
Robust connectivity — supports HDBaseT™, 2x HDMI®, VGA, RJ-45, stereo mini and control management tools
Constant Brightness Mode4 — fine-tune the brightness setting to help maximize run time
Eco Features
RoHS compliant
Recyclable product
Epson America, Inc. is a SmartWay™ Transport Partner
Projector Details:
Interfaces:
1x HDBaseT
2x HDMI (1x MHL)
Computer: 1x D-sub 15 pin
1x Control I/O: RS-232C D-sub 9 pin
USB-I/O: Type A 1x; Type B 1x
Wired LAN RJ45
Wireless LAN Built-in
Audio in (stereo): 2x
Audio out (stereo): 1x
​What's In The Box:
PowerLite L615U Projector
Power cord
Computer cable (VGA)
Remote control and batteries
Quick setup poster
Cable cover
Specifications Projector
Projection System:
RGB Liquid Crystal Shutter Projection System
Projection Method:
Front, Front/Ceiling, Rear, Rear/Ceiling
LCD Screen:
0.67" (D10 with C2Fine™)
Driving Method:
Poly-silicon TFT Active Matrix
Pixel Number:
2,304,000 pixels (1920 x 1200) x 3
Colour Brightness - Colour Light Output:
6,000 lumens1
White Brightness - White Light Output:
6,000 lumens1
Aspect Ratio:
16:10
Resolution:
1920 x 1200 (WUXGA)
Throw Ratio Range:
1.35–2.20
Size - projected distance:
80" screen: 2.33–3.78 m
Keystone Correction:
Vertical: ±30 degrees; Horizontal: ±30 degrees
Contrast Ratio:
Up to 2,500,000:1
Colour Processing:
10 bit
Colour Reproduction:
Up to 1.07 billion colors
Light Source Life:
Normal: 20,000 hours; Quiet: 20,000 hours; Extended: 30,000 hours
Illumination Technology:
Laser Diode
Effective Scanning Frequency Range
Pixel Clock:
Analog: 13.5–162 MHz (up to UXGA 60 Hz) Digital: 13.5–162 MHz (up to UXGA 60 Hz)
Horizontal:
Analog: 15–92 kHz Digital: 15–75 kHz
Vertical:
Analog: 50–85 Hz Digital: 24/30/50/60 Hz
Projection Lens
Type:
Optical Zoom (Manual)/Focus (Manual)
F-number:
1.5–1.7
Screen Size:
Zoom: Wide: 50"–500" [1.44–14.76 m]; Zoom: Tele: 50"–500" [2.35–23.84 m]
Focal Length:
20.0–31.8 mm
Zoom Ratio:
1–1.6
Lens Cover:
Lens cap (without string)
Projector Dimensions
Including feet:
17.32" x 11.97" x 5.35" (W x D x H)
Excluding feet:
17.32" x 11.97" x 4.73" (W x D x H)
Weight - with standard lens:
Approx. 18.7 lb/8.45 kg
Remote Control
Operating Distance:
8 m
Operating Angle:
Front: Right/Left: ±60 degrees; Upper/Lower: +30 to -20 degrees Rear: Right/Left: ±30 degrees; Upper/Lower: +50 to +10 degrees
POWER
Power Supply Voltage:
100 – 240 V ±10%, 50/60 Hz AC
Power Consumption:
Normal: 370 W; Quiet: 276 W; Networked Standby 2.0 W; Energy Saving: 0.3 W