PSB Speakers Floor-Standing Speaker - Imagine X2T
Free Shipping *
Our Price

$

2,199.00

CAD

/ Pair

Or as low as $189.06/month over 12 months. Apply Now
Literature
Enormous sound, incredible value
Exceptional sound and uncompromising value are at the foundation of PSB's Imagine speakers. The Imagine X2T Tower is no exception. Borrowing many design innovations from our award winning Imagine T2, the Imagine X2T is a powerful combination of premium performance and affordability. A true three-way speaker, the X2T is able to meet the needs of your high performance, multi-channel, or stereo setup with ease.
200 watts input power
Titanium dome tweeter with ferrofluid and neodymium magnet structure
6½" Clay/ceramic reinforced injection molded polypropylene cone woofers
3-way sealed mid-range chamber dual port bass reflex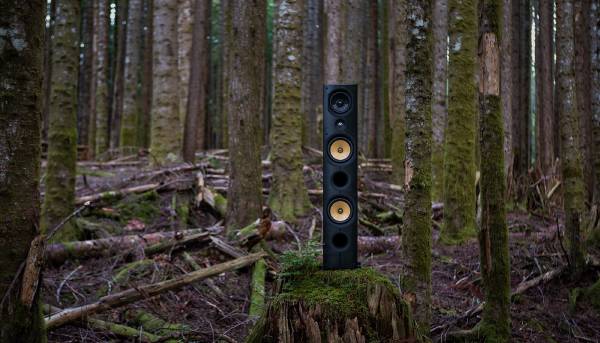 Fast and Articulate Extended Bass
The Imagine X2T utilizes two 6½" (165mm) woofers, each with its own separate acoustic chamber tuned with a front-facing port to attain incredible control and spatial, dynamic sound quality. Separating and individually porting the chamber eliminates standing waves inside the X2T's tall, slim speaker cabinet. The strategic placement of the woofers in multiple positions results in low distortion bass response that really demonstrates its capability.
The most accurate sound. Period.
The Imagine X2T also employs a separate midrange driver in its own tuned enclosure to optimize the reproduction of voices and recreate the most accurate sound possible. This, combined with its titanium dome tweeter, creates a much more authentic and tuneful bass performance, a midrange that conveys power and authority, and high frequencies that come alive with breathtaking realism. PSB's dedication to innovation has resulted in an affordable tower speaker that can heighten any cinematic experience.
Add excitement and flair to your system setup
While the Imagine X2T is the largest speaker in the Imagine X range, the sleek, minimalist black cabinet design allows it to blend well into the home and your system setup. The yellow cones of its two 6½" (165mm) woofers emphasize its front baffle and provide some flair. These are also easily concealed using the provided grilles. The Imagine X2T is a welcome addition to any space at an exceptional price.
200 watts input power
Titanium dome tweeter with ferrofluid and neodymium magnet structure
6½" (165mm) Clay/ceramic reinforced injection molded polypropylene cone woofers
3-way sealed mid-range chamber dual port bass reflex
Two sets of gold-plated five-way binding posts can be bi-wired or bi-amped
Black ash vinyl finish
Frequency Response
On Axis @ 0° ±3dB
30-23,000Hz
On Axis @ 0° ±1 1/2dB
40-20,000Hz
Off Axis @ 30° ±1 1/2dB
45-10,000Hz
LF Cutoff -10dB
28Hz
Sensitivity
Anechoic Chamber
88dB
Listening Room
90dB
Impedance
Nominal
8 Ohms
Minimum
4 Ohms
Input Power
Recommended
20 – 200 Watts
Program
200 Watts
Acoustic Design
Tweeter (Nominal)
1" (25mm) Titanium Dome with Ferrofluid , Neodymium Magnet
Midrange (Nominal)
5 1/4" (133mm) Injection Moulded Fibre reinforced Polypropylene Cone , Rubber Surround / Dual Magnet
Woofer (Nominal)
2 x 6 1/2" (165mm) Injection Moulded Clay/Ceramic reinforced , Polypropylene Cone , Rubber Surround / Dual Magnet
Crossover
2,200Hz, LR4, 500Hz, B3
Internal Volume
1.93 cu ft (54.7L)
Design Type
3-Way Sealed Mid-Range Chamber Dual Port Bass Reflex
Dimensions / Weights / Finish
Size (W x H x D)
9 x 40 1/8 x 17 5/8" * 227 x 1036 x 446mm
Weight
Net – 52lb (23.6kg)/each , Shipping – 65lb (29.5kg)/each
Finish
Black Ash