Panasonic Bluetooth Wireless Headphones in Blue - RPHD305BA
Panasonic Bluetooth Wireless Headphones in Blue - RPHD305BA
Panasonic Wireless Headphones with Bluetooth - RPHD305BK

Or as low as $43.70/month over 6 months. Apply Now
Literature
High-resolution entertainment
These wireless headphones provide high-resolution sound for stress-free enjoyment of video and game content compatible with the Qualcomm® aptX™ Low Latency. Also, their ergonomic design ensures comfortable, extended use.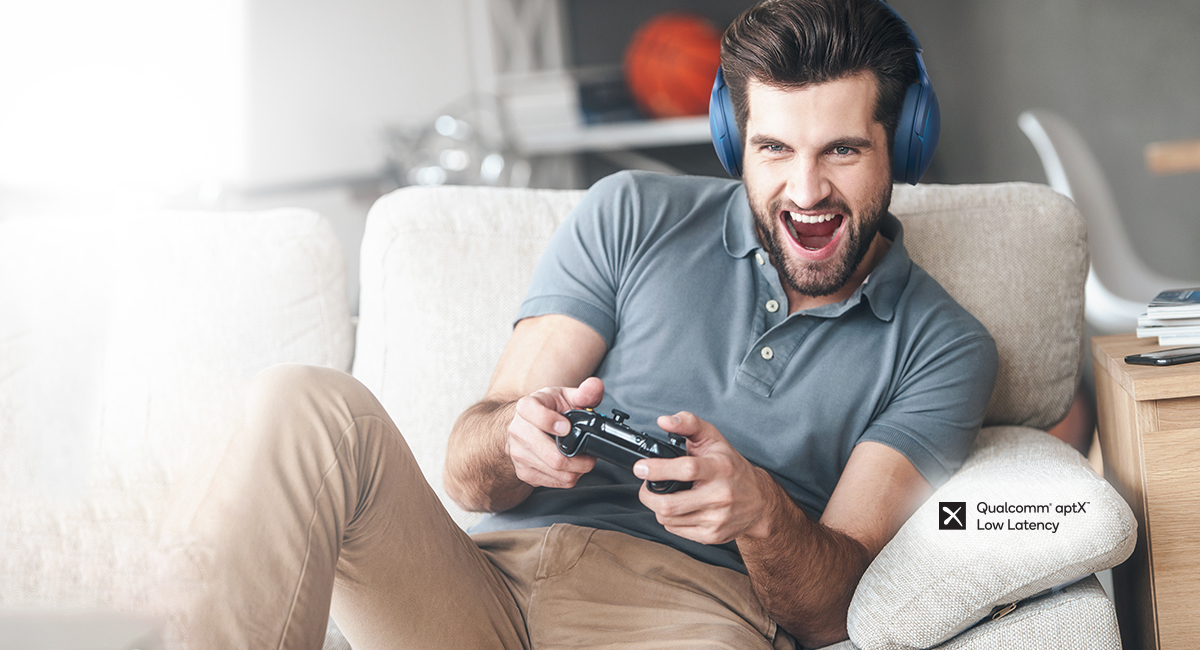 Maximum entertainment enjoyment
The HD305 Headphones support the Qualcomm® aptX™ Low Latency codec. This codec uses technology that eliminates any lag between images and sounds to a level (32-40 ms) that is undetectable to the human ear. By syncing the sound transmission to the visual, TV games and videos are comfortably reproduced. * Qualcomm aptX is a product of Qualcomm Technologies, Inc. and/or its subsidiaries.Qualcomm is a trademark of Qualcomm Incorporated, registered in the United States and other countries. aptX is a trademark of QualcommTechnologies International, Ltd., registered in the United States and other countries.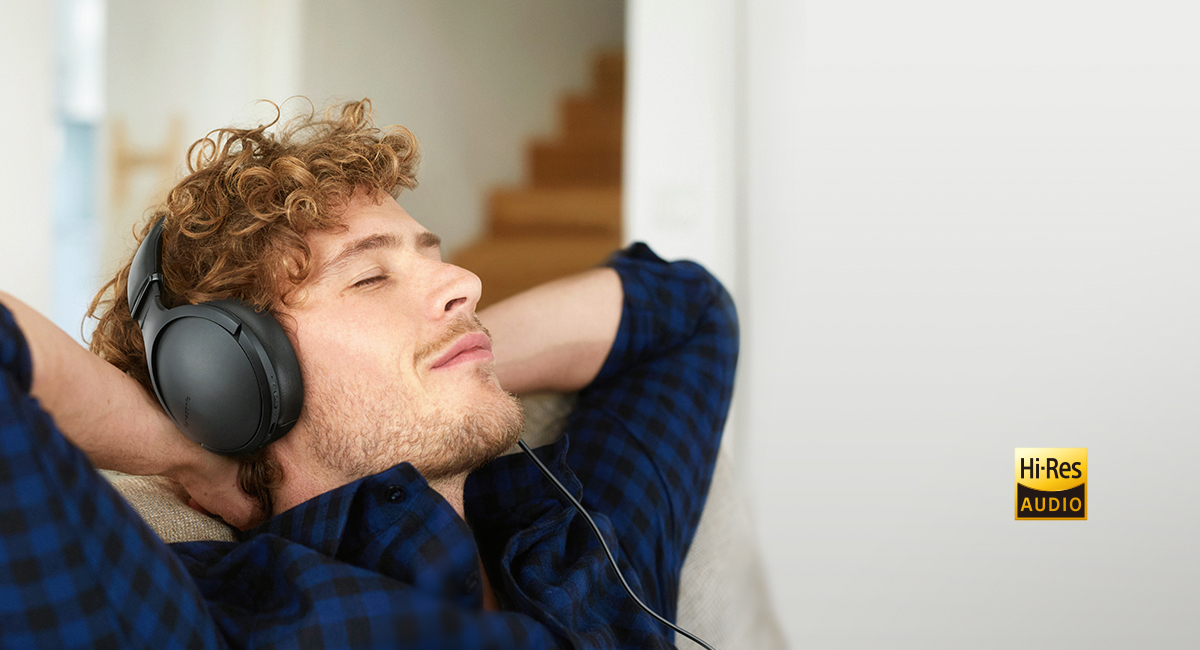 High-resolution audio with wired connection
The HD305 headphones let you take high-resolution sound, playing ultra-pure music packed with subtle details and delicate nuances that you've never noticed before. You'll become so immersed in the natural ambience and subtleties of your favourite musical performances that you'll feel as if you've been transported to a different place and time.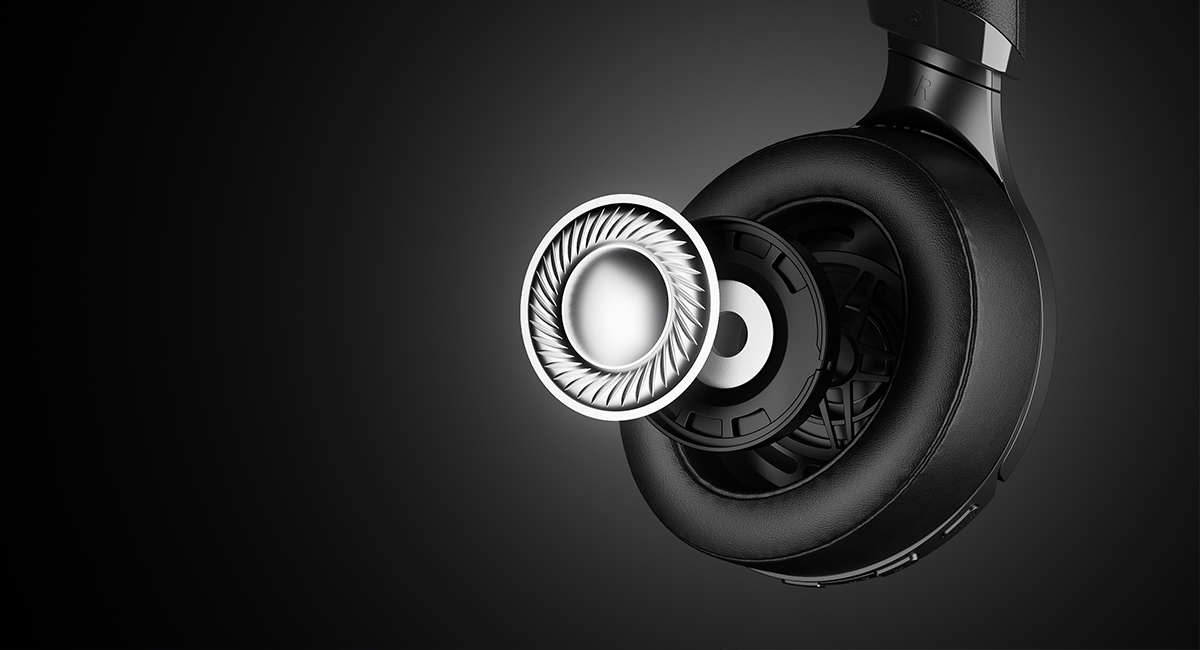 Faithful reproduction with rich bass sound
By using a 4 Hz-40 kHz 40 mm diaphragm and an anti-vibration driver frame, the HD305 headphones achieve remarkably robust bass sounds while maintaining high resolution. Further, by optimising the diaphragm shape, rich, well-balanced sounds are produced from the low range to the high 40 kHz range.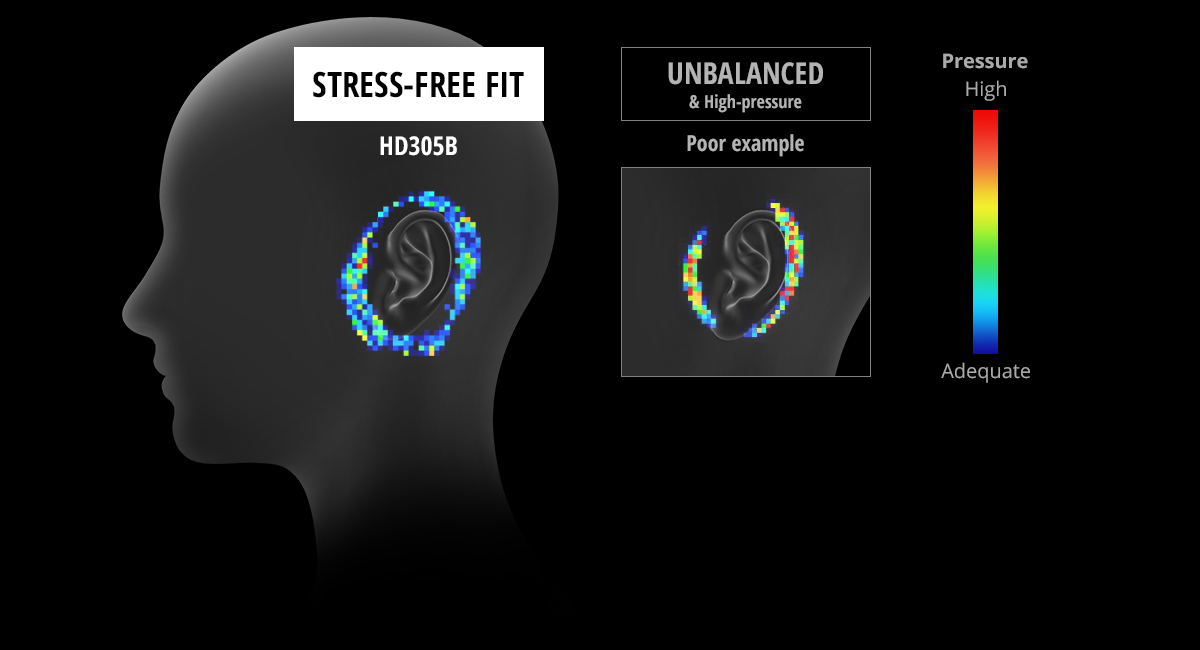 Excellent fit, good wearing
Optimised headband and ear pads The headband and ear pad designs are based on ergonomics. By adjusting the headband shape and the movable range of the housing, the entire periphery of the ear pad uniformly contacts the ear to apply ideal side pressure. Also, increasing the thickness of the ear pads with 3-dimensional sewing further improves the fit, giving the headphones true comfort even during extended use.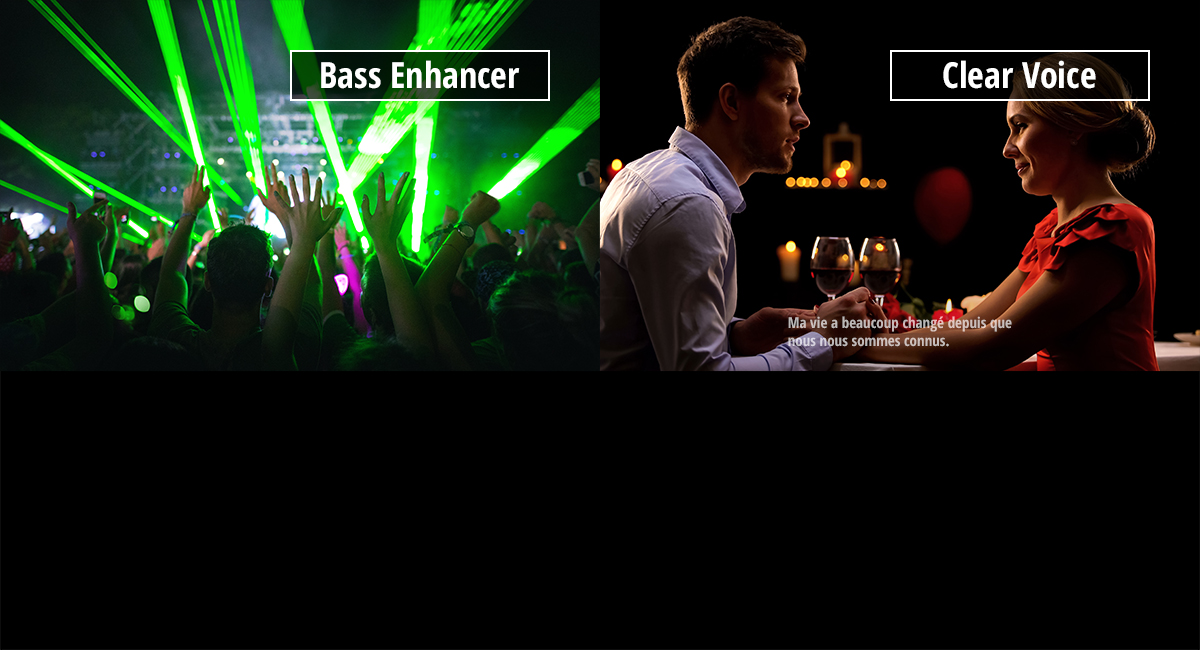 3 sound modes to match the content
In addition to Off mode, the HD305 headphones feature two other sound modes - Bass Enhancer and Clear Voice. Bass Enhancer mode, which adds robust bass to music, and Clear Voice mode, which gives clarity to people's voices, can be easily selected by the press of a button. When you want to watch dynamic, live images, or listen more clearly to movie dialogue, you can choose the most suitable sound.
ADVANCED FUNCTION
Bluetooth® Wireless Technology - Supported Profiles
A2DP, AVRCP, HSP, HFP
Bluetooth® Wireless Technology - Version
5.0
General
Supplied Accessories
USB charging cord: Approx. 0.5 m (1.6 ft.),Detachable cord: Approx. 2.0 m (6.6 ft.)
Weight (without cord)
Approx. 218 g (7.7 oz)
Charging Time (25°C/ 77°F)
Approx. 5 hours
Playback Time with Battery (SBC mode)
Approx. 24 hours
Control/ Mic
Yes / Yes
Cord - Plug
Gold
Cord - MiniPlug (3.5 mm)
Yes
Cord - Length
2.0 m (6.6 ft.) detachable
Frequency Information - Frequency Band (with Bluetooth®)
20 Hz - 20000 Hz
Frequency Information - Frequency Response (with cord)
4 Hz - 40000 Hz
Impedance (Ω) (Power off, with cord)
34 Ω
Sensitivity (dB/mW) (Power off, with cord)
99 dB / mW
Magnet Type
Neodymium
Driver Unit
40 mm (1-9/16 in.)
ADVANCED FUNCTION
Bluetooth® Wireless Technology - Codec
SBC, AAC, Qualcomm® aptX™ , Qualcomm® aptX™ Low Latency
Bluetooth® Wireless Technology - Operating Distance
Up to 10 m (33 ft.)
Active Noise Cancelling
-