Bryston Preamplifier With Ultra-Pure Analog Inputs - BR-20

Or as low as $642.66/month over 12 months. Apply Now

Bryston Preamplifier With Ultra-Pure Analog Inputs - BR-20
BR-20
$7,475.00
Literature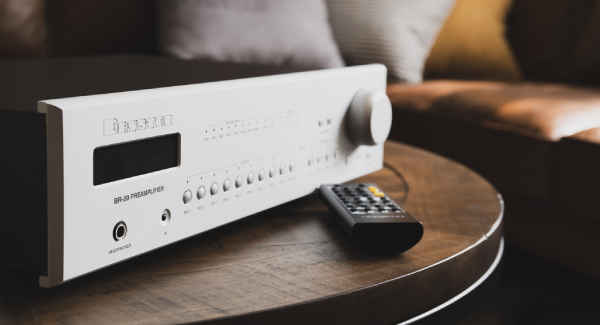 INSPIRATION
What would happen if we designed a truly state-of-the-art analog preamplifier, combined it with our award winning digital-to-analog conversion circuitry, and built bit-perfect high resolution streaming all into a single chassis? Would it sound better than separates? Could we simplify world-class sound? Could we convince you to downsize your rack while upgrading your system?
EXECUTION
Years of R&D have resulted in a new discrete operational amplifier from Bryston that outperforms all that have come before. Each BR-20 measures at or below 0.0006% THD+N—an exceptionally low number giving your music incredible room to breathe! We combined the excellent BDA-3 DAC with an updated BDP streaming platform into the system so you can get the best possible digital performance from our built in player, or the digital source of your choosing. We even updated the internal headphone amplifier to have more power and lower output impedance to effortlessly power even difficult loads. Finally, we offer our best phono preamp and an all new HDMI card as options for even greater flexibility in your system. We can confidently say the new BR-20 is our best preamp ever!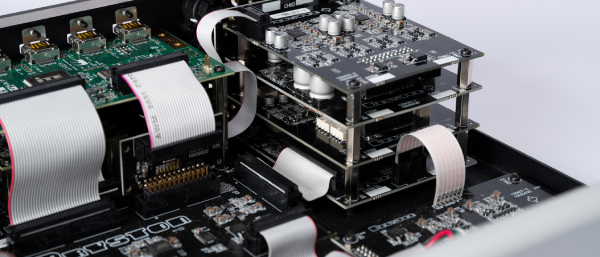 <0.0006%
Total Harmonic Distortion
10
High Resolution Digital Inputs
4
Ultra-Pure Analog Inputs
2
Fully Balanced Outputs
1
Incredible Preamplifier
KEY FEATURES
BR-20 IS A PERFECT FIT IN YOUR SYSTEM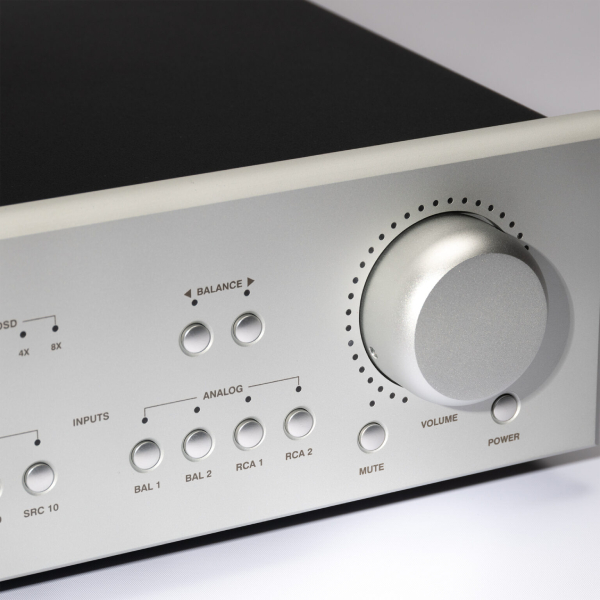 4 Analog Inputs. 2 RCA, 2 XLR. One RCA input is an optional MM Phono Preamp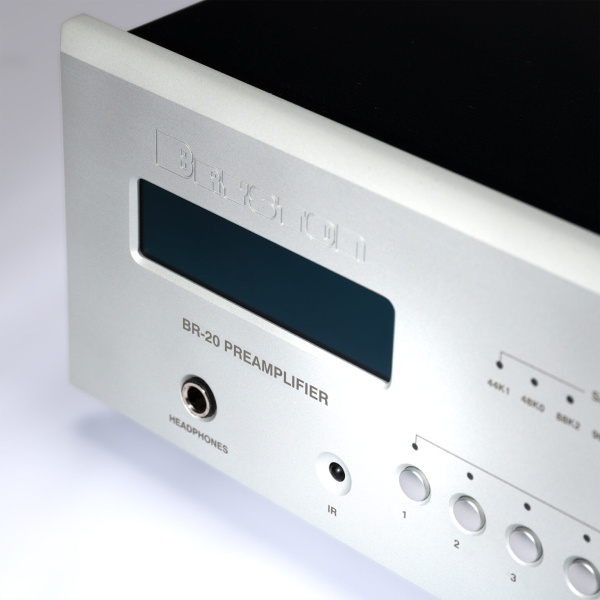 Low Z Headphone Amplifier can power even difficult headphones with ease.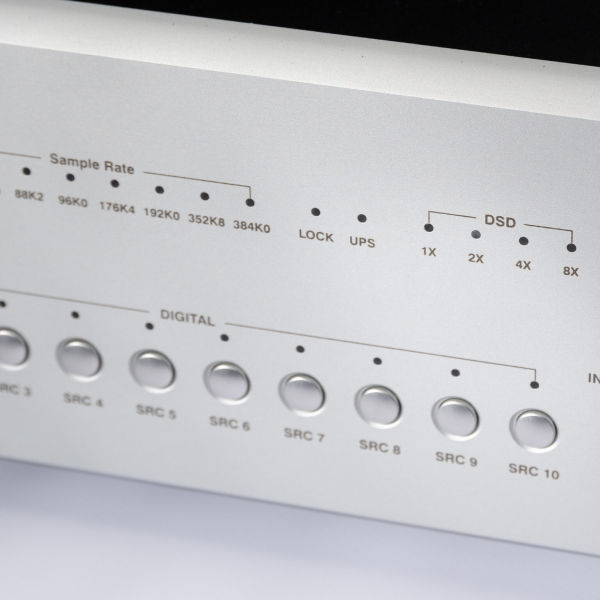 Up to 10 digital inputs (when optional HDMI module is installed) can support up to PCM 384k / 32 bit and DSD 4X depending on interface type.
LED ring around volume control indicates loudness and can be easily seen from listening position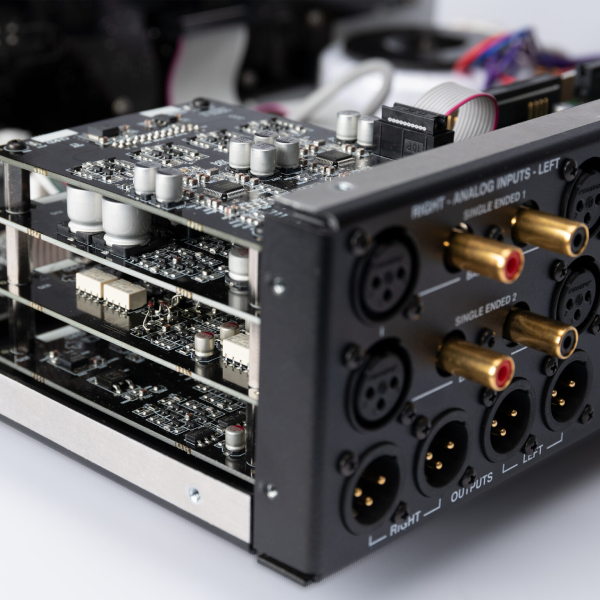 The fully balanced analog section is an exquisite example of elegant engineering resulting in crystal clear playback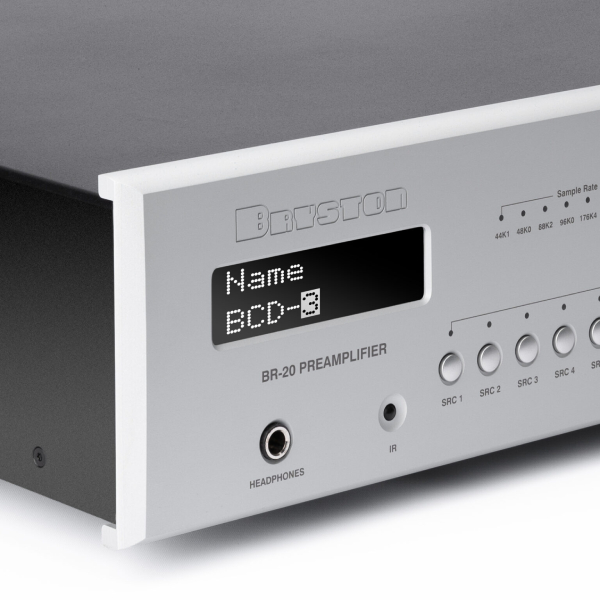 Never forget your source assignments again. Program each digital input to respond to a front panel button, remote button, and even give it a custom name!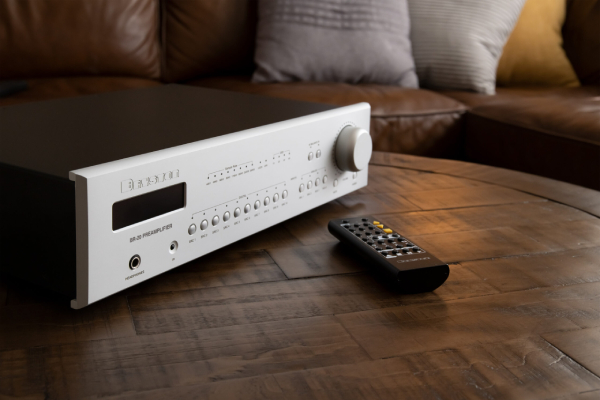 Features
2 ea. Balanced and Single Ended Inputs
2 ea. Balanced Outputs
All New fully discrete Class A analog circuitry
XLR pair configurable as variable or fixed output
Independent power supply for analog and digital circuits.
Relay switching on all inputs
Programmable theater bypass feature
Software control and balanced action volume control
Included high-res DAC up to PCM 384 kHz / 32 bit and DSD x 4
Digital Inputs include 2 ea. AES/EBU, TOSLINK, S/PDIF (RCA) and 1 ea. USB
Included high resolution streamer plays back virtually any file format at native resolution.
Control entire system using intuitive webUI on a smartphone, tablet, or computer.
Low Z Headphone amplifier is a dedicated headphone circuit capable of powering even very difficult to drive headphones.
The Bryston BR-20 merges our newly designed, best ever fully balanced analog preamp architecture with the award-winning digital to analog conversion (DAC) and built-in streaming borrowed from our well regarded BDP series. The BR-20 is the ultimate audiophile hub, including the features and connectivity to accommodate the demands of the modern audiophile. From our best ever built-in headphone amplifier to optional phono inputs for vinyl collectors and 4K HDMI inputs for DSD playback and A/V connectivity, the BR-20 has been engineered to work with nearly any source. Bryston's innovative analog circuitry designed specifically for the BR-20 preamplifier has yielded the lowest noise and distortion measurements in the 40-plus year history of the Bryston brand. For the music enthusiast, this means more lifelike performances, more detail, and more dimensionality from the recordings you love. The BR-20 comes with the BR-4 remote plus RS232 and network connectivity for limitless control options..
Options
Silver or black faceplate
17" or 19" faceplate (non-rack mountable)
Internal 4 input, 1 output HDMI card is 4K HDR compatible. Can also receive DSD over HDMI
Internal MM Phono Stage (replaces 1 RCA analog input)