Cirrus Screens Harbour 2 Series In-Ceiling, Tab-Tensioned Projector Screen - CS-110H2-178G3

Cirrus Screens Harbour 2 Series In-Ceiling, Tab-Tensioned Projector Screen - CS-110H2-178G3
CS-110H2-178G3
Hidden Design, Visible Performance
The Harbour 2 Series offers all of the performance and features of the Tauten Series, in an in-ceiling cabinet, easy to install with threaded rods included. The Harbour 2 Series will completely disappear into a ceiling with the touch of a button, while still offering the best video performance in its class.
Our screen materials have been engineered to perform best in colour reproduction and uniformity. All our screens have been optimized for 4k, 1080p, LED, lamp based, and laser projectors.
0.8 gain high contrast Slate Gray screen or 1.0 gain Reference Pearl White screen
16:9 aspect ratio
Works well with Lamp, Laser, and LED based projectors
Optimized for 4K, UHD , and 1080p content
Ceiling or wall mount
Easy-set limiters
RF remote and wireless 12v trigger included
Integrated RS232 and IR
2-year warranty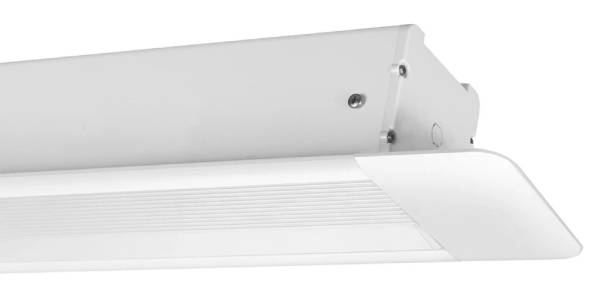 Specifications
Viewing Area - Depth
6.3"
Casing - Height
4.5"
Casing - Length
123.5"
Cut-out - Width
5"
Cut-out - Length
121.5"
Viewing Area - Height
54"
Viewing Area - Width
96"