Denon Wireless Speaker With HEOS Built-In In Black - DENONHOME250BKE3
Denon Wireless Speaker With HEOS Built-In In White - DENONHOME250WTE3
Denon Wireless Speaker With HEOS Built-In In Black - DENONHOME250BKE3

Denon Wireless Speaker With HEOS Built-In In Black - DENONHOME250BKE3
DENONHOME250BKE3
$699.00
Literature
The Denon Home series fills your home with superb wireless sound. The powerful Denon Home 350 with its amazing sound stage takes your music into every corner, even in large rooms. Pair it with another Denon Home 250 for stereo or combine it with other HEOS Built-in products.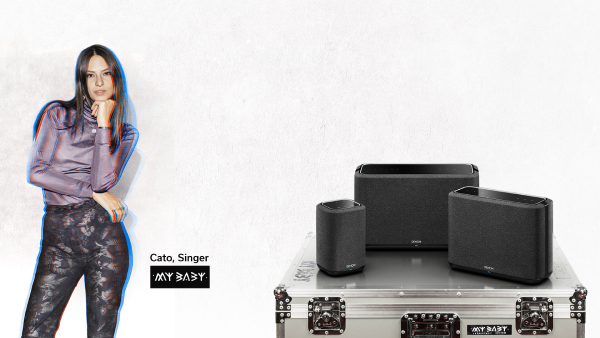 UPGRADE TO SUPERB WIRELESS SOUND
Enjoy exceptional sound with the Denon Home Series. Stream your favorite music effortlessly and make use of quick pre-selections with just a gentle touch. Experience impressive acoustic performance, based on 110 years of sound innovation.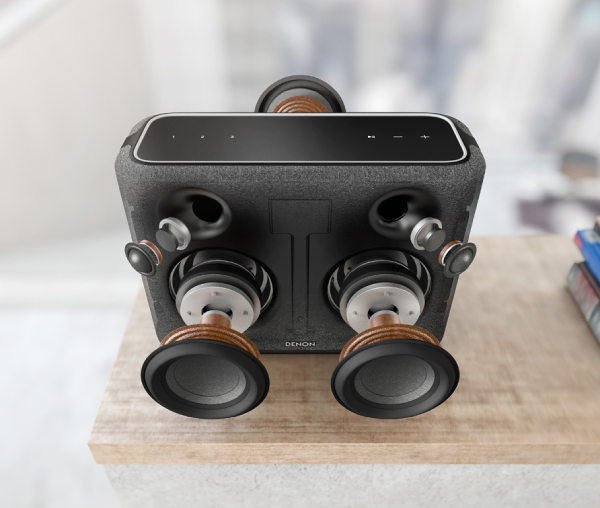 A MIGHTY PERFORMER
Like every Denon the Denon Home 250 is built to deliver amazing audio quality. With advanced acoustic hardware, expertly tuned digital signal processing and premium drivers, the Denon Home 250 delivers the clearest highs and deepest lows. Experience excellence in every beat.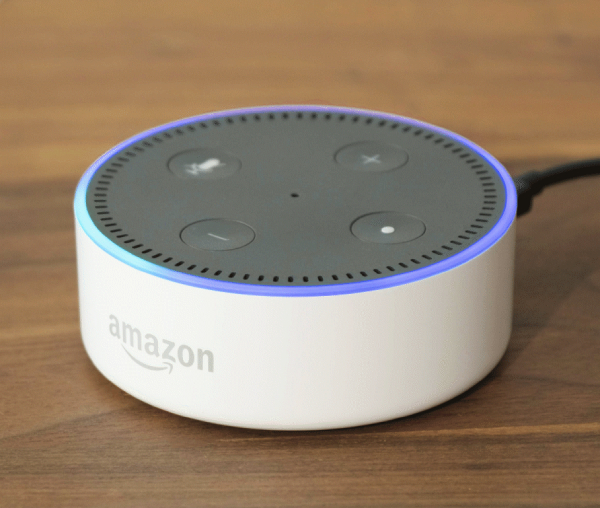 YOUR HOME SOUND AT YOUR COMMAND
The Denon Home Series works with the latest voice assistants. Use a smart speaker or your phone, simply speak commands with Amazon Alexa, Google Assistant and Apple Siri. Ask to play music, turn the volume up, skip to the next track and more. For Amazon Alexa simply download the HEOS Home Entertainment skill from the Amazon Alexa app and enjoy voice control from any Echo device (sold separately)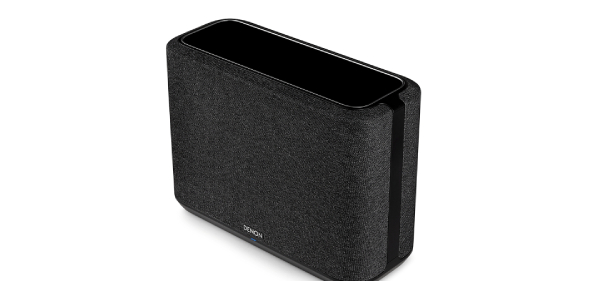 CONTROL WITHOUT YOUR SMARTPHONE
Three quick select buttons on the speaker can easily store your favorite Internet radio stations, to enjoy them whenever you want without picking up your smartphone. Double tap on the PAUSE/PLAY button to skip to the next song, or tap three times to return to the previous track or the beginning of the current track.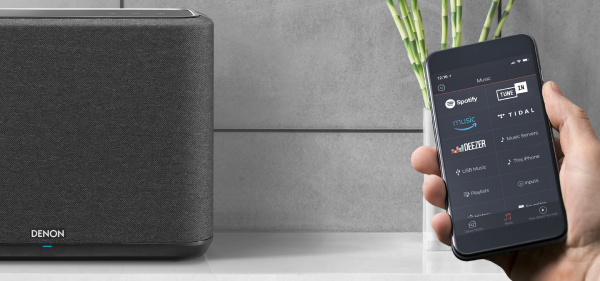 THE SMARTEST SETUP
The HEOS App is all you need to get started. Download it from the Apple Store or the Play Store and integrate the Denon Home 250 into your home network within minutes. Control everything easily with your mobile device.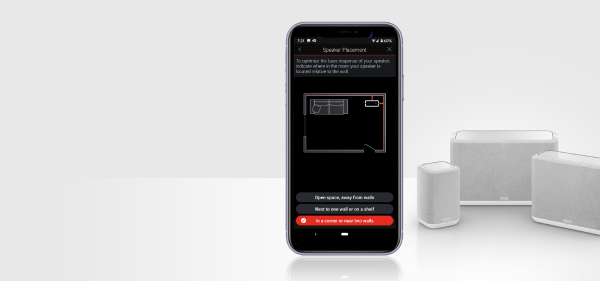 ROOM PLACEMENT BASS EQ
To optimize the bass response of your speaker, indicate in the HEOS app where in the room your speaker is located relative to the wall. Your speaker does the rest. Prevent boomy bass due to a corner placement, or simply lift up the deep notes to meet your individual taste.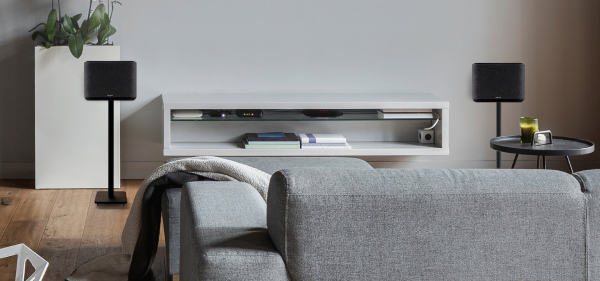 FULL STEREO WITH A SMALL FOOTPRINT
Pair two Denon Home 250 speakers using the HEOS app and enjoy true stereo. Denon Home 250 speakers work as left and right speakers to provide a Hi-Fi quality system, just without the system. Even listen to your Hi-Res collection with the accuracy and attention to detail your music deserves.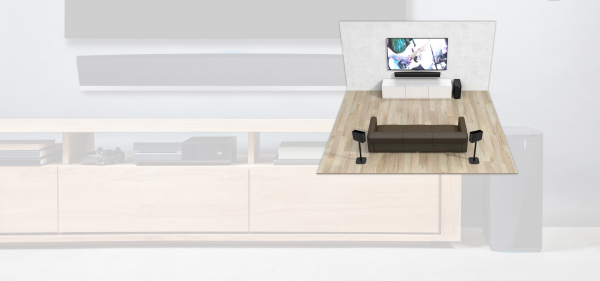 A PART OF SOMETHING BIGGER
Immerse yourself in wireless sound. Just connect a pair of Denon Home 250's with a DHT-S716H sound bar and a DSW-1H subwoofer to create a full surround 5.1 home theatre setup.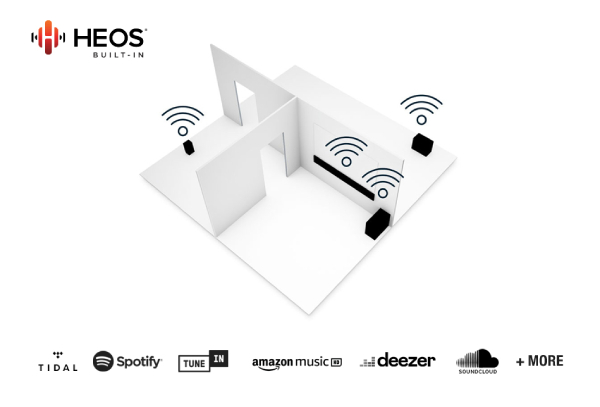 GET THE AMAZING
HEOS EXPERIENCE
With HEOS Built-in, every room in your home can have its own sound. Or, group additional Denon Home speakers, sound bars, network player or AV receivers to fill the house with the same song, using your home network. With HEOS Built-in, multi-room means multiple options.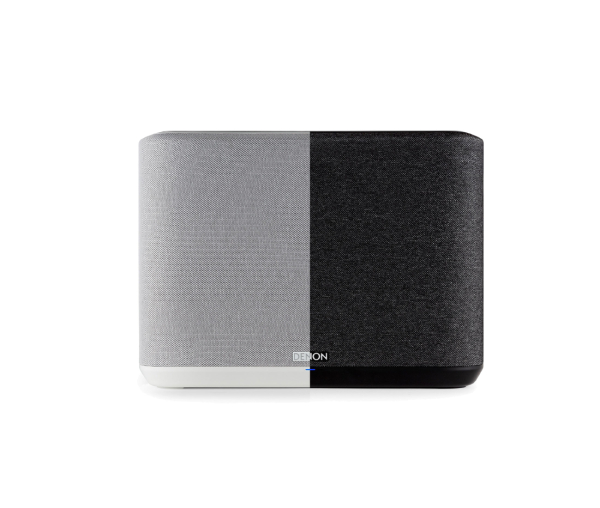 A GREAT COMPOSITION
With its elegant design and its exquisite materials the Denon Home 250 is striking enough to catch the attention at first glance. And yet it is subtle enough to blend into your style perfectly, meeting highest aesthetic demands. Black or white? Choose your Denon Home 250.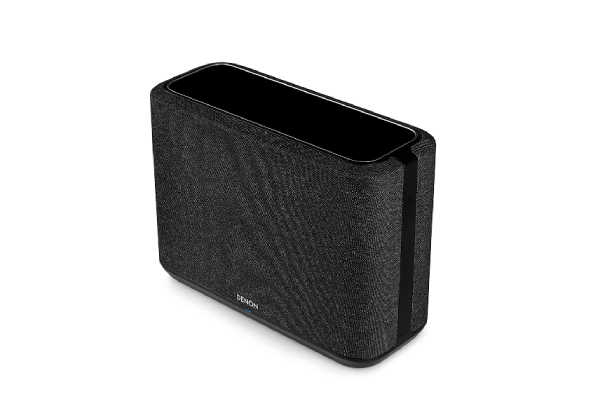 GET CLOSER TO GET STARTED
Start your musical adventure with the slightest touch. The new proximity sensing high-end interface is activated as soon as your hand approaches. The capacitive buttons light up for you to touch, allowing for full, seamless control of the Denon Home 250.

ROON TESTED
Roon transforms the experience of browsing music. Access Roon for your Denon product to browse artist photos, credits, bios, reviews, lyrics, tour dates, and composers. Easily build a surfable, searchable digital magazine about your music collection. And Roon finds all the same links between your personal files and the millions of tracks available on TIDAL, so you can start with the music you know, then explore and discover new music from the world beyond your collection.
WIRELESS TECHNOLOGY
WiFi 5 GHz
IEEE 802.11a/n/ac
WiFi 2 4 GHz
IEEE 802.11b/g/n
HEOS built in
Yes
Control
Play Pause
Yes
Volume
Yes
Quick Select Buttons
3
Proximity Sensor
Yes
Features
Bass and Treble Control
Yes
Supports Subwoofer with HEOS built-in
Yes
Usage as Surround SPK for Soundbar DHT-S716H
Yes
Stereo Pairing
Yes
Analog input 3 5mm mini jack
Yes
USB input mass storage
Yes
High Resolution Audio support
Yes
Acoustic System
Woofer
2 x 100 mm + 133 mm passive radiator
Mid-Range
No
Tweeter
2 x 19 mm
Drivers
4 + passive radiator
Built-in Class-D Power Amplifiers
4
Construction
Stereo Speaker
WIRELESS TECHNOLOGY
Airplay 2
Yes
Bluetooth
Yes
Certifications
USB port for direct connection of stored music
Yes
Wired Network RJ-45
Yes
3 5mm AUX Input
Yes
General
Available colors White Black
Yes /Yes
Power Supply built-in
AC 100 – 240 V, 50/60 Hz
Dimensions W H D
295 x 216 x 120 mm
Weight in kg
3.7