120" EluneVision 16:9 Reference EVO 8K NanoEdge Projection Screen - EV8K-ZL-120-1.0

Or as low as $484.90/month over 12 months. Apply Now

120" EluneVision 16:9 Reference EVO 8K NanoEdge Projection Screen - EV8K-ZL-120-1.0
EV8K-ZL-120-1.0
$5,639.99
Reference EVO 8k NanoEdge Projection Screen
Reference Level Enhanced Video & Optics
Introducing our all new Reference EVO 8K Projection Screen
Specifically designed to work with the latest 1080p, 4K and even 8K projectors, the Reference 8K EVO was engineered to make the most out of your movies by enhancing colors and delivering perfect pixel accuracy.
A material comprising multiple layers of excellence, the EVO 8K provides even light diffusion for perfect image viewing from all angles along with a completely neutral white balance for picture-perfect color reproduction.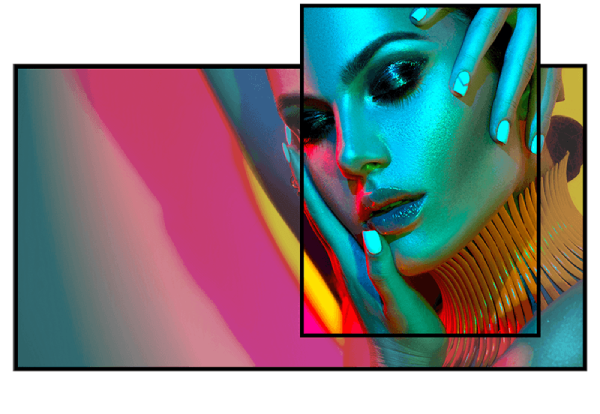 Reference 8K EVO gives you 500% more contrast than regular screens
If you have already spent thousands of dollars on a 8K projector, why not get the premier 8K projection screen on the market to get the ultimate experience for your home. With perfect color reproduction and a wide range of viewing angles, and producing higher contrast allowing you to bring your home theater to the next level!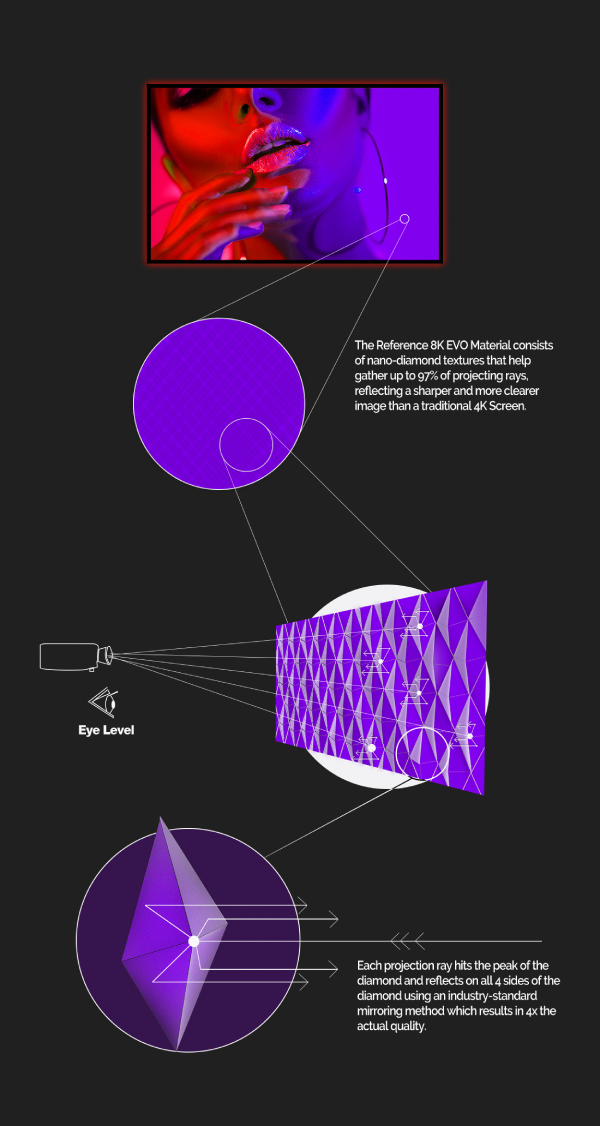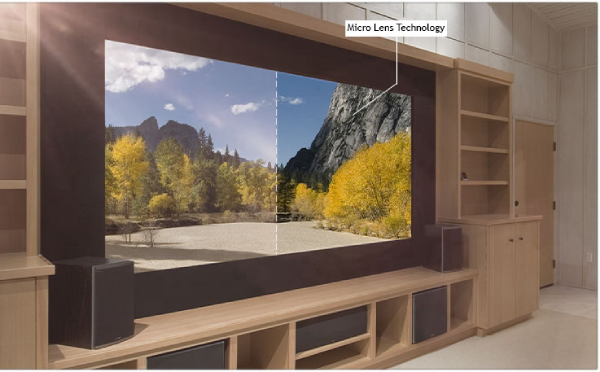 Immersive 3D, 8K AND HDR Experience
With the all new 8K and HDR support, our specially engineered Enhanced Video & Optics system provides perfect color reproduction, making your content appear crisp and sharp, and from all possible angles!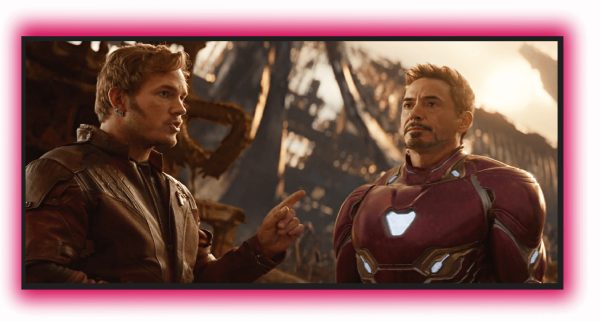 Integrated LED Back Lighting to Compliment Your Décor
Setting the mood has never been so easy. NanoEdge fixed frame screens feature integrated LED backlighting, making it easy to pair it with your décor and make your content stand out even more. The high-density LEDs allow for a larger, smoother light aura than most of our competitors, even at the corners! The soft lighting will increase your content's perceived contrast, making for a better viewing experience.

Dual Frame Structure – No Compromise on Form or Function
A great frame can take your content to the next level, so we've designed our frames as a key component of our top-notch screens. Our signature Dual Frame structure comprises two different frames: one frame holds the screen, applying even tension and guaranteeing a perfectly flat surface. The other one incorporates LED lighting and high-density black velour NanoEdge Bezel.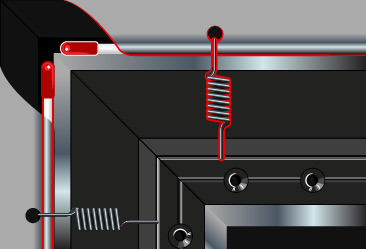 Adaptive Twin Tension System for a Perfectly Flat Screen
Picture perfection can't be achieved if your screen is wrinkled or creased. We've developed a tensioning system that takes care of it and guarantees a perfectly flat surface. Our signature Adaptive Twin Tensioning System is multi-directional: a frame tensioning system that anchors the screen at multiple points to the frame, and equalization rods to evenly distribute tension.
Specifications
Screen Size (diag.)
120"
Viewable Width
104 1/2"
Viewable Height
59"
Overall Width
105 1/2"
Overall Height
60"
Bezel Size
3/8"