EluneVision 92" 16:9 Aurora 4K Tab-Tension Motorized Screen - ALR Grey 1.3 - EV-T3-92-1.3

Or as low as $352.50/month over 12 months. Apply Now

EluneVision 92" 16:9 Aurora 4K Tab-Tension Motorized Screen - ALR Grey 1.3 - EV-T3-92-1.3
EV-T3-92-1.3
$4,099.99
Literature
Aurora Ambient Light Rejection Motorized Tab-Tensioned Screen
The perfect picture, regardless of environment.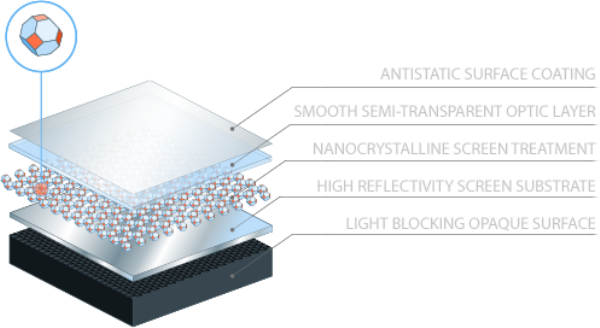 Multiple Layers of Light Rejection Technology all in One Screen
We've engineered our signature ALR material with multiple layers, offering you the best optical light rejection capabilities in the market. From the reinforced backing that blocks light from going out of the screen; to high reflectivity screen substrate, reflective nanoparticle treatment and smooth optic layer, all of your screen's components ensure excess light is reflected while your content is enhanced and brightened.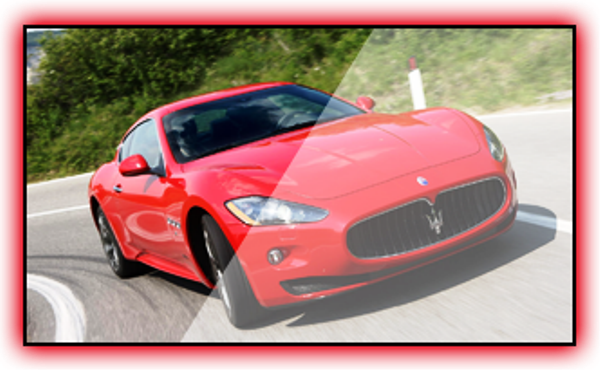 The Perfect Picture – Regardless of the Environment
Our specially engineered ambient light rejection technology was developed to reject every bit of any off axis source of light, making your content appear crisp and sharp, even in brightly lit rooms. Ensuring excess light doesn't disturb your viewing while still delivering your content with sharper colors and better contrasts.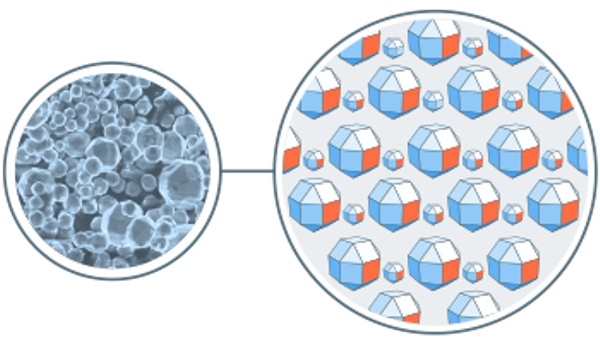 Nanotechnology Engineered to Enhance Your Content
Scattered light is the reason your projections might not be looking as neat as you need them to. That's why we've designed a screen material that incorporates reflective nanoparticles. These tiny particles reflect excess light, guaranteeing the only light you see is the one coming from your projector.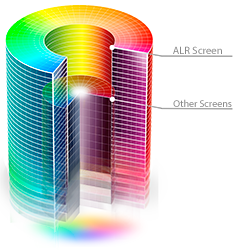 Light Rejection Technology Designed to Make Your Content Shine
In the past, even the smallest light used to mean a washed out display. Not anymore. Our signature Ambient Light Rejection screen guarantees enhanced color saturation even in brightly lit rooms. After years of research, we've developed a screen that rejects off axis sources of light and amps up color contrast and intensity. That means you'll enjoy more vivid images in brilliant colors.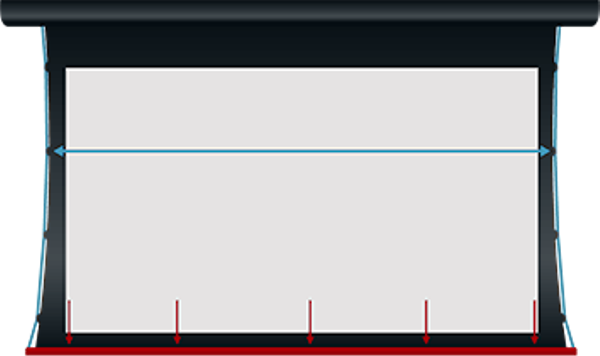 Smooth Projection Surface with Pure-Flat Technology
Creased and wrinkled screens are a thing of the past with our Pure-Flat Tensioning System. It involves two tensioning stages: first we've added a heavy-duty steel weight bar at the bottom which provides vertical tension of the screen. The second stage uses tabs held under tension by aircraft cable at each side, providing horizontal tension. Together, this ensures a smooth surface, preventing curling and delivering a wave-free screen for years to come.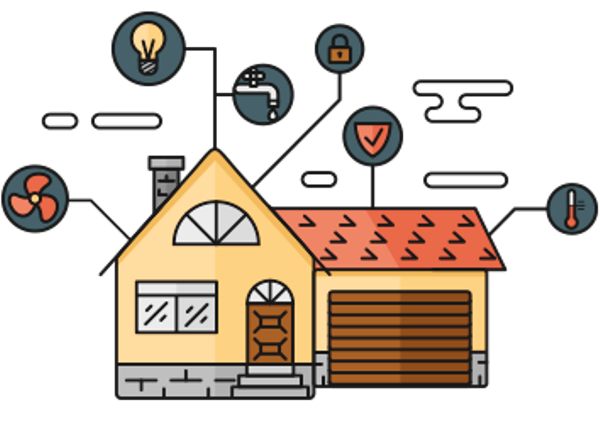 Seamless Integration with your Smart Home System
Your home automation system controls everything around your house, so why should your Home Theater be any different. By including a motorized screen into your household you will be able to manage and control everything from your favorite control system. Our motorized units feature a conventional 12V trigger, as well as a versatile Universal Wireless Trigger that can be used on other devices as well.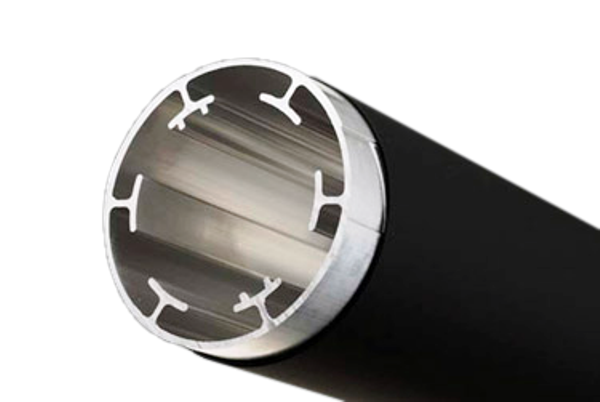 Enjoy the Benefits of Precision Engineering
The screen material is rolled onto a large diameter roller tube, making the screen surface flatter, as there is less curvature in the material when it is rolled up, versus the much smaller roller tubes commonly employed by most other screen manufacturers. It ensures that the screen surface is wrinkle-free and without any distortions to create the ideal surface for the movie to be projected upon.
The Best Cinema Experience, in the Comfort of your Own Home
When your Home Theater Room is better than "regular cinema", being at home becomes the best plan ever. With intense colors, bright contrasts and sharp edges, true high-definition is at your fingertips without having to go out… and you'll never want to leave the house again!
Specifications
Screen Size (diag.)
92"
Viewable Width
80"
Viewable Height
45"
Tension Bar Length
92"
Housing Length
100"
Black Drop
12"