Definitive Technology Dymension Slim Center Channel Speaker - DM20

Or as low as $184.08/month over 6 months. Apply Now

Definitive Technology Dymension Slim Center Channel Speaker - DM20
DM20
$1,049.00
Literature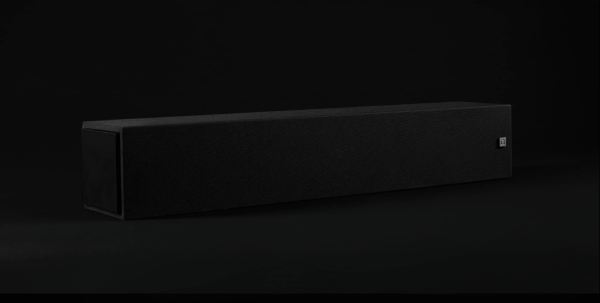 Dymension DM20 Slim Center Channel Speaker
Full Sound, Slim Profile
The Dymension™ DM20 slim center channel speaker provides full-range sound with superior vocal clarity. Its low-profile design accommodates home theater cabinetry or can be wall-mounted.

Crystal Clear, Detailed Vocals
An aluminum oxide tweeter delivers crisp, detailed highs for unrivaled vocal clarity
Flexible, Aesthetic Design
Slim profile fits below your TV or wall-mount three DM20s in a left, center, right configuration
Natural, Impactful Sound
Four long-throw woofers provide a lifelike, natural midrange with pronounced center channel impact
Incredible, Immersive Sound
The Ultimate Centerpiece
The Dymension DM20 brings exceptional center channel definition to any immersive home theater system, with a low-profile design that can be placed below your TV or wall-mounted in an LCR configuration. Its four long-throw woofers and aluminum oxide tweeter deliver dynamic, full-range sound with superior vocal clarity.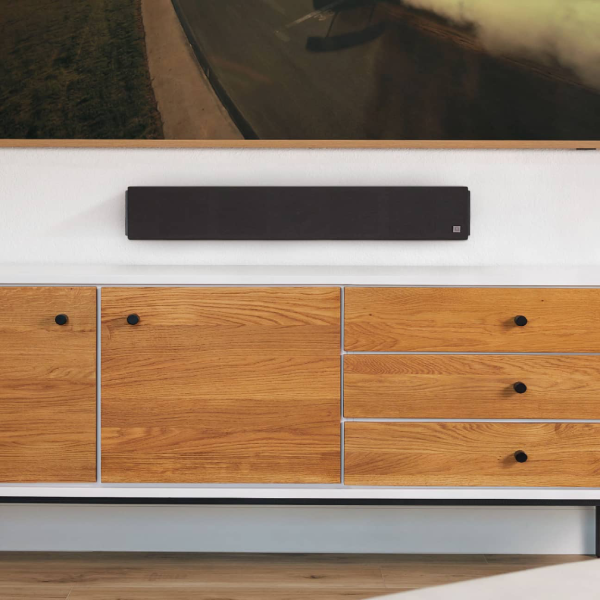 Slim, Wall-Mountable Design accommodates your décor
Low-profile design accommodates home theater cabinetry or can be wall-mounted. But don't let its size fool you, the DM20 produces powerful, clear sound.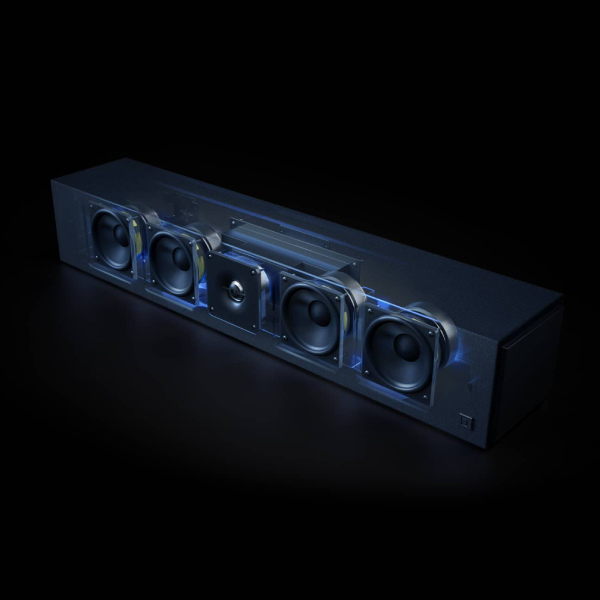 Advanced Five-Driver Array for dynamic, full-bandwidth audio
The DM20's four 4" midrange woofers and 1" tweeter deliver dynamic, full-range sound that commands your attention and pulls you into the action.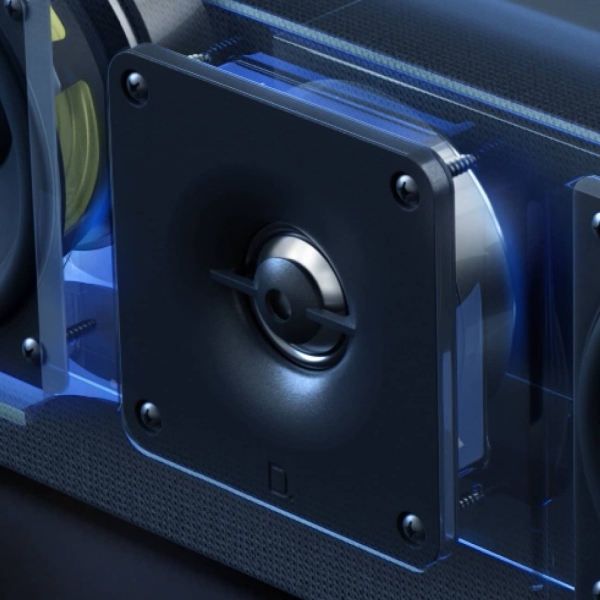 Aluminum Oxide Tweeter for crystal clear highs
A new driver design provides smooth extended response with crisp transients, exceptional definition, and pinpoint-precise imaging, for incredible clarity and lifelike realism.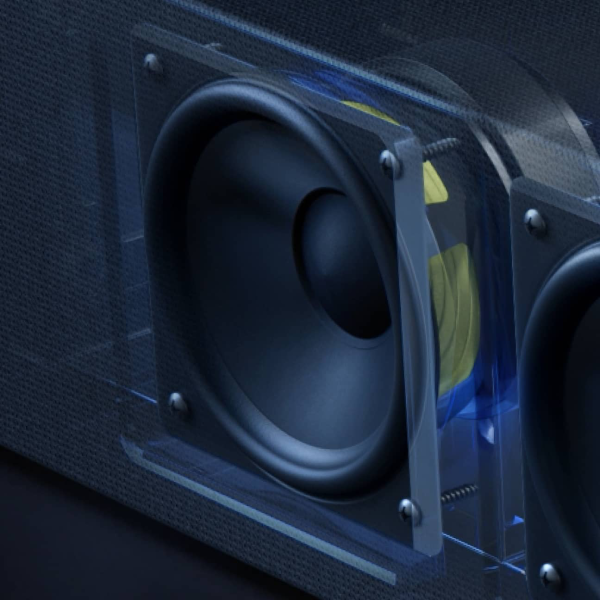 Long-Throw Midrange Woofers for smooth, detailed response
Midrange woofers feature composite polymer cones that produce superior midrange detail. Long-throw surrounds optimize driver excursion for improved low-end performance.
The Ultimate Atmos Experience for immersive sound that pulls you inside the action
Build a system that brings movie-theater thrills home with stunning sound enveloping you from every angle, transporting you inside every scene and song.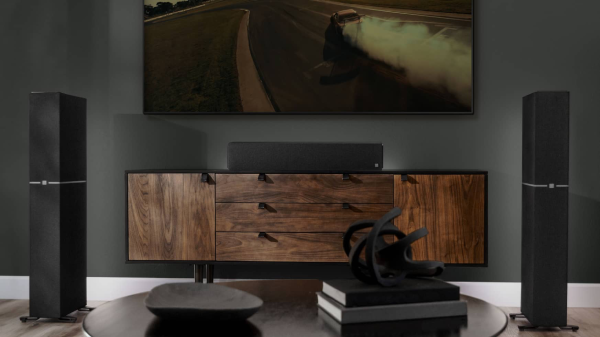 Cinematic Movie Magic
Get swept away by the action on screen as you're enveloped in a deep, defined soundstage. From a whisper to a roar, experience it all in striking realism.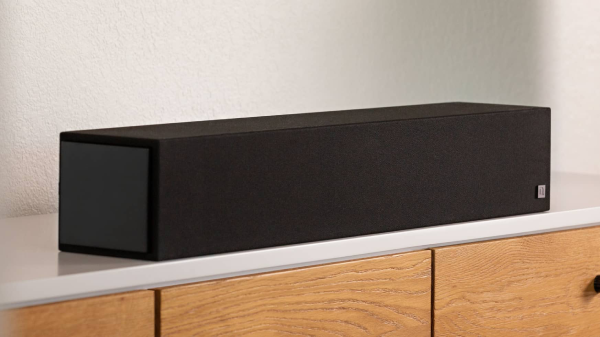 A Concert in Your Living Room
Dymension speakers fill the entire room with enveloping sound. They seem to vanish as you hone in on every voice and every instrument—just like being there, live.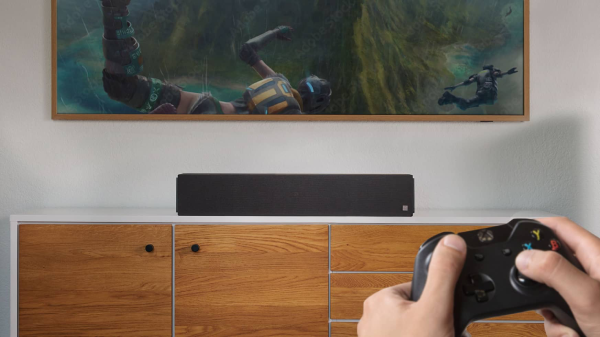 Level Up Your Gaming Environment
Whether you're battling evil forces or exploring new universes, unlock the ultimate experience when you hear sonic details in dazzling new dimensionality. With its slim profile, the DM20 will never block your view of the action.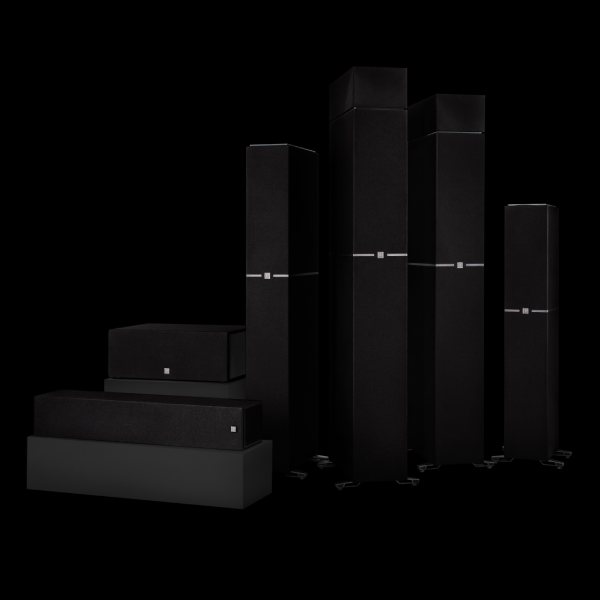 Timbre-Matched for seamless Definitive Technology sound
Consistent sound across other Definitive Technology series gives you the flexibility to mix and match Dymension™ and all Definitive Technology in-wall and in-ceiling speakers to design your dream home theater and whole-home system.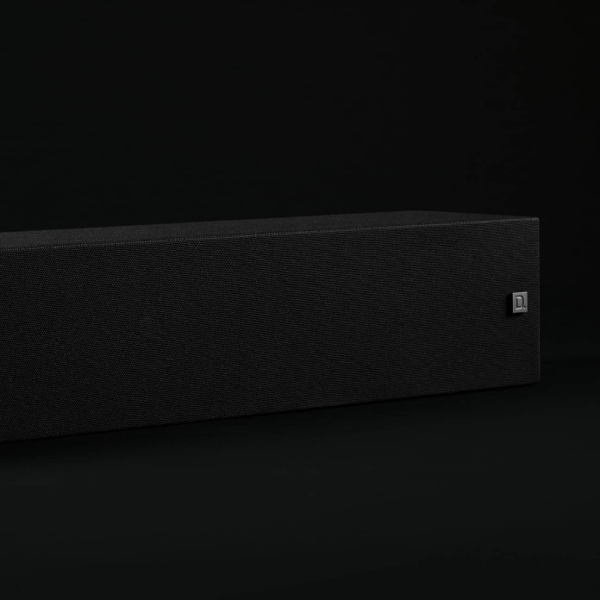 Disappearing Design for focus on what matters most
The DM20 is wrapped in an acoustically transparent black cloth grille. As soon as you dim the lights, it virtually disappears into your room—so you can focus on the movie, not your speakers.
Specifications
Frequency Response
64 Hz–30 kHz (10dB), 91 Hz–23 kHz (3dB)
Midrange/Midbass
(4) 4 in. midrange woofers
Tweeter
(1) 1 in. aluminum oxide dome
Orientation
Horizontal
Color
Black
Grille Material
Acoustically transparent black cloth (not removable)
Weight
22 lbs (10 kg)
Dimensions (H x W x D)
5.3 x 30.5 x 6.5 in. (134 x 775 x 166 mm)
Warranty
5 years
Recommended Amplifier Power Rating
50200W
Sensitivity
89dB (2.83V/1m)
Nominal Impedance
4Ω (8Ω compatible)