Sonos Bluetooth & WiFi Portable Home Speaker - Move 2 (W)
Upgraded inside and out, our most powerful portable speaker delivers heart-pumping stereo sound wherever you want.
---
---
Full-range oomph
The new acoustic architecture replaces the previous generation's single tweeter with two, unlocking a higher-fidelity stereo soundstage. The precision-tuned woofer rounds out the listening experience with deep, dynamic bass.
1
Dual angled tweeters separate high and vocal frequencies into left and right channels.
2
Custom-engineered and precisely tuned, the woofer produces impactful bass indoors and out.
3
Updated touch controls, including the new volume slider, make it easier to fine-tune your listening experience.
4
Long-lasting battery powers up to 24 hours of playback and can be replaced for more incredible and sustainable sound.
5
Custom waveguides finely control the direction and dispersion of frequencies, creating a wider, more balanced soundstage.
Tuned to its environment
With automatic Trueplay™ tuning, Move 2 uses its microphones to analyze the unique acoustics of its surroundings and continually optimizes the sound. So, no matter where you are or what you play, you get the best listening experience.
More power to you
Listen twice as long as with the previous generation. All the acoustic updates work in concert for increased efficiency, giving you up to 24 hours of playback on a single charge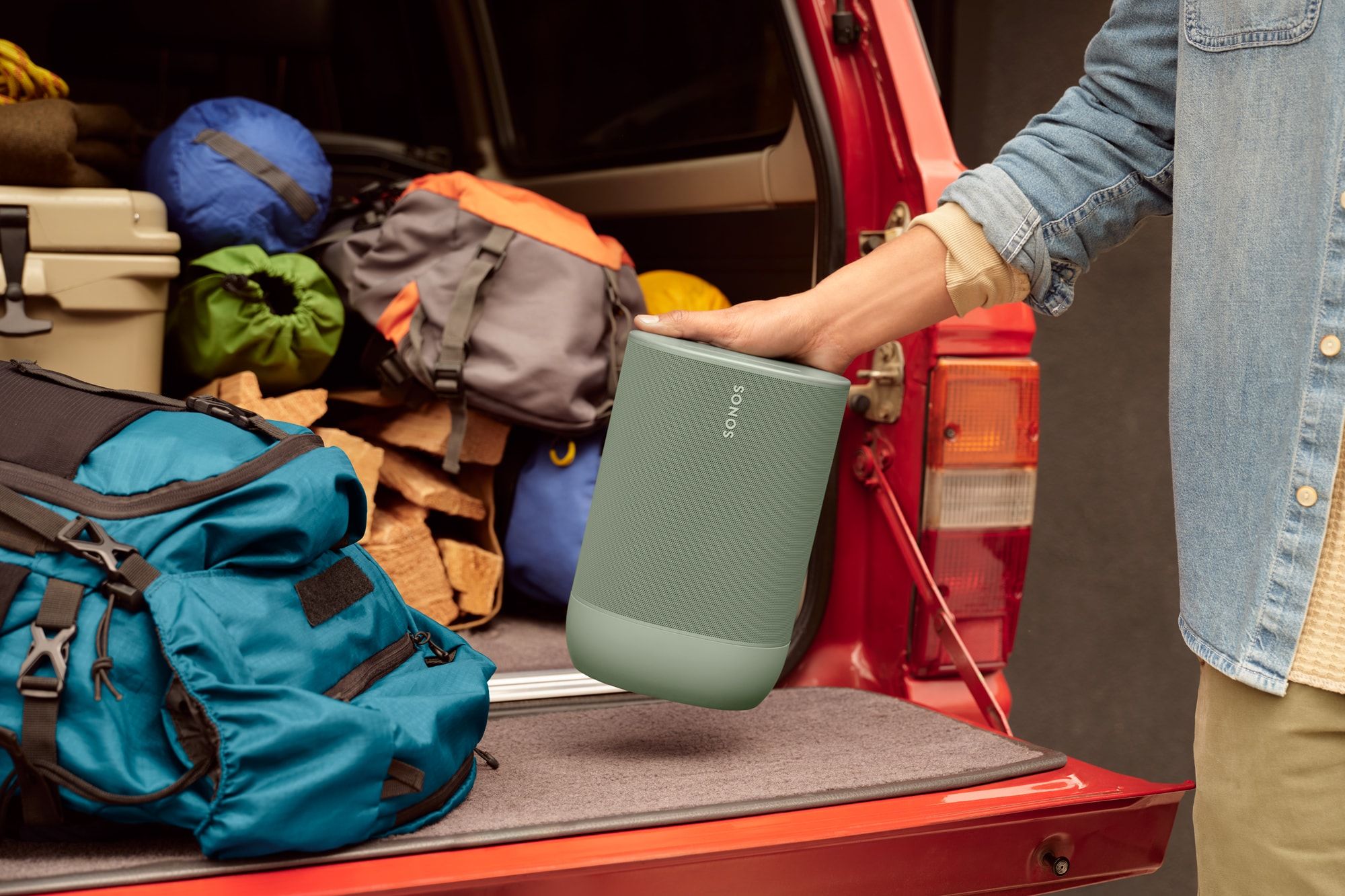 Supercharged charging experience
When the battery needs a boost, simply set Move 2 on the Wireless Charging Base. It's been upgraded with a detachable and more compact adapter, making it easier to place where you want.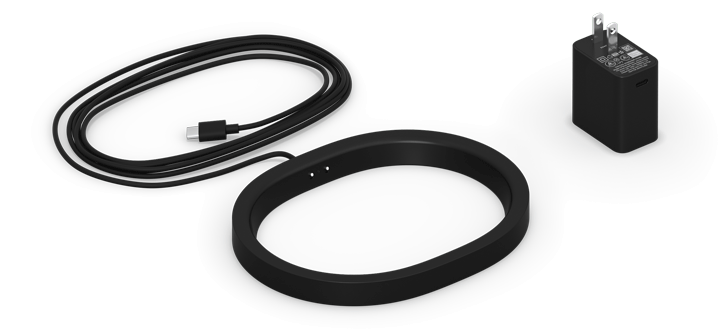 Weather resistant
A powerhouse outside the house
Use the built-in handle to bring Move 2 anywhere. The ultra-durable design weathers spills, splashes, rain, dirt, humidity, and sun with ease. Shock-absorbent materials protect against drops.
Perfectly at home in any room
Move 2 is designed to look and feel like part of your home, with an elegant shape and three beautiful colours that can blend in or stand out.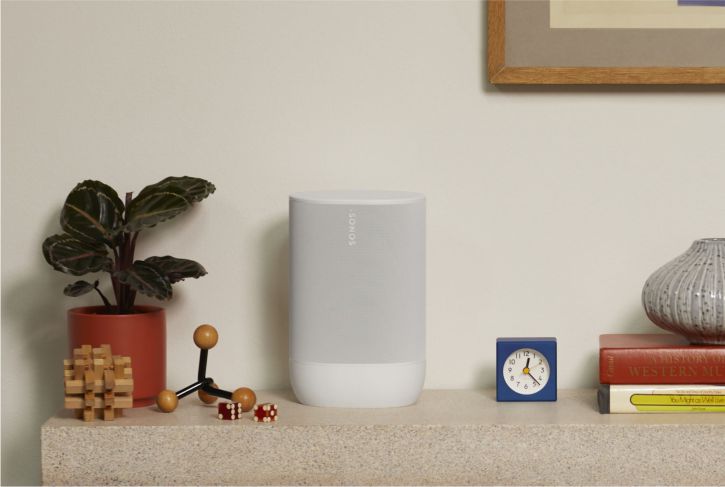 One speaker, infinite possibilities
Whether you want to put on a podcast in the kitchen, listen to radio in the backyard, or pack your music for a weekend getaway, Move 2 does it all. Feel more enveloped when you stereo pair two in the same space or make it part of a whole-home sound system with other Sonos speakers.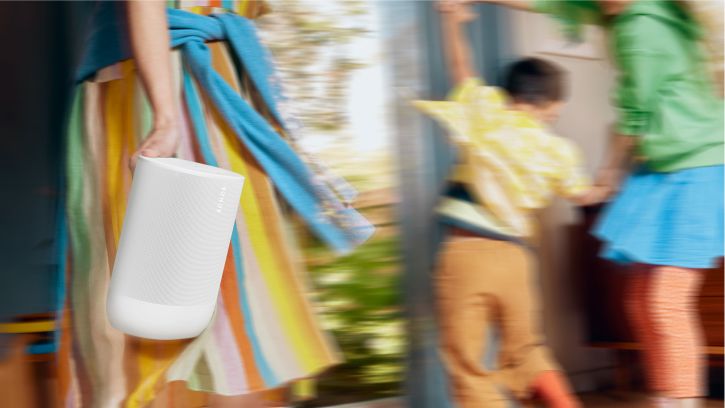 Play from any service or device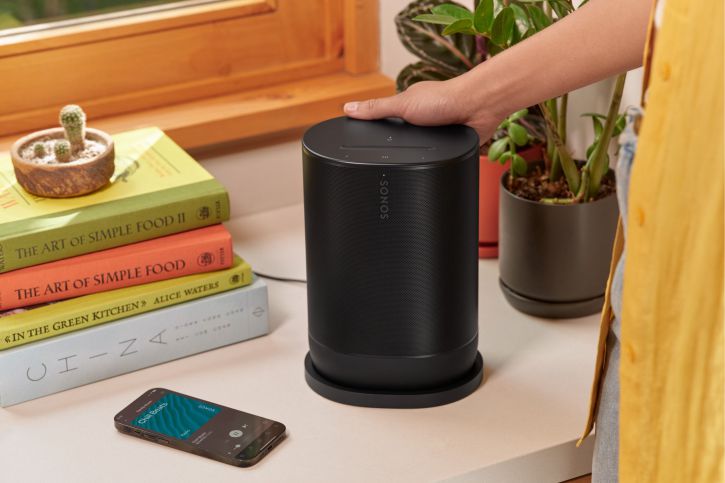 WiFi
The best sound experience
Stream the highest-quality audio from anywhere in your home without interruptions from calls or notifications.
Bluetooth®
No missed connections
With the press of a button, you and your family and friends can stream directly from a paired Bluetooth device
Line-in
Unlock new listening possibilities
Connect a turntable, computer, or other audio source using an auxiliary cable and the Sonos Line-In Adapter
Breeze through setup
Go from unboxing to unbelievable sound in just a few minutes. Simply power on the speaker, connect your phone or tablet to WiFi, and open the Sonos app.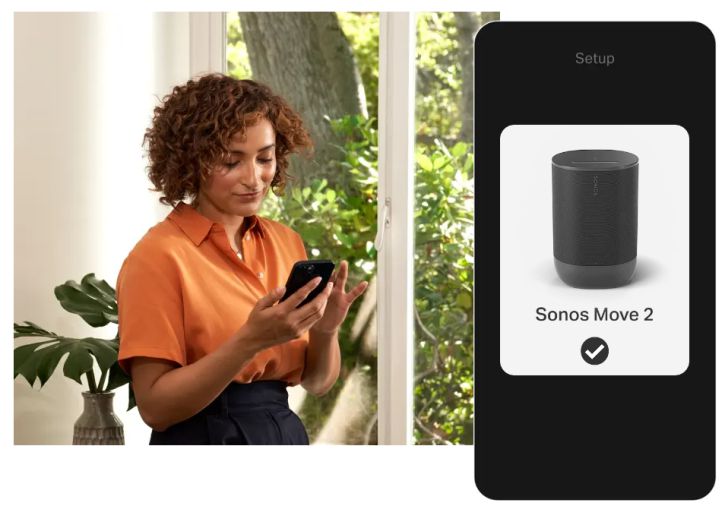 Music comes standard
Discover free music, original content, and thousands of live stations from around the world on Sonos Radio. Find it in the Sonos app as soon as you set up your system.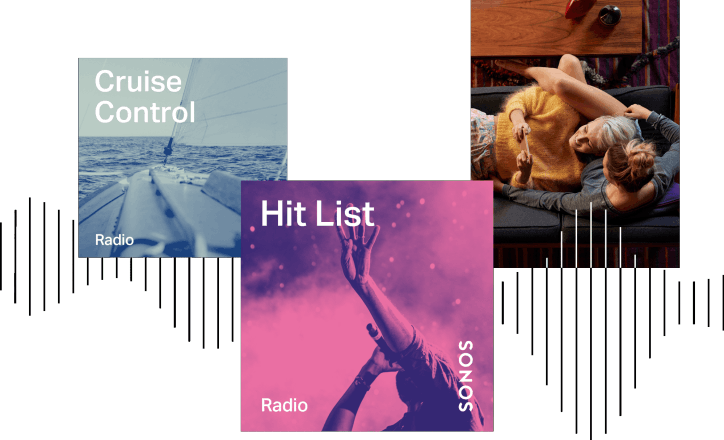 Toned-down impact
Move 2 reduces idle energy consumption by a third, incorporates recycled plastics, and comes in 100% recyclable packaging crafted from Forest Stewardship Council® certified paper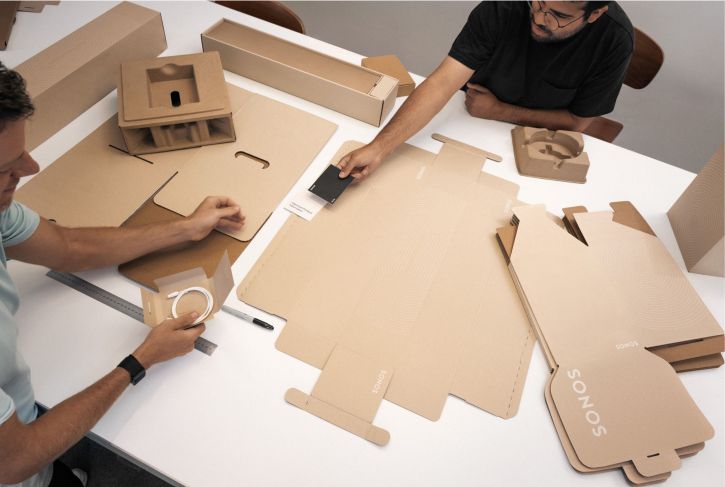 A portable speaker with staying power
Regular updates and the removable and replaceable battery extend the life of your speaker so you can enjoy it longer.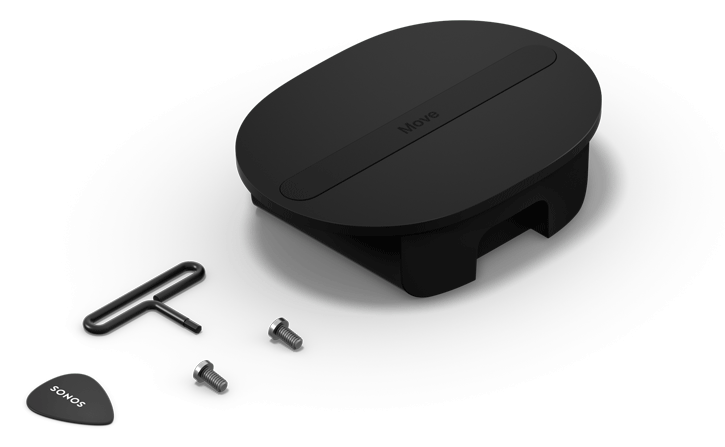 Your voice, your choice
Move 2 is designed for ease of listening and mind, with multiple ways to protect your privacy.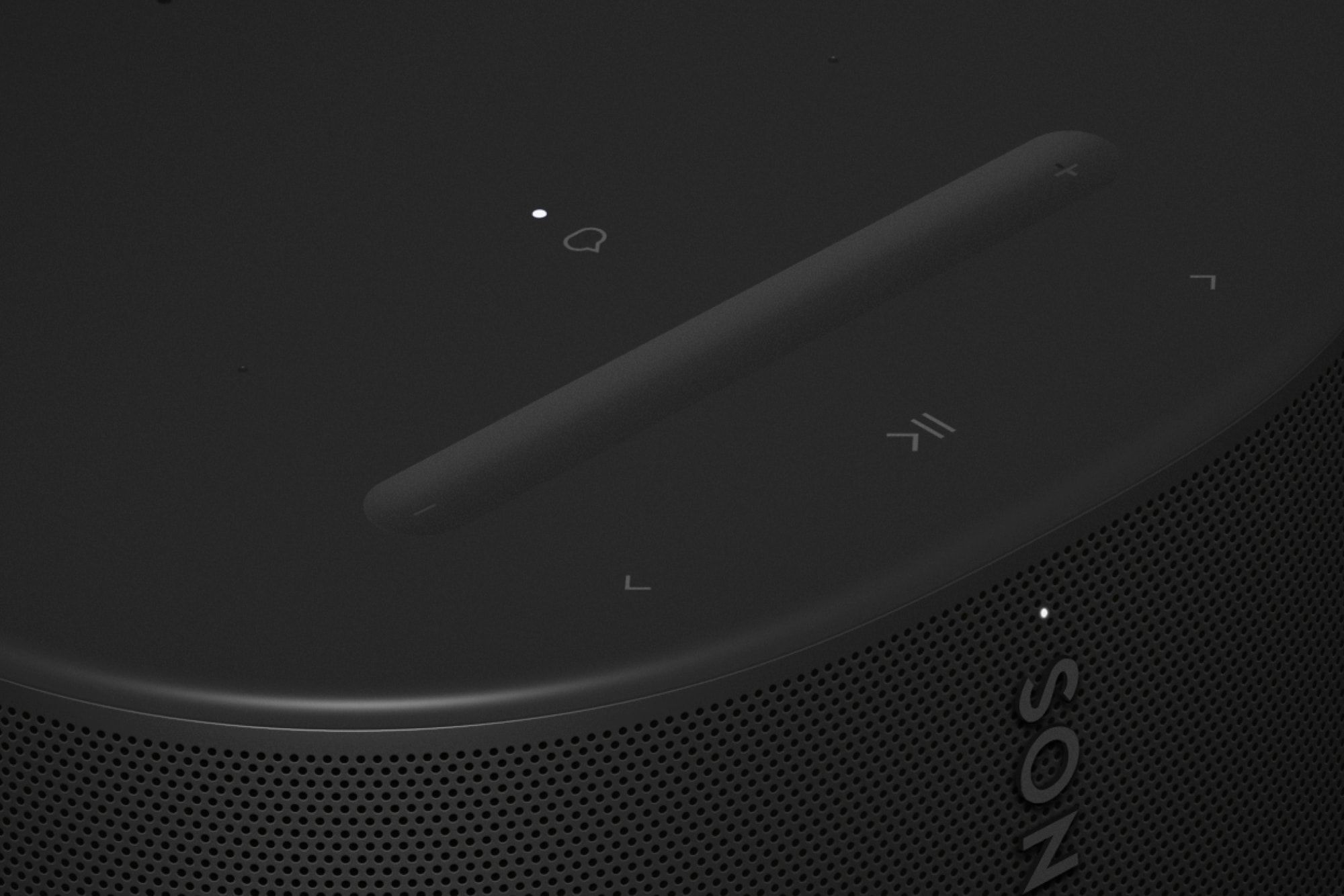 Privacy with a tap
Deactivate your voice assistants by tapping the speech bubble on top of the speaker. The light will also turn off. You will still have access to other mic-enabled features, like Trueplay.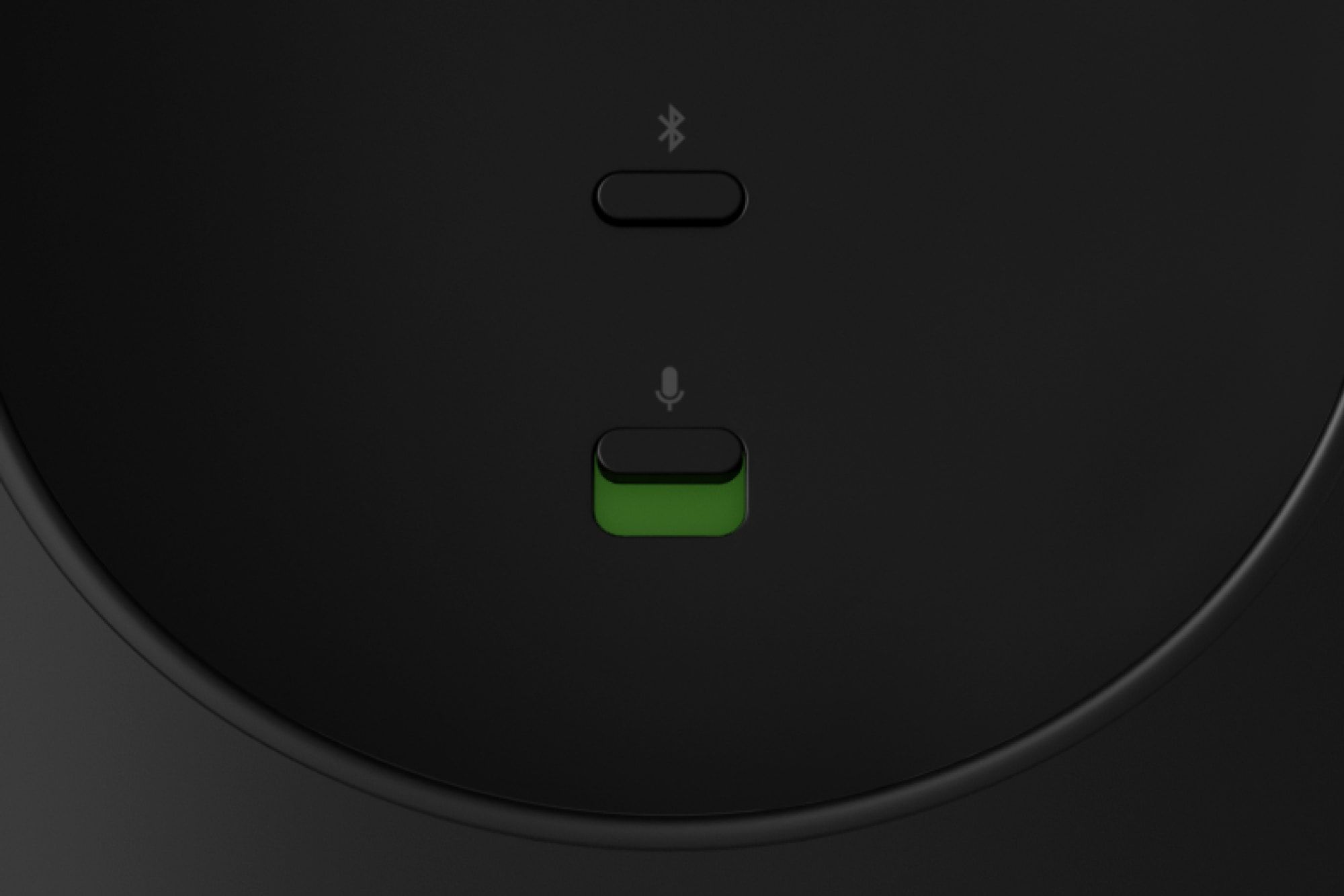 Security with a switch
Make sure no one accidentally activates your voice assistant by toggling off the switch on the back of the speaker. This disconnects all power to the microphone hardware for added security.
Customize your sound system
Mix and match products that fit all the places and ways you want to listen. Pair identical speakers for richer stereo sound, build a surround sound system for home theatre, and feel even more immersed when you add Sonos to every room.
Tech Specs
Audio
Microphones
The far-field microphone array uses advanced beamforming and multichannel echo cancellation for quick and accurate voice control and Trueplay tuning. Disconnect by toggling off the mic switch.
Amplifiers
Three class-D digital amplifiers precision-tuned for the speaker's unique acoustic architecture power your sound experience.
Tweeters
Two angled tweeters create a crisp and accurate high frequency response and stereo separation.
Woofers
One mid-woofer ensures the faithful playback of mid-range vocal frequencies and deep bass.
Adjustable EQ
Use the Sonos app to adjust bass, treble and loudness.
Automatic Trueplay
This software continually optimizes the speaker's sound for its environment and the audio content playing.
---
Details + Dimensions
IP56
Protected from dust and high-pressure water streams
Dimensions
Height: 9.5 in (241 mm)
Width: 6.3 in (160 mm)
Depth: 5 in (127 mm)
Colours
Black, White, Olive
Bluetooth Button
Press to pair with a Bluetooth device.
Controls
Use the capacitive touch controls to play, pause, skip, replay, adjust the volume, mute your voice assistant, and group or ungroup Sonos products.
Mic Switch
Toggle off this switch on the back of the product to disconnect all power to the microphone hardware.
LEDs
Lights on the product indicate connection, microphone activity, and mute status.
---
Power + Connectivity
WiFi
Compatible with WiFi 6. Connect to WiFi with any 802.11a/b/g/n/ac/ax 2.4 GHz/5 GHz broadcast-capable router.
Bluetooth
Bluetooth 5.0 supports audio streaming from any Bluetooth-enabled device.
Battery
44Wh battery provides up to 24 hours of continuous playback on a single charge.
USB-C
Charge your phone on the go, or connect to an audio source using an auxiliary cable and the Sonos Line-In Adapter. Connect your router with an Ethernet cable and the Sonos Combo Adapter (all accessories sold separately.)
Voice
Works with Sonos Voice Control and Amazon Alexa. Availability of services varies by language and country.
Apple AirPlay 2
Works with AirPlay 2 on Apple devices iOS 11.4 and higher on WiFi
---
Box Contents
Wireless Charging Base
Cable: 6 ft (2 m)
Documentation
Quickstart Guide and legal/warranty information
---
Requirements
WiFi
Internet connection required for initial setup
Power Source
Nearby electrical outlet for charging
Sonos app
The latest generation of the Sonos app running on a compatible device
---