EluneVision 92" 16:9 Aurora NanoEdge ALR 4K Fixed-Frame Screen - EV-ZL-92-1.3

Or as low as $318.11/month over 12 months. Apply Now

EluneVision 92" 16:9 Aurora NanoEdge ALR 4K Fixed-Frame Screen - EV-ZL-92-1.3
EV-ZL-92-1.3
$3,699.99
Literature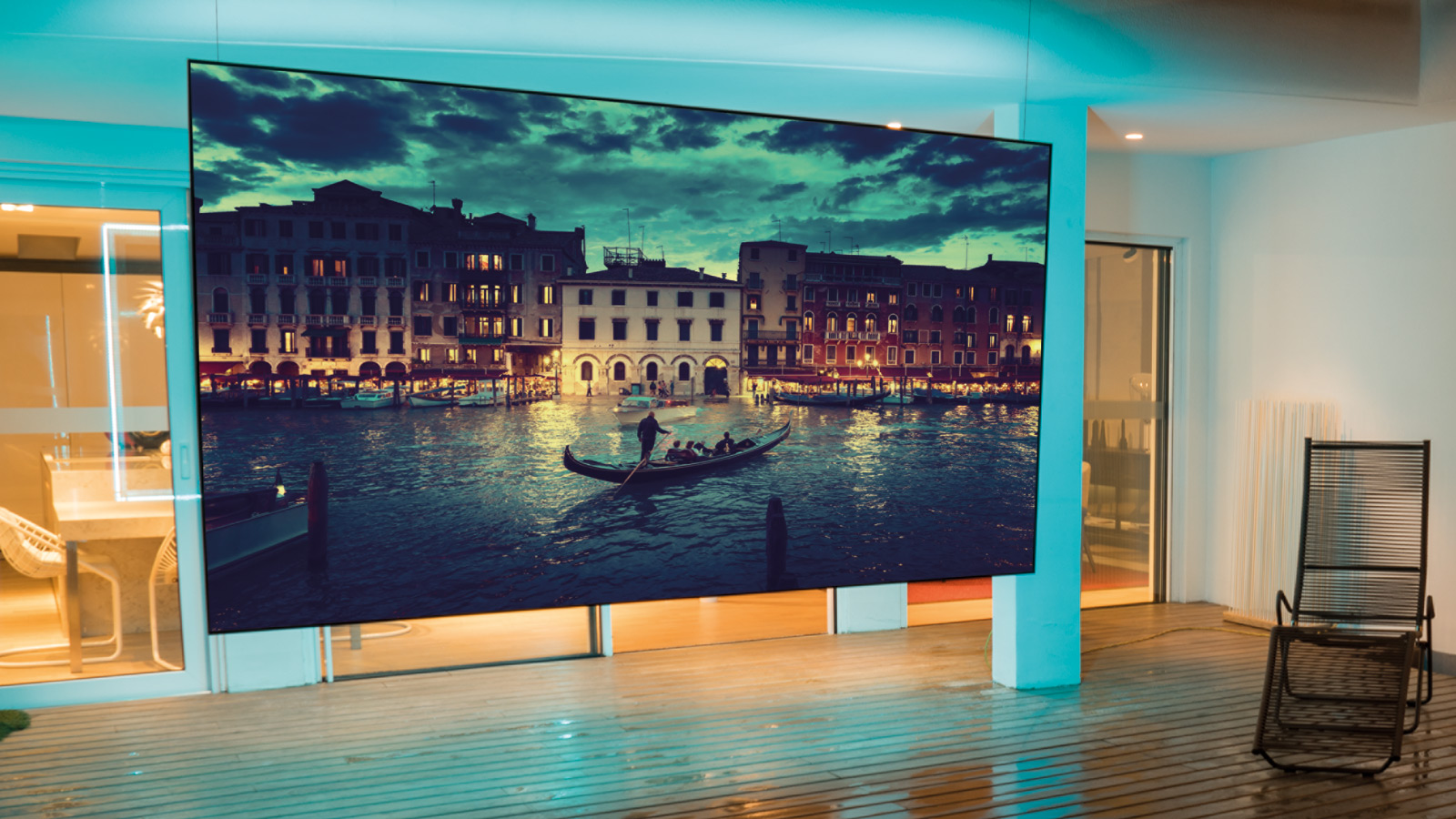 Aurora 4K Ambient Light Rejection NanoEdge Screen
The perfect picture, regardless of environment.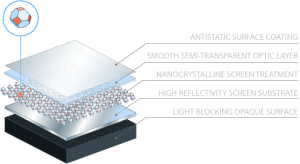 Multiple Layers of Light Rejection Technology all in One Screen
We've engineered our signature ALR material with multiple layers, offering you the best optical light rejection capabilities in the market. From the reinforced backing that blocks light from going out of the screen; to high reflectivity screen substrate, reflective nanoparticle treatment and smooth optic layer, all of your screen's components ensure excess light is reflected while your content is enhanced and brightened.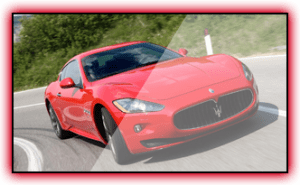 The Perfect Picture – Regardless of the Environment
Our specially engineered ambient light rejection technology was developed to reject every bit of any off axis source of light, making your content appear crisp and sharp, even in brightly lit rooms. Ensuring excess light doesn't disturb your viewing while still delivering your content with sharper colors and better contrasts.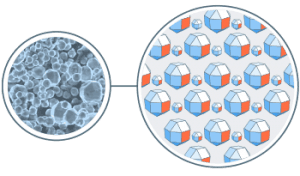 Nanotechnology Engineered to Enhance Your Content
Scattered light is the reason your projections might not be looking as neat as you need them to. That's why we've designed a screen material that incorporates reflective nanoparticles. These tiny particles reflect excess light, guaranteeing the only light you see is the one coming from your projector.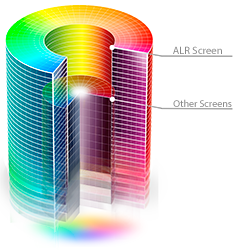 Light Rejection Technology Designed to Make Your Content Shine
In the past, even the smallest light used to mean a washed out display. Not anymore. Our signature Ambient Light Rejection screen guarantees enhanced color saturation even in brightly lit rooms. After years of research, we've developed a screen that rejects off axis sources of light and amps up color contrast and intensity. That means you'll enjoy more vivid images in brilliant colors.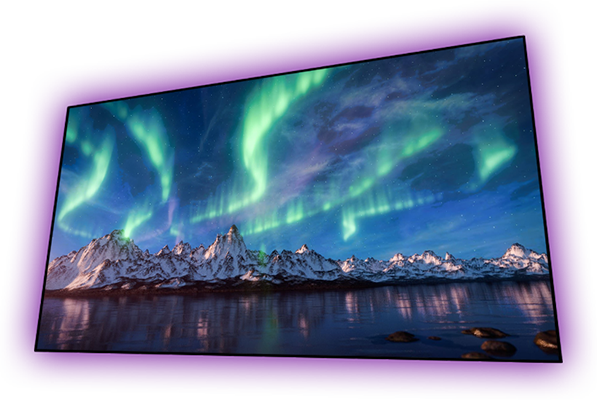 Integrated LED Back Lighting to Compliment Your Décor
Setting the mood has never been so easy. NanoEdge fixed frame screens feature integrated LED backlighting, making it easy to pair it with your décor and make your content stand out even more. The high-density LEDs allow for a larger, smoother light aura than most of our competitors, even at the corners! The soft lighting will increase your content's perceived contrast, making for a better viewing experience.

Dual Frame Structure – No Compromise on Form or Function
A great frame can take your content to the next level, so we've designed our frames as a key component of our top-notch screens. Our signature Dual Frame structure comprises two different frames: one frame holds the screen, applying even tension and guaranteeing a perfectly flat surface. The other one incorporates LED lighting and high-density black velour NanoEdge Bezel.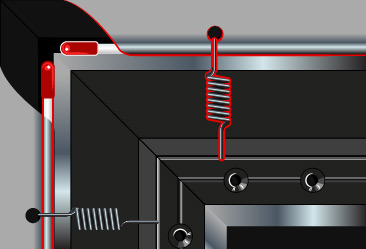 Adaptive Twin Tension System for a Perfectly Flat Screen
Picture perfection can't be achieved if your screen is wrinkled or creased. We've developed a tensioning system that takes care of it and guarantees a flat surface to increase your projector's performance. Our signature Adaptive Twin Tensioning System is multi-directional: a frame tensioning system that anchors the screen at multiple points to the frame, and equalization rods to evenly distribute tension.
Savour the Experience of Cinematic Perfection
The thrill of the the latest action movie. The seduction of a fine art-house classic. The chill of a creepy thriller. The art of the cinema is only truly known when you are able to let go of reality and slip into another world. Let the lights and sounds envelop you and transport you across time and space.

Specification
Screen Size (diag.)
92"
Viewable Width
80"
Viewable Height
45"
Overall Width
81"
Overall Height
46"
Bezel Size
3/8"